Another hot and humid Summer day is forecast and you're wondering where to keep cool in Ipswich? Check out these 4 fabulous, fun and free water parks in the Ipswich region that will keep the kids and you cool during the long hot days of Summer.
Orion Lagoon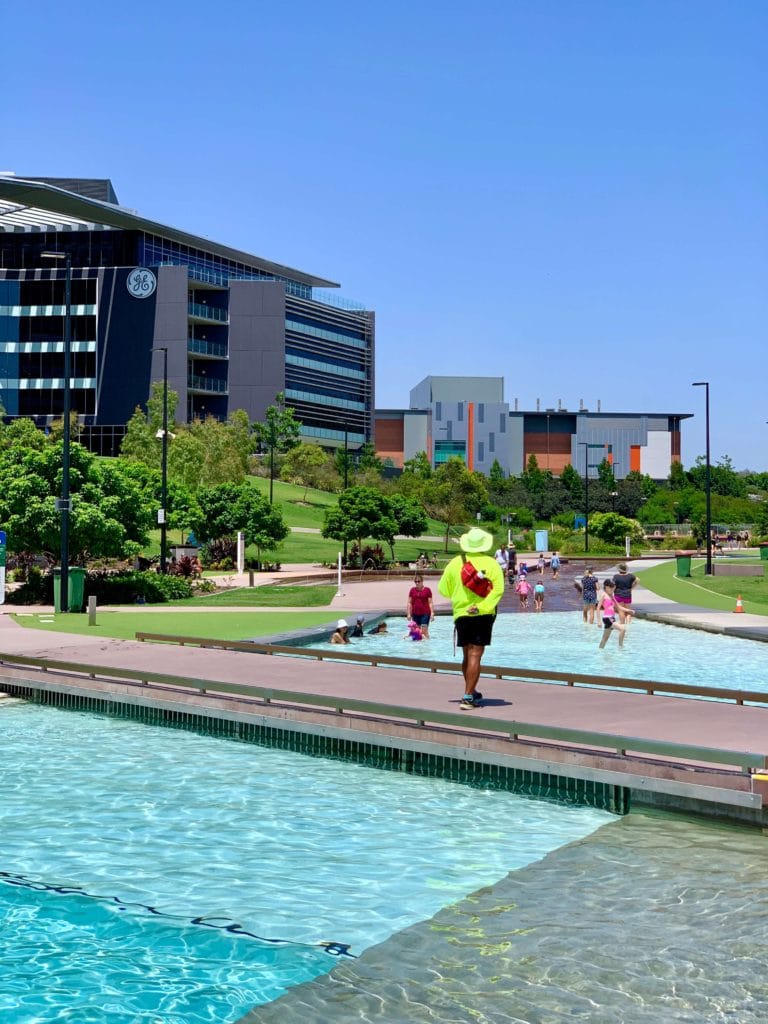 Situated about 30 mins from Brisbane city within Robelle Domain at Orion Springfield Central is Orion Lagoon. Considered by many as the South Bank of the West this fabulous lagoon precinct comprises of 150 metres of shallow pools and a meandering waterway. The lagoon features a series of interconnecting pools ranging in depth from .3m to 1.5m with various sections connected by stepping stones and bridges and lookout for the super fun squirting spouts.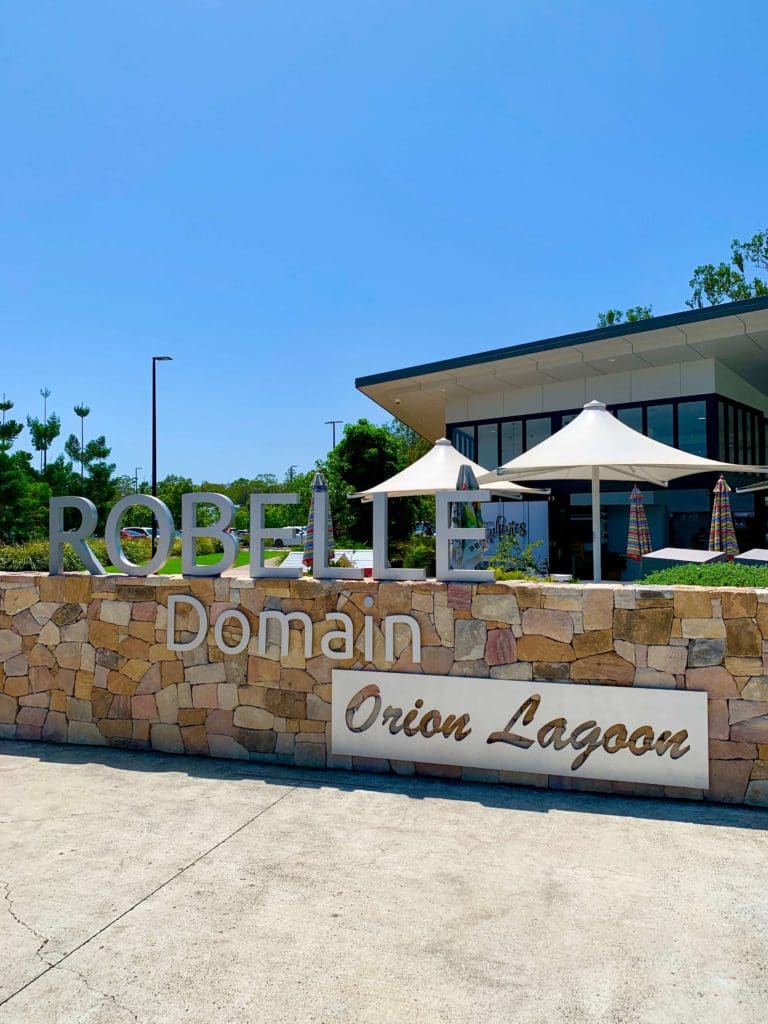 You don't even need to bring a beach umbrella as there are sun sails, permanent umbrellas and some trees to provide spots of shade as well as a barbecue pavilion with picnic tables or grab a picnic table dotted along the lagoon. If you don't feel like packing lunch and just want to grab a slushy or an ice cream Stephanie's at the Lagoon is the on-site cafe plus there are a host of eating places located across the car park at Orion Springfield Central.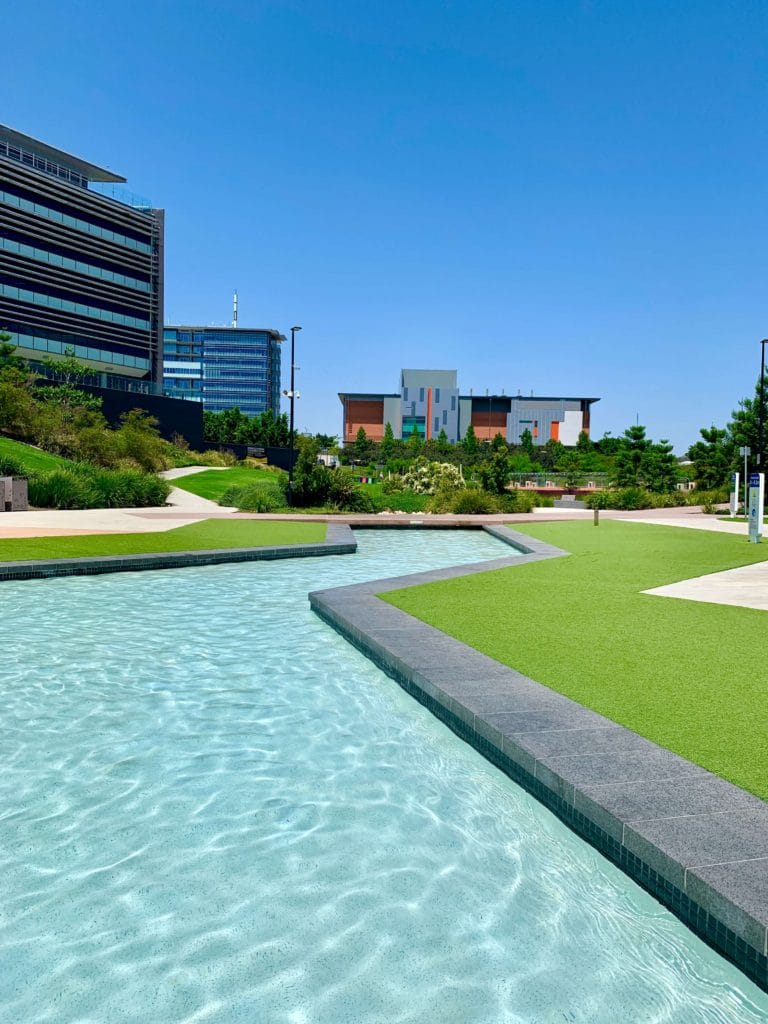 Orion Lagoon is the perfect spot for the whole family to keep cool with Lifeguards on duty from 8am to 4pm from 1 April to 31 August and 5am to 9pm from 1 September to 31 March.
Find further details here – https://www.discoveripswich.com.au/attraction/orion-lagoon/
Robelle Domain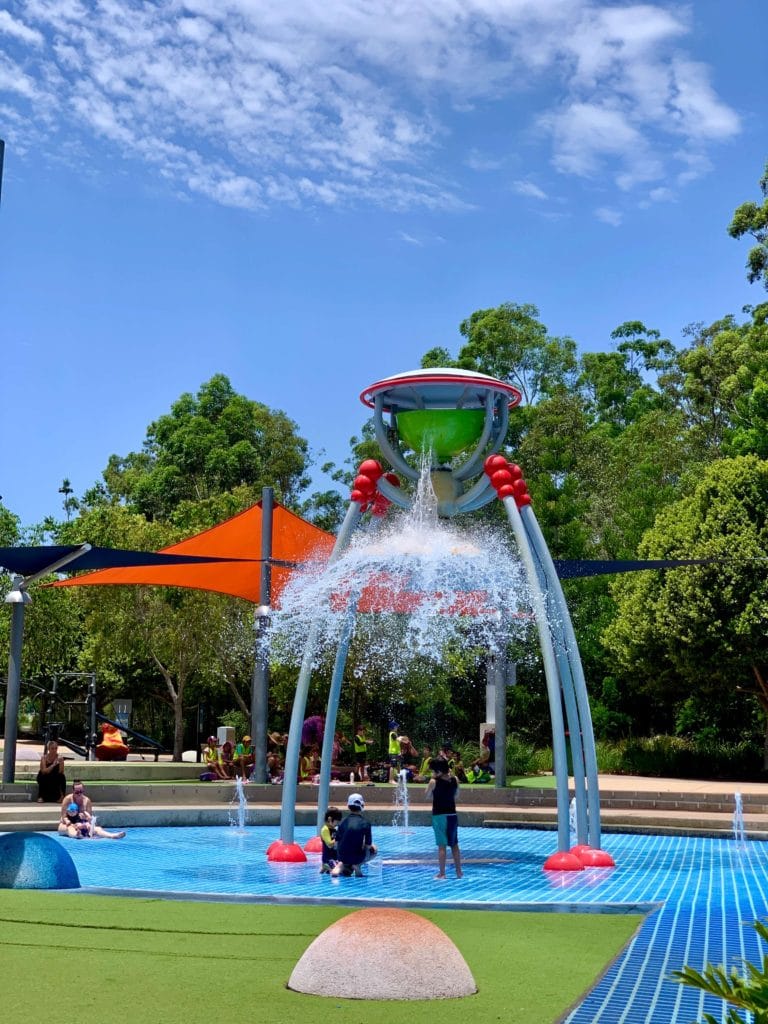 Tucked behind Orion Lagoon on Education City Drive lies Robelle Domain water park. Situated in an idyllic parkland setting complete with rainforest walk, waterfalls, bike and walking tracks, boardwalks and sporting fields, this waterpark is kid heaven with a huge water tipping bucket and lots of fun jet sprays plus a conveniently located playground paradise.
Sun sails and trees provide plenty of shade plus there are barbecue facilities as well as onsite cafe for when you need a iced latte or ice cream to cool down your tastebuds.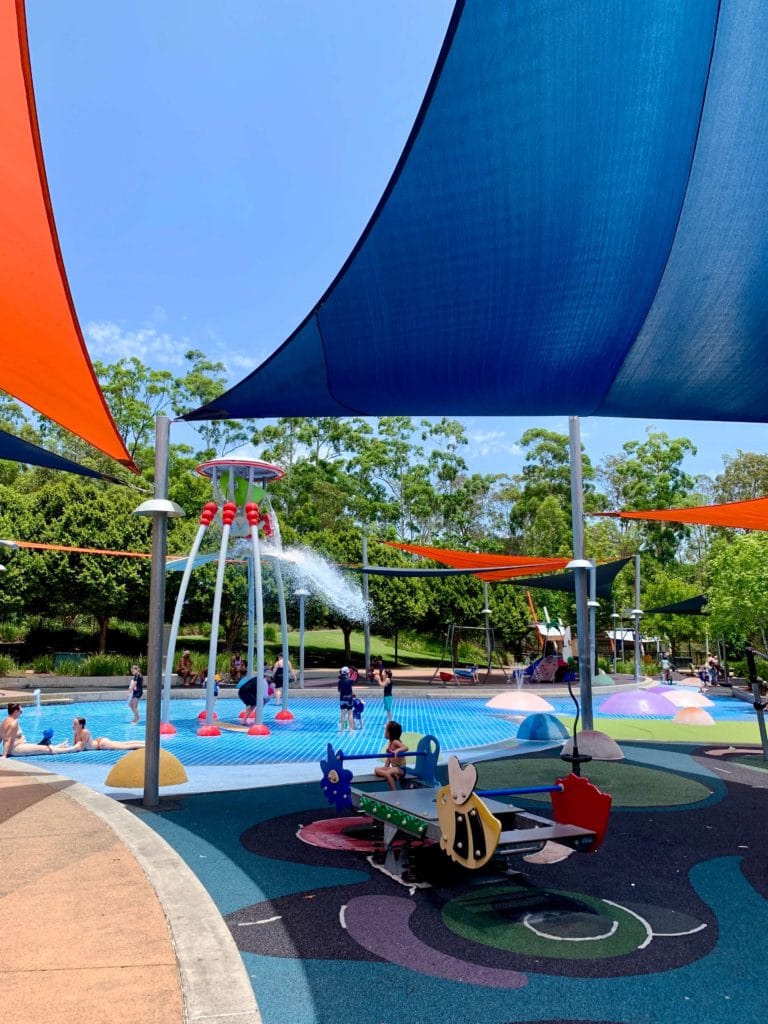 Nightly from 7pm-9pm at the amphitheatre lawn enjoy a free bedazzling light and sound show from the 9 metre high light towers.
Find further details here – https://www.discoveripswich.com.au/attraction/robelle-domain/
Ripley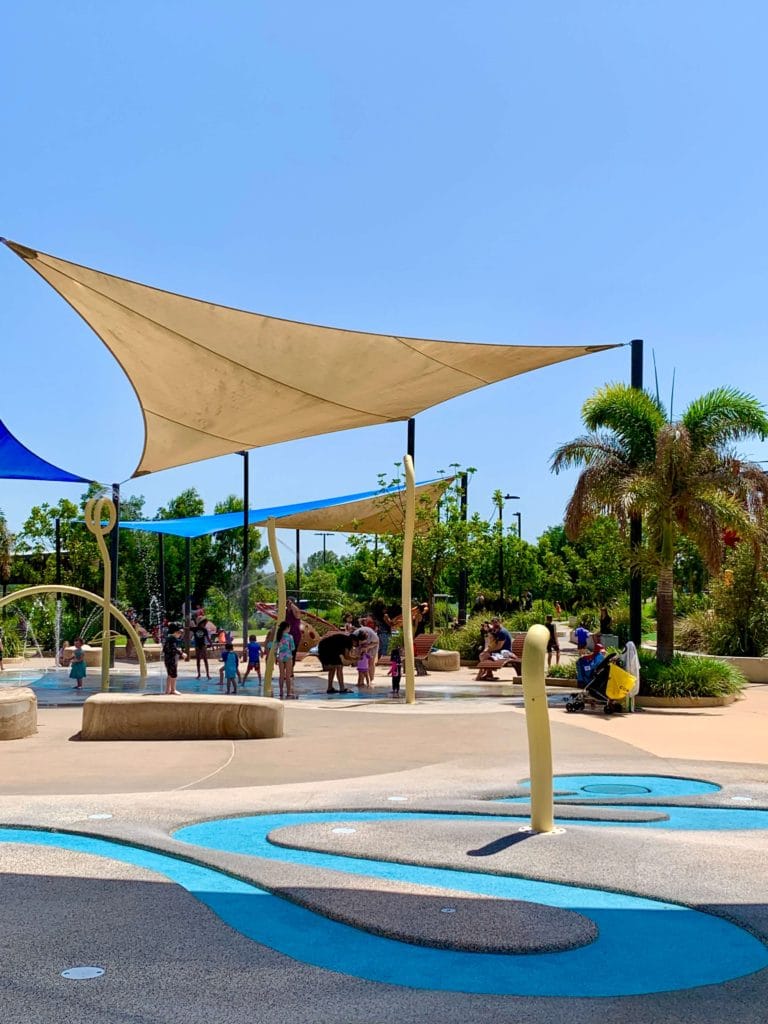 Venture along the Centenary Highway to South Ripley to the new Providence Estate and you have arrived at water wonderland. Nestled within a glorious garden landscape you'll find streams and water jets, climbing equipment, flying fox and an outdoor adventure playground which will definitely become the kids favourite water park to visit during Summer.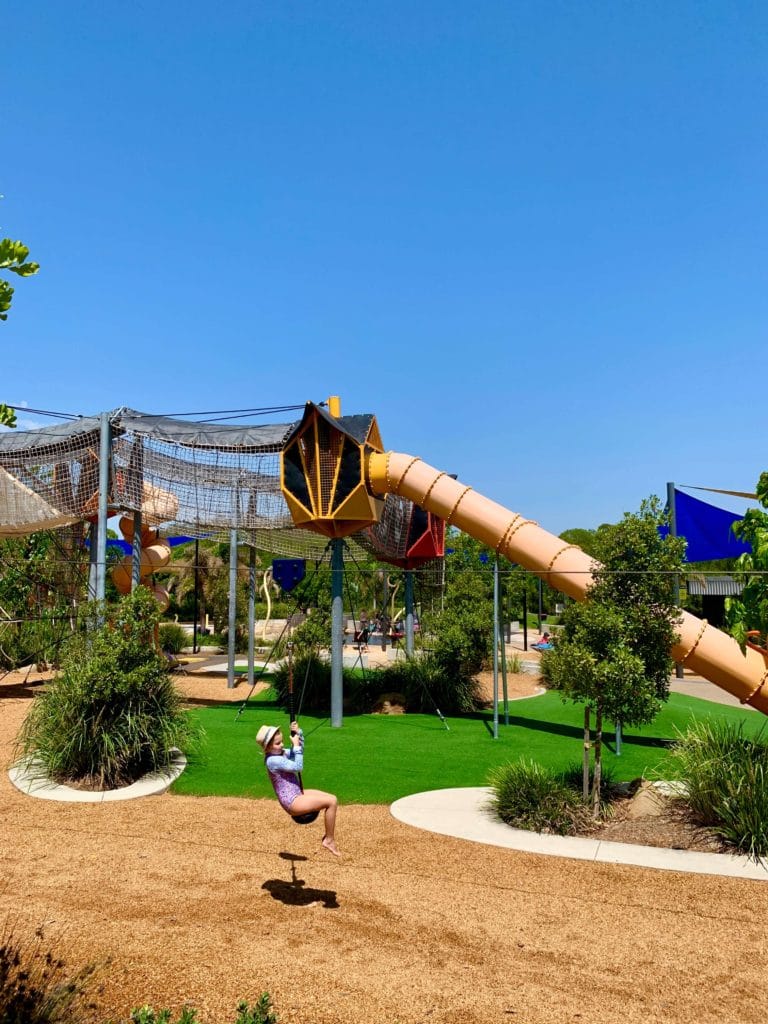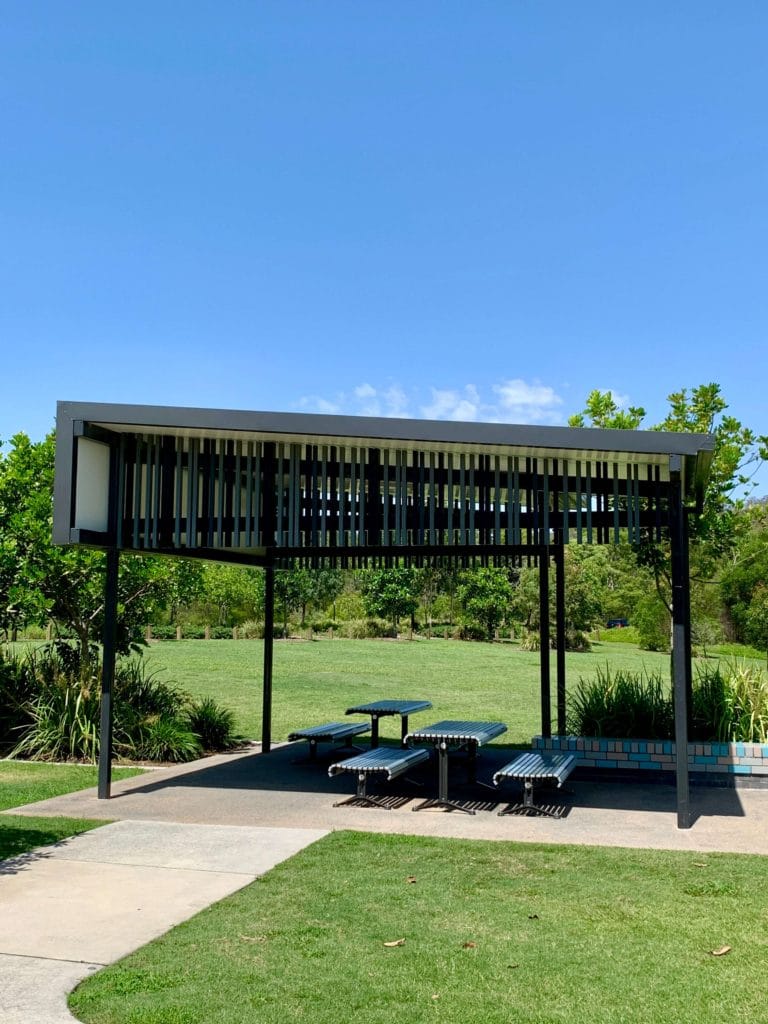 If you'd like to make a day of it, pack a picnic or barbecue lunch to enjoy under the sun sails or shaded picnic tables, or if you prefer, enjoy a bite to eat from the onsite cafe.
Find further details here – https://www.providenceripley.com.au/providence-town/splash-n-play-water- park
Bob Gamble Park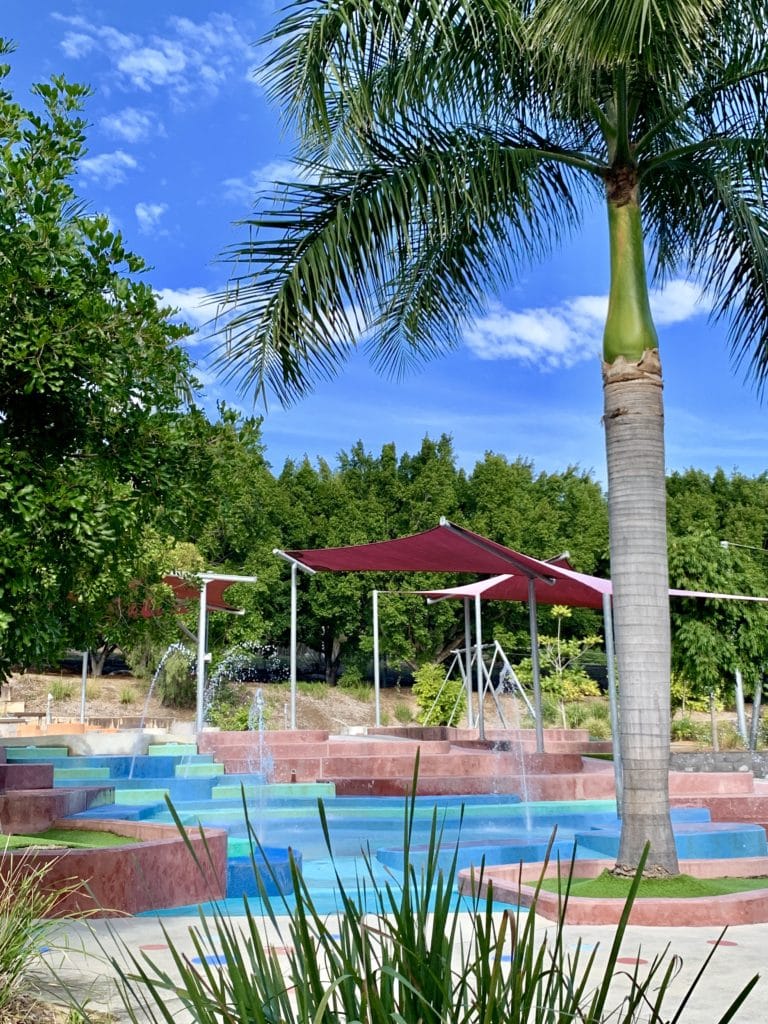 Situated on the banks of Bremer River in Ipswich central lies the fabulous Bob Gamble Park. This shaded, zero depth, water park provides hours of fun for kids of all ages.
With a climbing spider, 25 metre flying fox, swings, slide, sandpits, rope logs as well as an extensive Discovery Forest complete with awesome forts, beams and a bridge across an old creek bed the kids will never want to leave.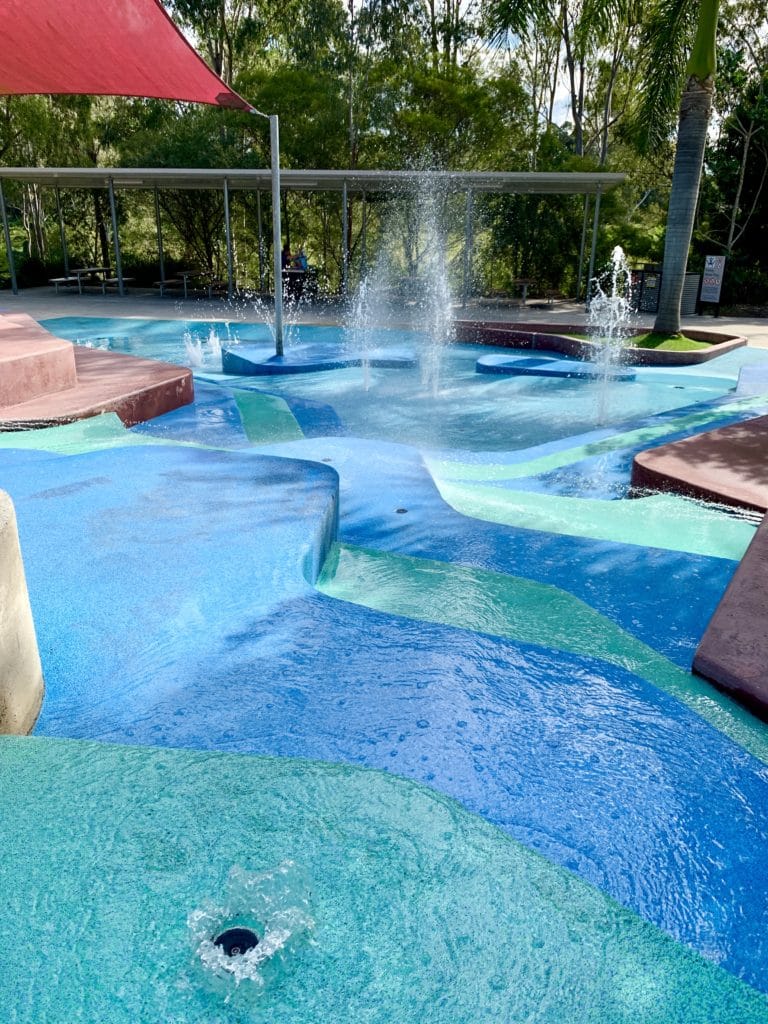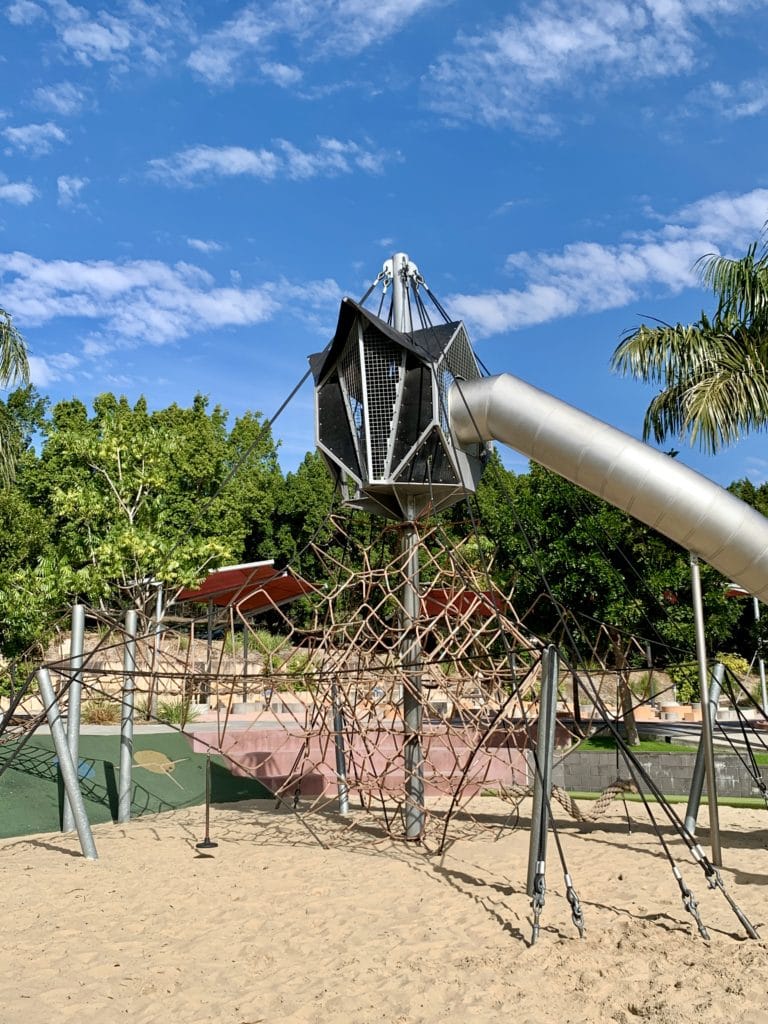 This perfectly designed park has plenty of shaded tables, barbecues and bench seats and with super clean and well maintained picnic and barbecue facilities, onsite toilets and showers, Bob Gamble Park is a popular choice for parents to take the kids during Summer time.
Find further details here – https://www.discoveripswich.com.au/attraction/bob-gamble-park-river-heart-parklands/