The Queensland Art Gallery (QAG) has reopened and is filled with beautiful art works for everyone to enjoy for free.
Pre booking is necessary via their website, it's simple and easy to do and ensures that the gallery is filled with a safe number of visitors.
I quickly booked online and simply had to show my booking confirmation, on my phone, when entering the gallery. You can book your free timed-entry ticket online here.
Admission to the gallery is free and the current special exhibition is also free.
Here are my 3 beautiful reasons you need to visit QAG asap. Please note I have only included a small photographic section of each artwork to encourage you to visit and experience their beauty for yourself.
Boomerang – Ai Wei Wei
Be prepared for a breathtaking sight as you descend the escalator at QAG into the water mall space. Boomerang created by Ai Wei Wei is a glittering, tiered, waterfall-style chandelier shaped like a boomerang, with a span of more than eight metres and a drop of seven metres, it is breathtakingly beautiful and definitely worth a visit to see for yourself.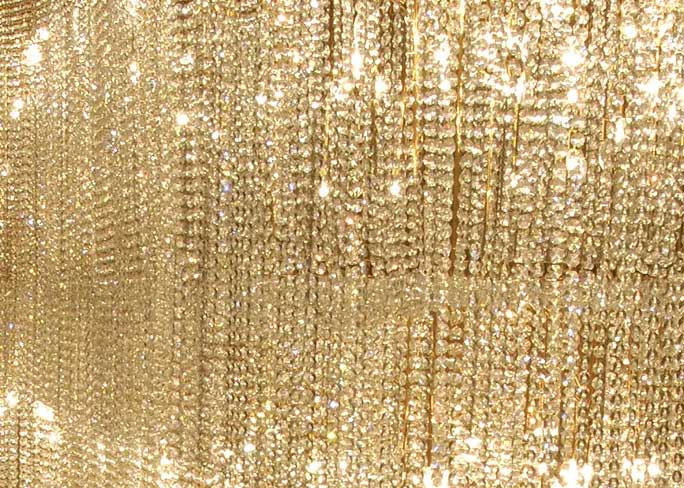 Mavis Ngallametta
Be mesmerised by the intricate and colourful artworks of Mavis Ngallametta. Mavis was a Queensland artist who was also an elder of the Putch clan and a cultural leader of the Wik and Kugu people of Aurukun. Mavis also made an outstanding contribution to arts and culture nationally and in Queensland. 
This exhibition surveys a decade of Mavis's paintings, including works from her Pamp/Swamp, Kendall River, Wutan, Ikalath, Yalgamunken, intertidal estuary and powerful bushfire series. 
I was struck by the beautiful range of colours painted on huge oversized canvases as well as the incredibly intricate detail of the works. An absolute must see at QAG.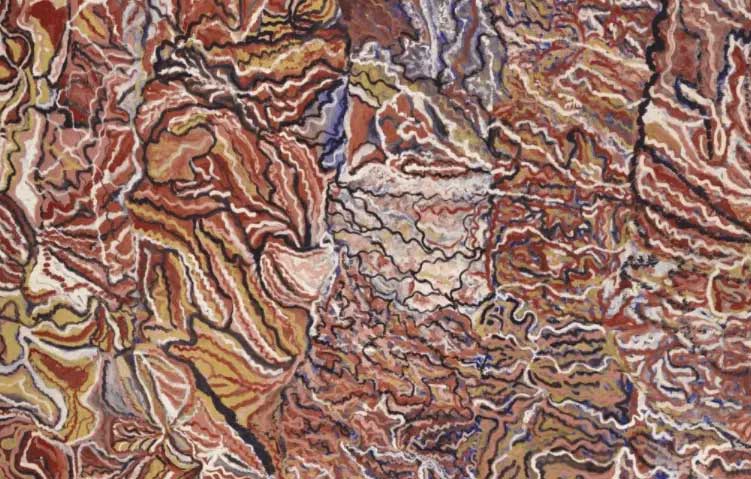 Nympheas – Claude Monet
Last but no means least, if you are an French Impressionist art lover like me, than you will definitely want to get up close to Claude Monet's Nympheas.
This very beautiful and very large canvas (which was painted outdoors at his home in Giverny) is filled with shades of intense blue, green and yellow graduating to a delicate and hazy lilac mist filled with waterlillies and leaves. It's almost as though you are standing on the edge of the pond looking in.
See this masterpiece by one of the most iconic French painters of all time before it returns home at the National Gallery of Australia in Canberra.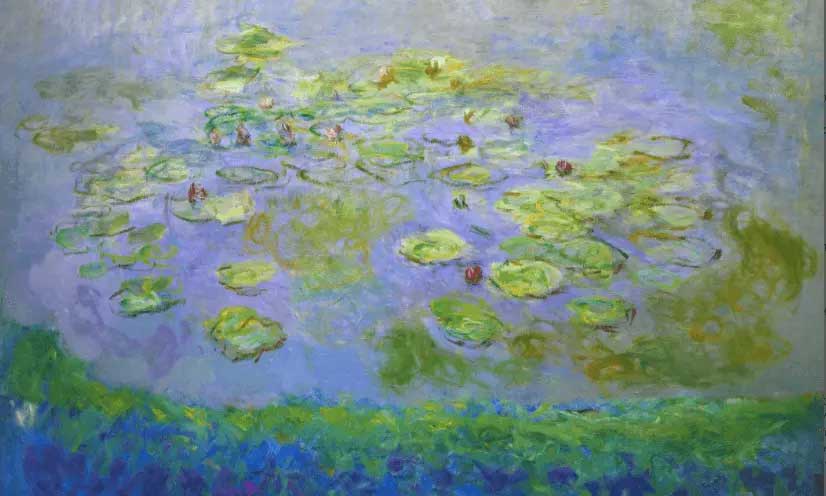 I hope I have inspired you to visit QAG and experience the beauty of these incredible art works for yourself.
Here is the link to book your free timed-entry ticket – book here.