If you've been looking for a reason to visit the Scenic Rim, look no further! With its growing reputation as a foodie hot spot, you're bound to find the perfect dining experience. There are plenty of opportunities to admire this rural utopia located in the foothills of the Great Dividing Range, while enjoying a coffee or meal made from fresh, local produce. Just an hour's drive from Brisbane or the Gold Coast, it's an easy drive for a weekend away. Bring a date, bring the kids or take in the serenity solo, there's something for everyone. The region has such an extensive range of cafes, restaurants and other food events and encounters to choose from, you won't know where to begin! Don't worry, we're here to help.
From coffee tours to gourmet restaurants and everything in between, we bring you a list of the Top 5 Food Experiences in the Scenic Rim:
Tambourine Mountain Coffee Plantation
Get a little pep in your step before heading out to explore the breath-taking, World Heritage-listed rainforests and mountain ranges. Tambourine Mountain Coffee Plantation offers plantation tours, an on-site café, and with a brand-new kitchen and a beautiful outdoor space this coffee stop won't disappoint! If you're kicking back for the afternoon, order yourself some nibbles or a delicious meal. Don't forget to treat yourself to a cheeky cocktail while you wind down with great atmosphere and even better company.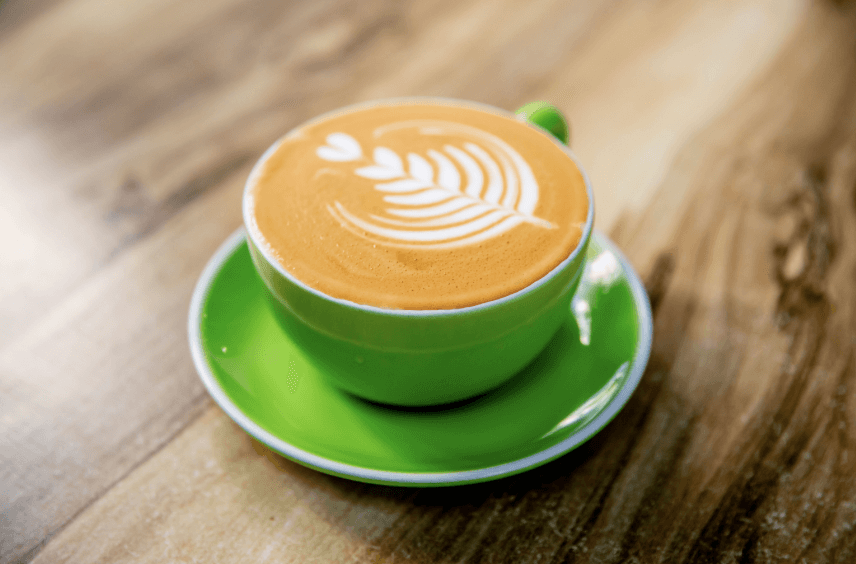 The Polish Place
Well-known for its traditional Polish menu, stacked with family recipes and packed full of flavour, The Polish Place offers a unique, relaxing experience. Perfect for a Sunday afternoon or a whole weekend stay, Phil and Ania's much loved Gallerie and Coffee Shop is only a 1-hour drive from Brisbane. After a fire engulfed the property in late-2016, the couple have rebuilt and updated their five accommodation chalets, where you will awake to some of the most breath-taking views and birdsong on the Scenic Rim. Come and enjoy some Pierogi (traditional, home-made pork dumplings), Zywiec Porter (Polish beer) and a weekend away – there's no better way to wrap-up the week.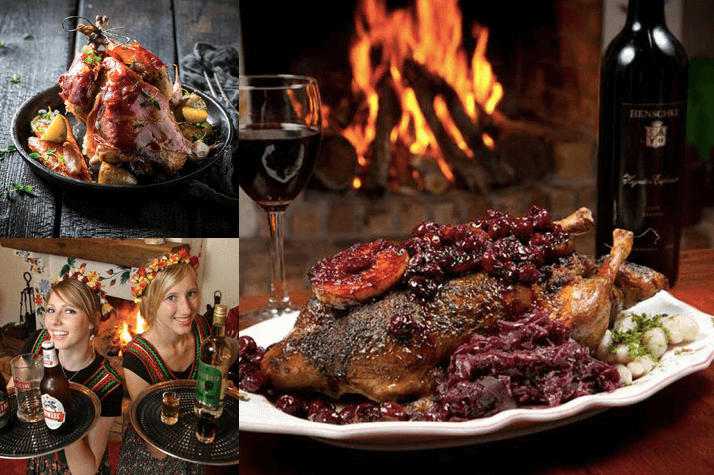 VK Everydays
Take a lunch break at VK Everydays, located on Brisbane Street, Beaudesert. Relax in the courtyard out the back and choose a delicious meal from the specials board. With a seasonal menu full of fresh, home-grown goodies this is the perfect place to immerse yourself in the Scenic Rim food culture. Owners Toni and Andy, keep their menu up to date with delicacies that the local community has to offer. Enjoy everything from Duck Creek honey to Smiffy's Bakery bread rolls. You'll want to try everything on the menu!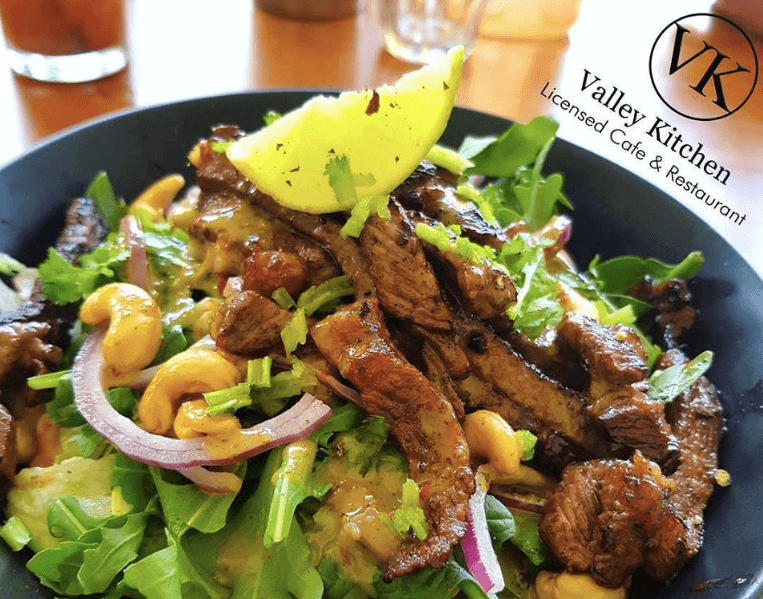 Tommerup's Dairy Farm
If it's a true foodie experience you're after, you've got to check out Tommerup's Dairy Farm! They offer farm-stay accommodation and activities, where you can experience what life is like on a 6th generation dairy farm and see where the locals get their milk and butter. Get your hands dirty as you milk the cows and feed the animals or if picnicking and bird-watching is more your style, the farm has plenty of serene places to relax. Before you leave, make sure to check out the farm larder to pick up some fresh artisan dairy products, or ethically raised heritage breed pork and veal – just call ahead to organise your time!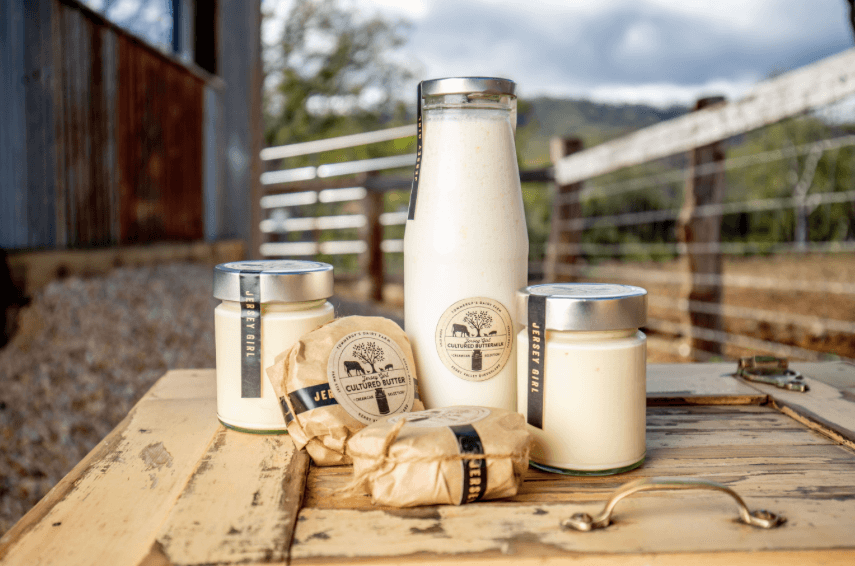 Songbirds
Finish your picturesque, Scenic Rim food encounter with a one-of-a-kind dining experience you'll never forget. Songbirds offers an authentic, rule-breaking menu presented by your Michelin-starred, executive chef, Meyjitte Boughenout. Give in to your senses and immerse yourself in the mysterious atmosphere of this iconic restaurant. With hand-picked ingredients from their own garden or local suppliers, the incredible dishes will tantalise your taste buds, providing you with a unique, classic encounter every time you visit.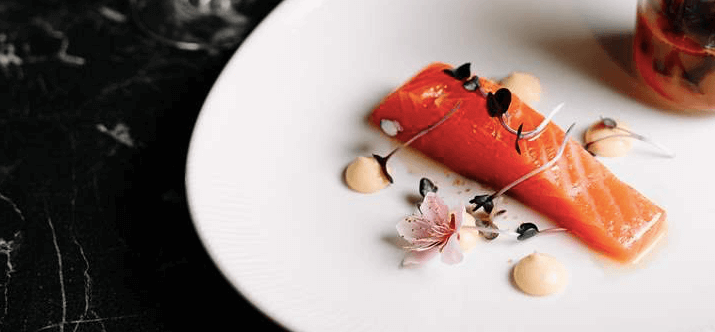 In light of the September bushfires, the region is offering you the opportunity to experience the beauty of the Scenic Rim. So, what are you waiting for? Prepare your tastebuds and hold tight for the ultimate foodie experience. Not only will you encounter some of the friendliest people around, some of the most delectable food and beverages of your life, but you'll also be supporting small businesses and farmers. 
You might also be interested in …
Where to stay in the Scenic Rim – read more here
What to see and do in the Scenic Rim – read more here
BEKKI FOWELL (@darlingbekki)
Bekki Fowell is a social media enthusiast who lives in Brisbane and enjoys writing in her spare time. She has been posting online-content for over 10 years, check out her Instagram page, which she started in the Spring of 2012. On days off she over-indulges in sweet food and spends time with her boyfriend Jake, and Raph her cat.