You've booked your accommodation, you've made your dinner reservations, you've packed your bags and hit the road. All you need now are some of the most relaxing, adventurous and blood-pumping activities across the Scenic Rim. What could be better than the undisturbed peace of a spa day, the sights and smells of a vineyard garden picnic, or the rush of wind through your hair as you soar through the rainforest canopy? 
We are brimming with excitement to share our list of the Top 5 Activities to do in the Scenic Rim:
Lost World Spa
The perfect place to melt away from reality, Lost World Spa will have you feeling so Zen that you won't want to be found. This hidden secret to ultimate calm boasts a dreamy relaxation lounge, peaceful treatment rooms, a tranquil infinity pool and a meditative steam room which will leave you feeling like a whole new person. Choose from a range of indulgent massages, facials, hot stone therapies, spa or steam room treatments and allow yourself to drift away. Lost World Spa has regular specials and new treatments so you're sure to find the perfect, peaceful treatment to immerse yourself in.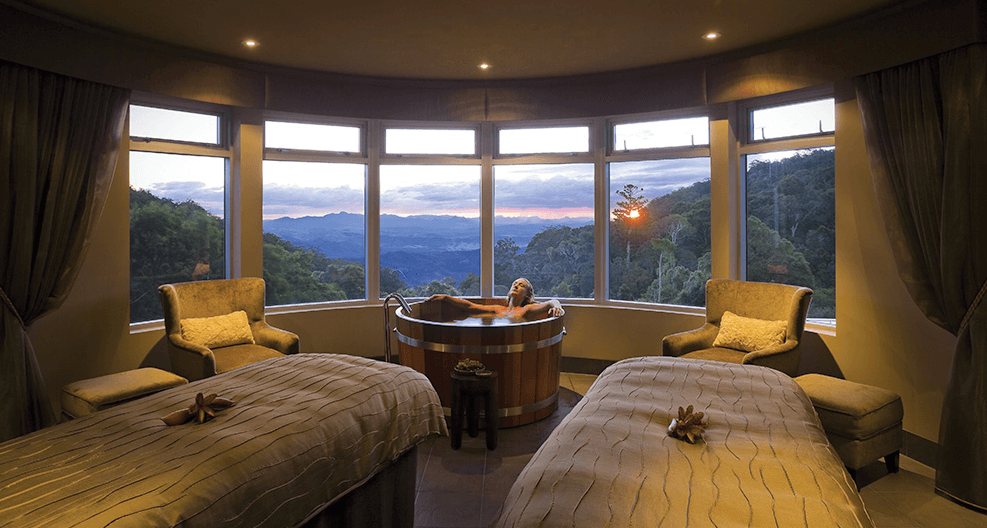 O'Reilly's Canungra Valley Vineyards
Picture-perfect beside Canungra Creek, surrounded by lush subtropical rainforest, it is as much a tourist attraction as it is a vineyard. Whether you visit to tour the winery or enjoy a family picnic, this is a beautiful weekend spot. O'Reilly's can take care of the picnic basket and blanket for you, just BYO appetite and chill vibes! Make your picnic a family event to remember by purchasing alpaca food for only $3 at the gift shop and share your picnic with these furry friends. You can even enjoy a 15 or 30 minute walk along the creek with Ed Sheeran, Pancake, Chico, Timtam, Macca or many other alpaca pals. Don't forget to take an #alpacaselfie!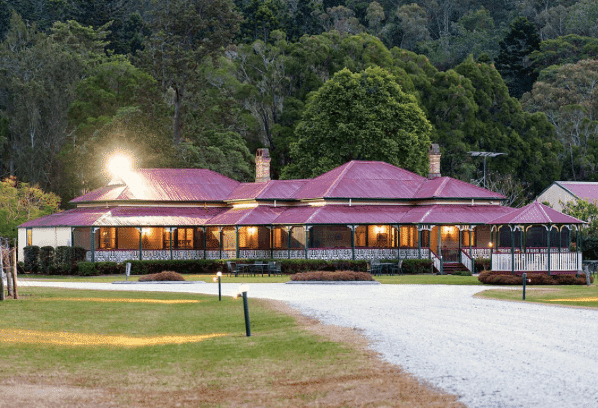 Witches Falls Winery
Established in 2004 by Jon and Kim Heslop, Mt Tamborine's Witches Falls has been rated a 5-Star Winery by James Halliday. The winery makes three different ranges of wine with varying styles, some vintages scoring 94 points. The Cellar Door is open 7 days a week where you'll be treated to some delicious wine tasting and cheese with their DIY cheese platter experience. If a picnic is more your style, pack your blanket, basket and enjoy the surrounding gardens while sipping some of your favourite flavours. It's the perfect spot to stop off after taking the scenic drive up Tambourine Mountain, delighting in the incredible views, or exploring the Witches Falls Walking Track.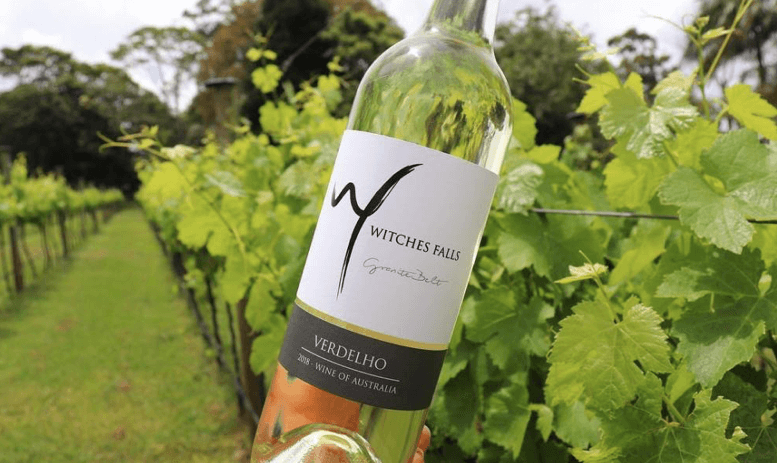 Scenic Rim Brewery
Drink Mike's unique brews and dine on Wendy's Dutch-inspired dishes, including her amazing tarted up version of the Chiko roll! Through the dedicated work of Mike, using only the best ingredients, Scenic Rim Brewery does more than just quench your thirst. Become one of the locals this weekend and duck over to meet Digga, Shazza and Fatman, just to name a few. This brewery is tucked away in Mt Alford but be sure to book – it's popular!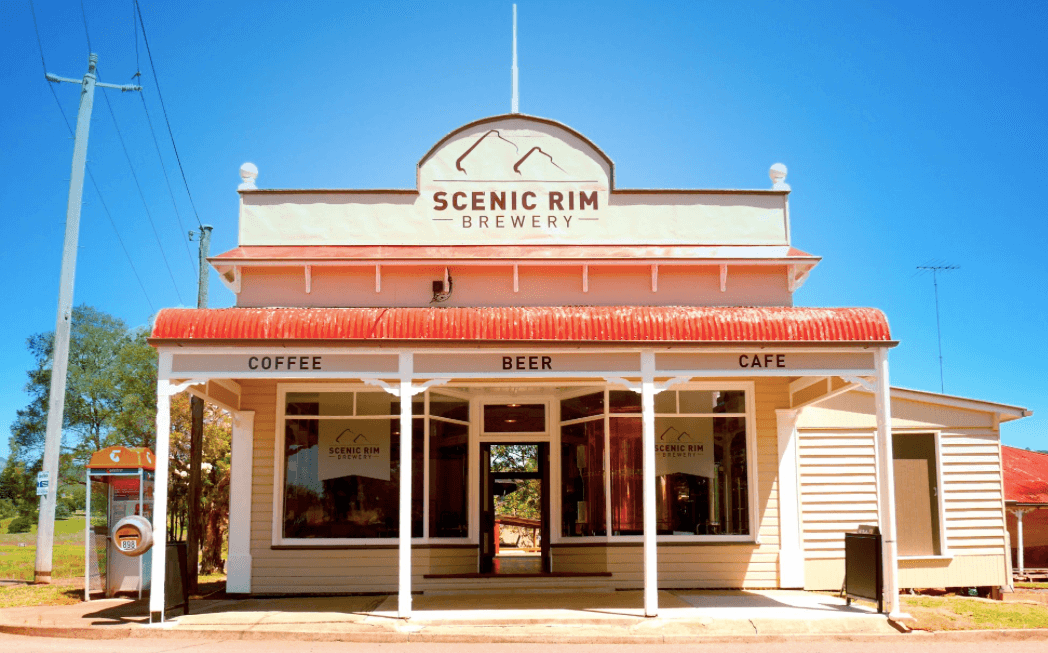 Treetop Challenge
Strap in for a swinging time at Mt Tamborine. In the home of Lamington National Park, you'll find the Canyon Flyer attraction – one of Australia's largest guided zipline tours and part of the Treetop Challenge. At speeds of up to 70km per hour (gripping onto what feels like dear life) you will zoom back and forth across Cedar Creek canyon at more than 70m above the ground! With 7 different ziplines to experience atop the stunning rainforest canopy and permission to go upside down, backwards and even cannonball during flight, you are sure to have one hell of a time. Let's not forget to mention that this showstopper of a venue also lays claim to Australia's largest high ropes course. So, buckle up, hold onto your hats and get ready to conquer the canyon (and your fear of heights)!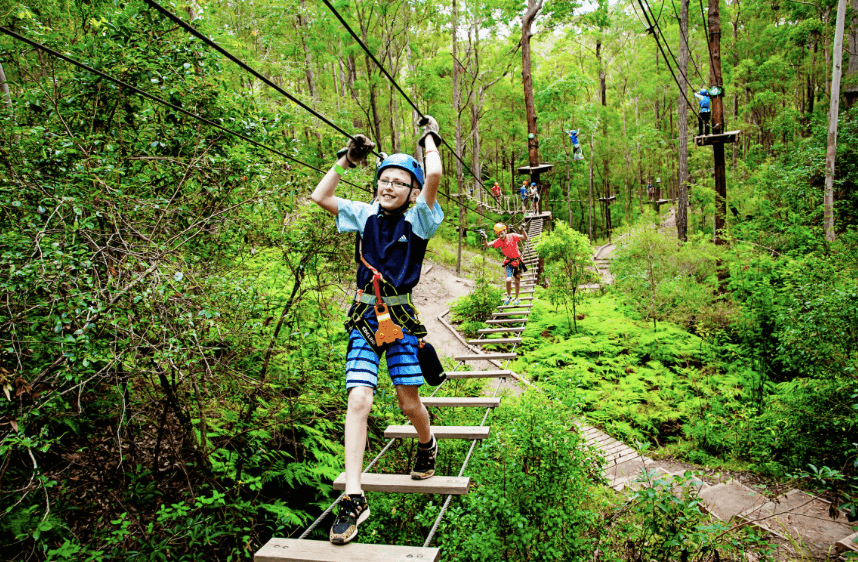 Turn your night into a weekend, your weekend into a week. Let the Scenic Rim show you all it has to offer during your stay, but don't forget to book as spaces fill up fast for these activities and you don't want to miss out on the experience of a lifetime!
You might also be interested in …
Where to stay in the Scenic Rim – read more here
Where to eat in the Scenic Rim – read more here
BEKKI FOWELL (@darlingbekki)
Bekki Fowell is a social media enthusiast who lives in Brisbane and enjoys writing in her spare time. She has been posting online-content for over 10 years, check out her Instagram page, which she started in the Spring of 2012. On days off she over-indulges in sweet food and spends time with her boyfriend Jake, and Raph her cat.