Brisbane has plenty to see and do all over the city, from river-walks and shopping to gourmet food and wine. These activities are always enjoyable but sometimes you're looking to embrace your inner youth, looking for a bit of childish fun – boy, have we got a night out for you!
Located inside the well-known and ever-loved Strike Bowling Bar, the new Holey Moley is just as vibrant and pumping as the rest of the venue! It has amazing Instagram photo ops just like its Fortitude Valley counterpart, including a big glass box that blows dollar bills around you while you're trying to gently putt your ball into the hole.
So what can you expect from this quirky venue?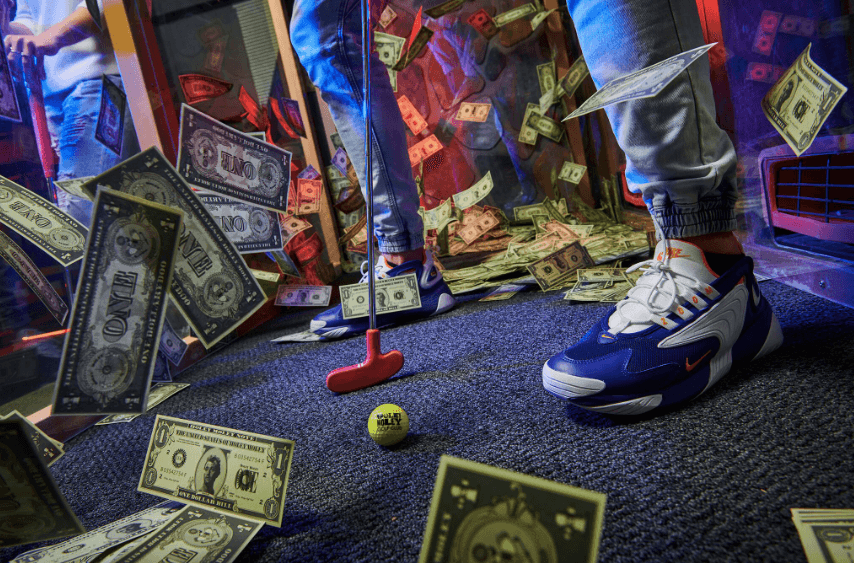 On entry, you'll collect your ball tokens from the front desk and give the retro ball machine a twist to get ready for your game. Your clubs can also be found at the Pro Shop and then you're all set for a #minigolf selfie (don't forget to strike your best pose)!
On your way to the first of the nine holes, stop off at the bar and treat yourself to one of the insane and delicious cocktails. Hold onto your golf-visor because the Duck Duck Joose will knock it off, with the adorable rubber duckies floating drunkenly in a – wait for it… bathtub! Along with the Sugar Caddy (which comes out with a packet of Wizz Fizz, red liquorice and a sour strap attached to it) and other quirky classics, the bar also offers up a mouth-watering range of mocktails and your regular wines, beers and spirits. If you're anything like me (and can't decide because there is so much to choose from) ask the friendly bar staff for a recommendation, they'll happily oblige and provide you with a flavourful drink to tantalise your taste buds.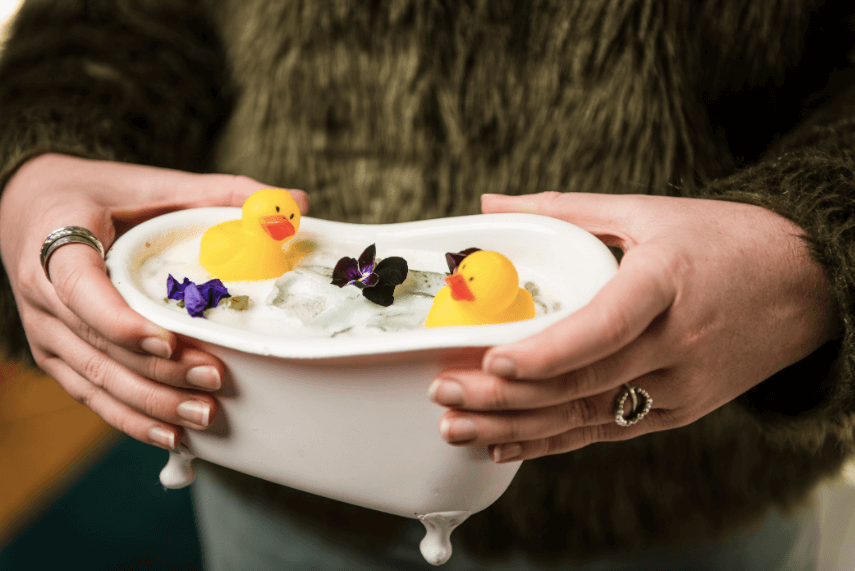 Take your crazy cocktail with you as you make your way around the course, starting with the True Blue Green, paying homage to our national hero… Crikey, it's Steve Irwin! The holes will have you reminiscing with the movie and culture references that each area holds – I don't want to ruin it, but yes, there is a Harry Potter hole and YES you definitely need a photo there!
If you find that by the time you get to Ferris Wheeler's Day Off that you're lacking, or rather, overburdened in the points department, fear not! The next stop is Drop It Like It's Slot where you might be lucky enough tell some of those pesky points to putt-off! Beware though, the removal of points is not guaranteed, and you may end up taking on some extras!
Feeling peckish after your game? The food menu does not disappoint! The burgers are to die for with the Holey Cheezus and The Dirty Birdie featuring on the list! If you're more a pizza or hot-dog kind of person, you'll be pleased to know that both are being served up with a variety of toppings! My personal favourite being the American Hotdog; complete with pickles and sauerkraut (yumm!!) If you'd prefer a share plate to pick at, the new selection features five types of potatoes (classic fries, loaded holey fries, waffle fries, tater tots and sweet potato fries). The menu also features vegan, vegetarian and gluten free options.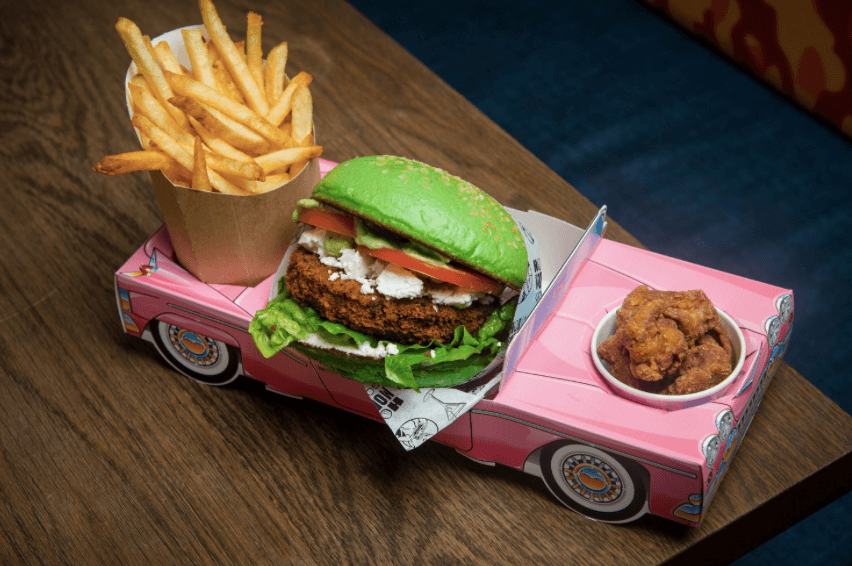 If mini golf isn't enough for you, you're in luck! Strike offers bowling, laser tag and escape rooms to keep the fun going for hours! There's nothing better than getting a group of your best buddies together, throwing some hilarious names up on the 10-pin scoreboard and bowling for your life.
This venue has so much to do, eat and drink that you'll have to visit more than once to experience everything (and taste every cocktail – duh!) But don't take our word for it, see it for yourself!
You might also be interested in …
Date Ideas Under $50 – read more here
What to see and do in the Scenic Rim – read more here
BEKKI FOWELL (@darlingbekki)
Bekki Fowell is a social media enthusiast who lives in Brisbane and enjoys writing in her spare time. She has been posting online-content for over 10 years, check out her Instagram page, which she started in the Spring of 2012. On days off she over-indulges in sweet food and spends time with her boyfriend Jake, and Raph her cat.