As I am celebrating all things Spring this September, I would like to introduce you to a Brisbane business lady who spends her days among the flowers – Poco Posy. Poco Posy are the fun and affordable flower bouquets taking Brisbane by bloom.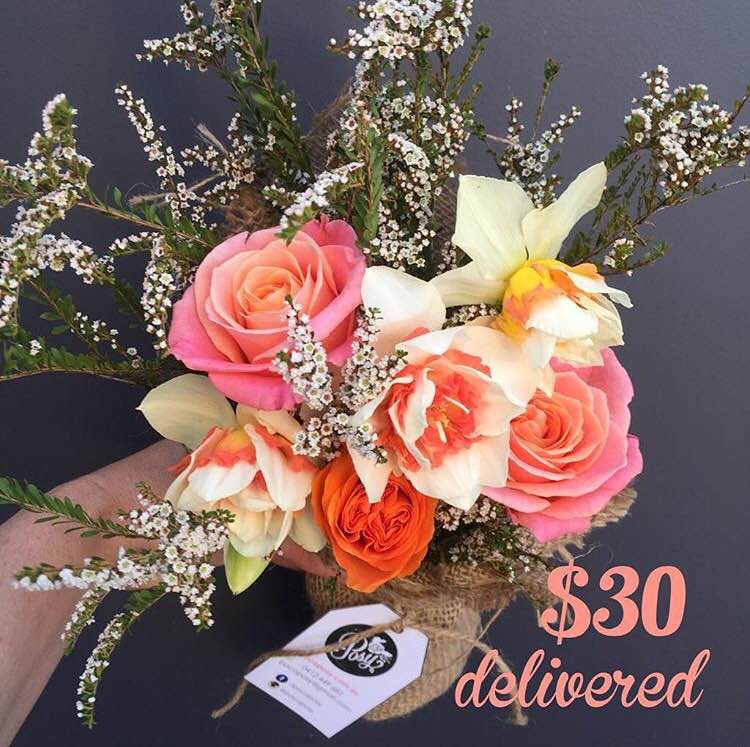 Poco Posy is a Spanish word for 'little bunch of flowers' and has been the dream of Bec James since 2013. Bec is the owner, operator, creative genius and 'everything in between' at Poco Posy. Her Brisbane business supply a fun and affordable product for people who want to say 'I love you' without spending a fortune on flowers. Bec creates a daily $30 ($50 and $80) posy for delivery within a 15km radius of the Brisbane CBD. Each posy comes wrapped in recycled hessian from local coffee merchants.
Bec has recently introduced Poco Pots to the Poco family. These cute, funky, little pots come planted with either succulents or a flowering plant and are also priced at $35.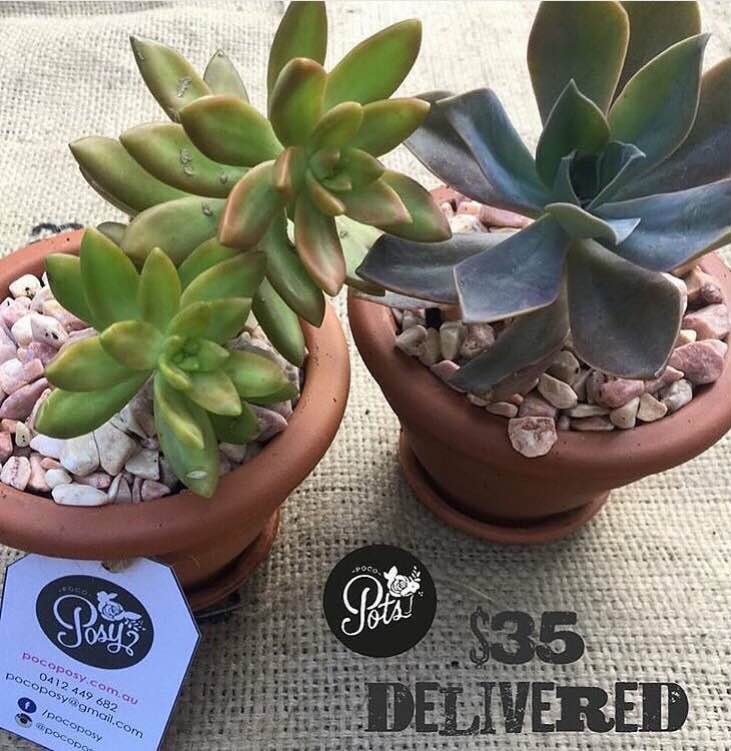 Before Poco Posy started, Bec was working in the finance industry as a bank teller and successfully worked her way up the corporate ladder to the position of Compliance Manager within a Legal Department and then finally General Manager of a small credit finance company. "I had an inspirational but exhausting boss who inspired me to walk out the door one Friday afternoon to follow my dreams". While Bec and her ex boss still talk she does give him credit for "giving her the push".
A typical day for Bec begins at 4.30am when she regularly hits the snooze button before realising if she doesn't get up she will be late for the wholesale flower market whose doors open at 5am. By 6.00am she is home again and preparing posies and deliveries for the day. The clock strikes 8.00am and she is out the door driving, delivering, talking, taking orders, laughing and getting lost. By 3.00pm preparations are underway for the next day's posy for social media sites, Instagram and Facebook, and by clock off she is answering email quotes, doing paperwork, liaising with corporate customers and wedding clients as well as organising events. Phew, sounds like a very busy Brissie lady.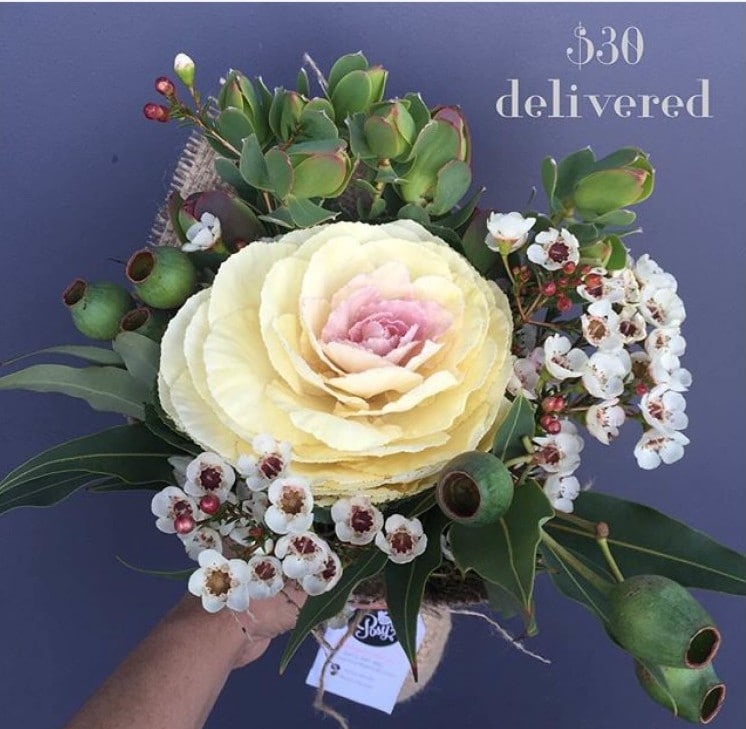 Freesias are Bec's favourite flower as they bring back childhood memories of when her Mum used to plant them, she says she can 'never forget their smell'. While she personally enjoys the cooler months of the year as the flowers are "so pretty and delicate" Bec also has a love of Australian Natives and uses them often in her posies.
While there are numerous influences to what her daily bouquet will be, Bec remembers with emotion the posy she created for ANZAC Day, "I cried A LOT remembering the men and women who bravely fought for our country – its still my favourite posy".
When I asked Bec to tell me the best part of her job, her obvious answer was flowers but she also loves seeing the "smile on people's faces when I deliver the flowers".
Visit www.pocoposy.com