Spring is here. Everywhere you look in Brisbane at the moment, splashes of purple decorate the city and without a doubt it is the prettiest time of the year in Brisbane.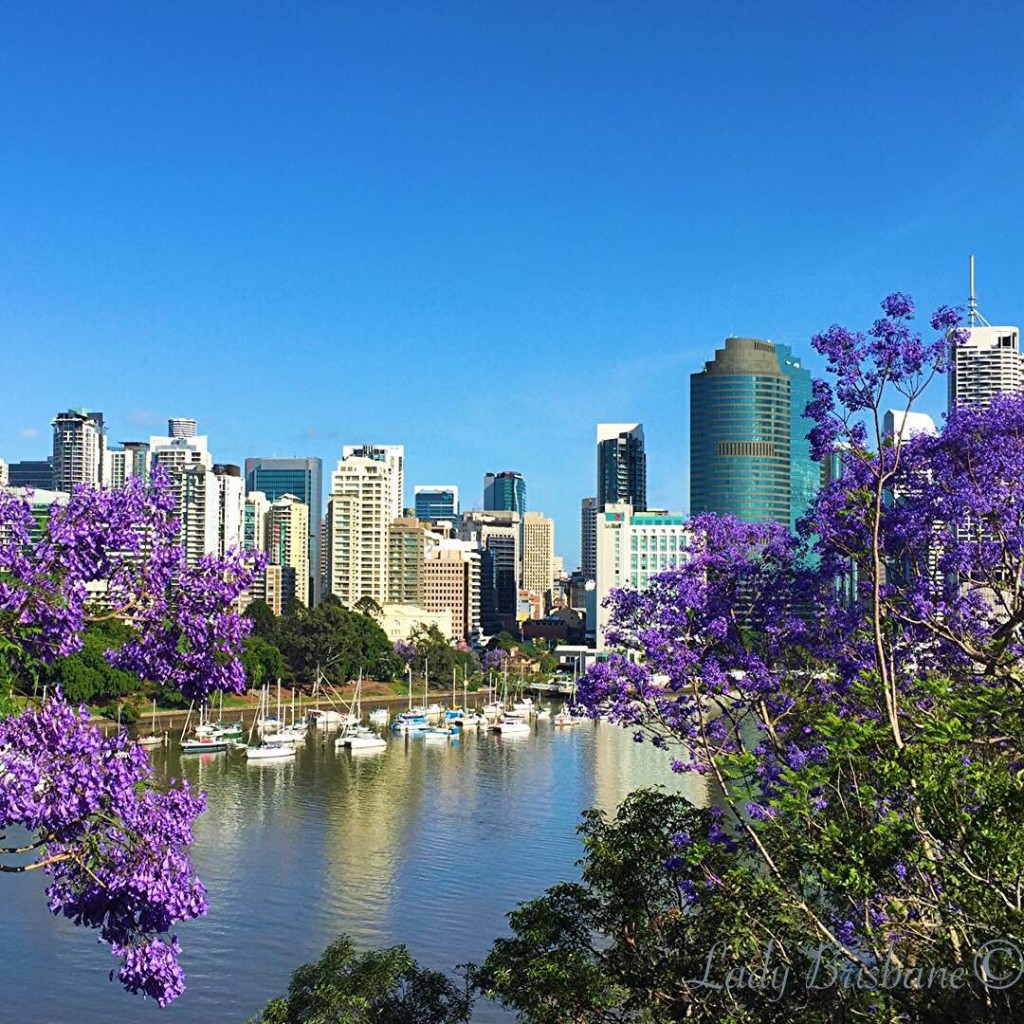 While Jacaranda Trees are native to tropical and sub tropical regions of Central and South America, Cuba, Jamaica and the Bahamas, they are also quite common in Australia. In Brisbane we are fortunate to have Jacaranda Trees decorating our parks, backyards, footpaths, schools and city streets.
New Farm Park is particularly spectacular at this time of year and it is my most favourite Jacaranda wonderland in Brisbane. These magnificent trees decorate the ring road of the park and the size and canopy of some trees is truly breathtaking.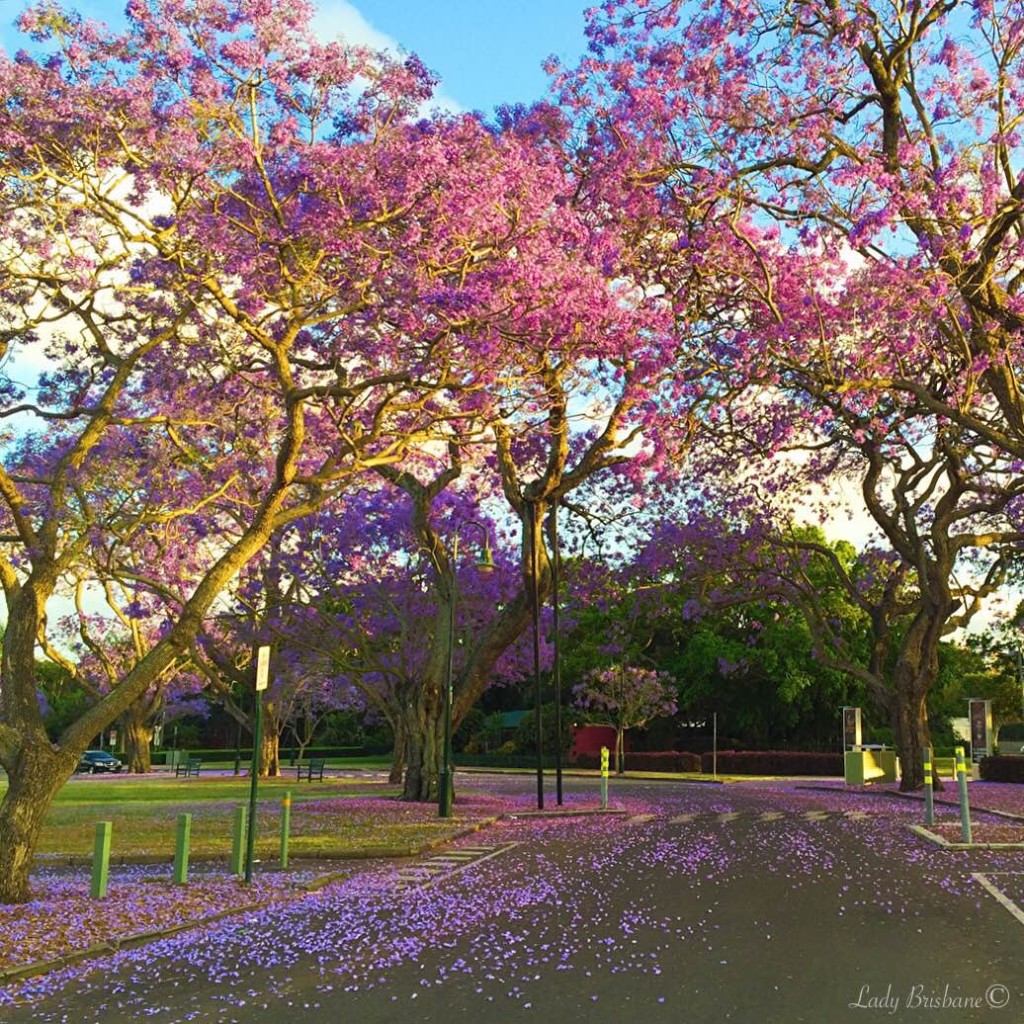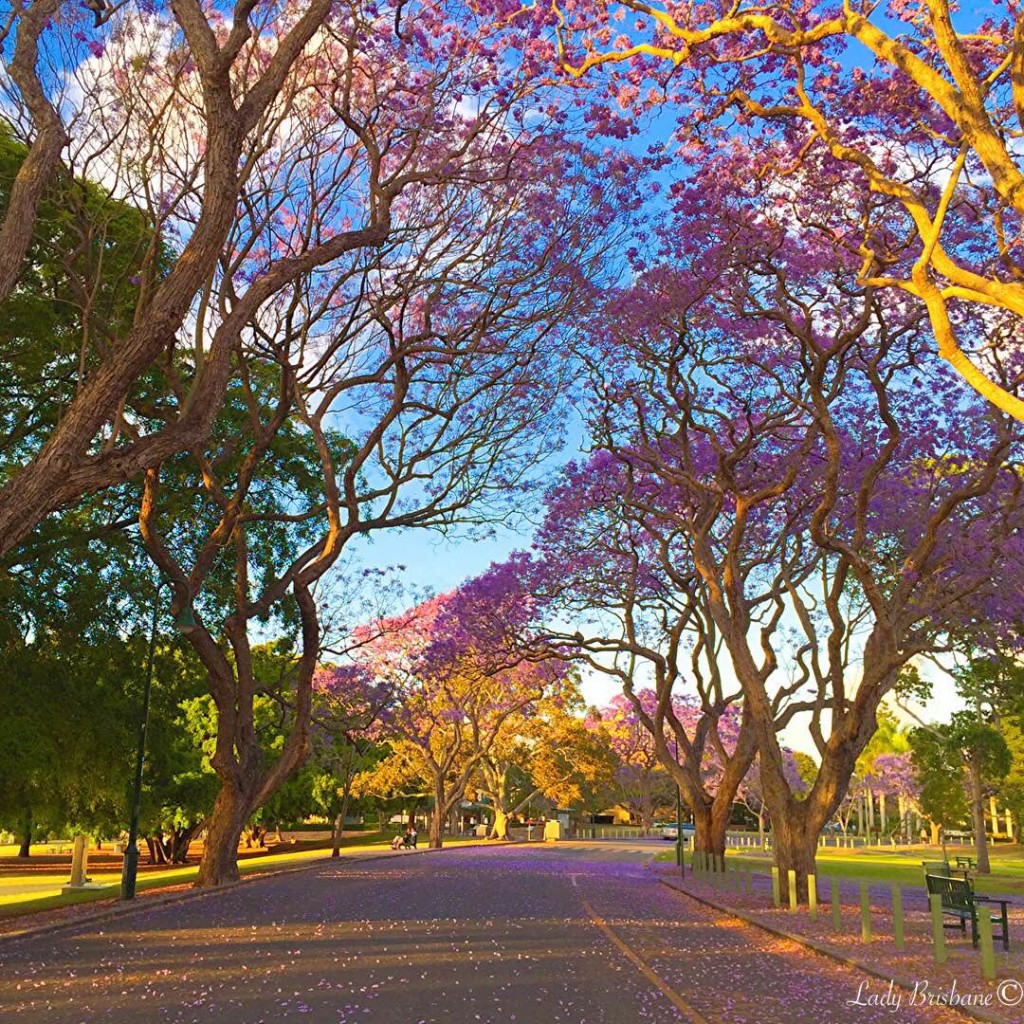 My other favourite Jacaranda destination during Spring is the University of Queensland. The bike path near the university Green Bridge is glorious this time of year and many students and visitors to the university take photos of the beautiful trees as the provide such a pretty backdrop.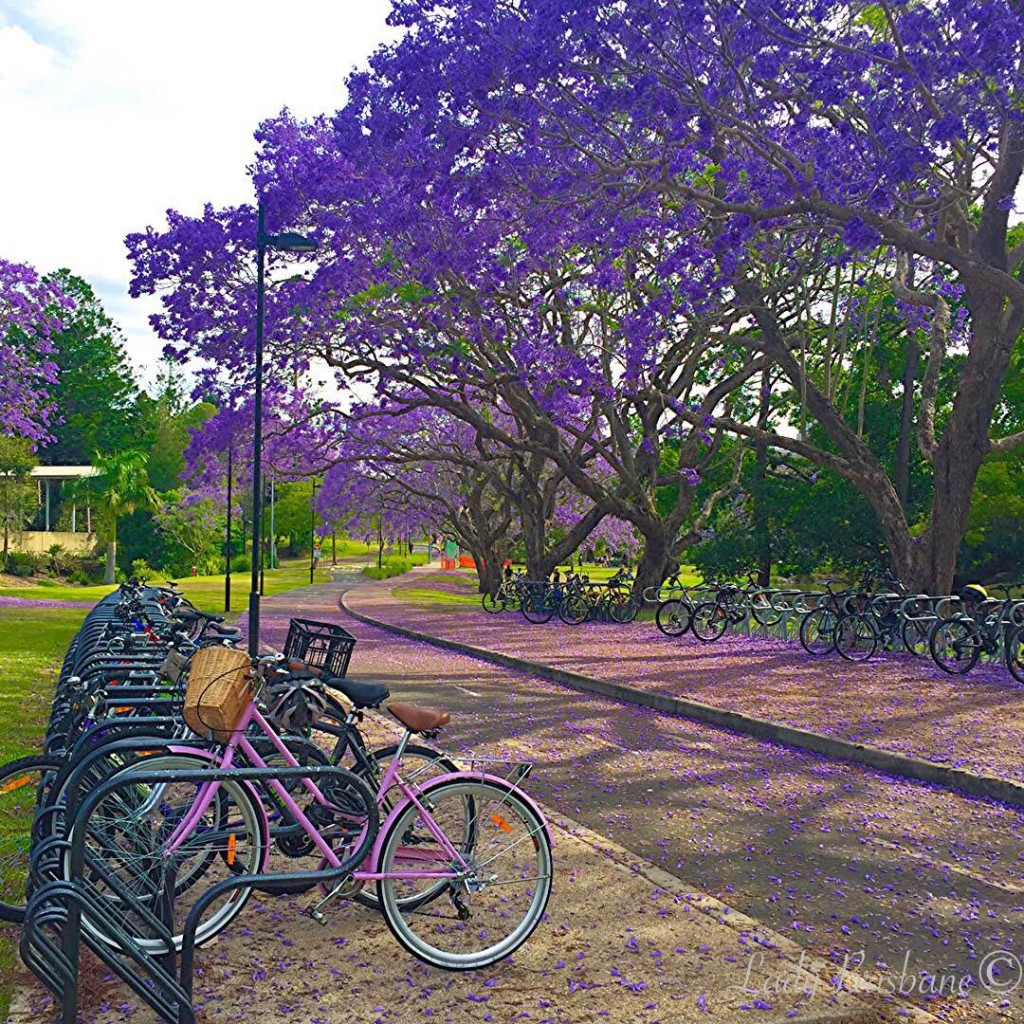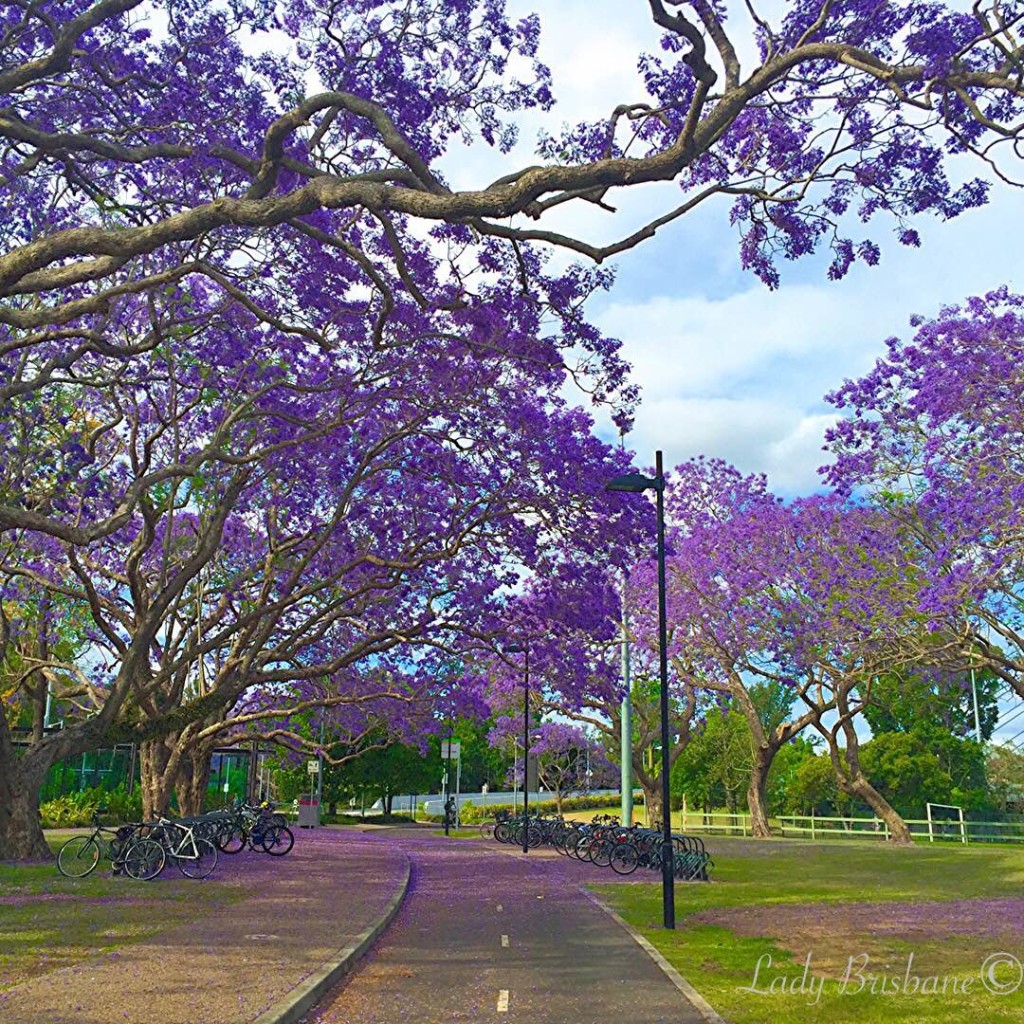 Other pretty Brisbane locations to visit during Jacaranda season are Fairfield Park at Fairfield, Wilson's Outlook at New Farm and Dockside Riverwalk.
Even after searching Brisbane for Jacaranda Trees I'm sure there are more beautiful trees to discover. Do you have a favourite Jacaranda spot?