With Christmas just around the corner, deliver the magic of the season to family and friends with the Instant Scratch-Its Christmas range. Instant Scratch-Its have just released their new range of limited edition Christmas themed Instant Scratch-Its for 2019. You'll now have the convenience of purchasing a super fun gift for your loved ones including a $5 Warm Wishes ticket, a $2 Australian themed Seas 'n' Greetings ticket and a $1 Santa's Helper ticket!
The $5 Warm Wishes ticket gives players the opportunity to win one of two top prizes of $100,000, while $2 Seas 'n' Greetings tickets give one of four lucky people the chance to win a prize of $25,000 and $1 Santa's Helper ticket has five top prizes of $10,000 and all tickets also offer tens of thousands of smaller prizes up for grabs.
Please note that Lady Brisbane promotes responsible gambling and that you need to be over 18 years of age to purchase and play Instant Scratch-It tickets.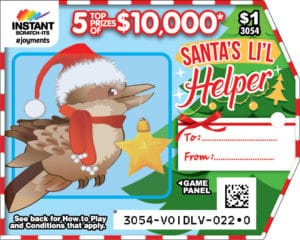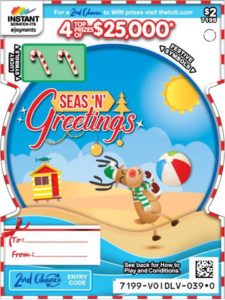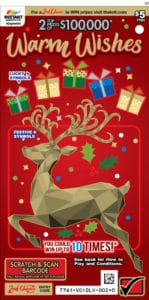 Instant Scratch-Its are the perfect gift accompaniment this Christmas season or perfect to give standalone especially to those hard to buy for friends and family. Imagine the happiness when someone scratches a ticket and wins – wow – what a Christmas to remember it would be!
Here are 7 creative ways to use Instant Scratch-Its Christmas tickets this gift giving season.
Gift an Instant Scratch-It envelope filled with a selection of Christmas ticket denominations, or why not add to a Christmas card? Simply slip a $5 Warm Wishes ticket or two into those Christmas cards that you send to family and friends. A simple but much appreciated gift that will bring plenty of happiness if they scratch a winning ticket.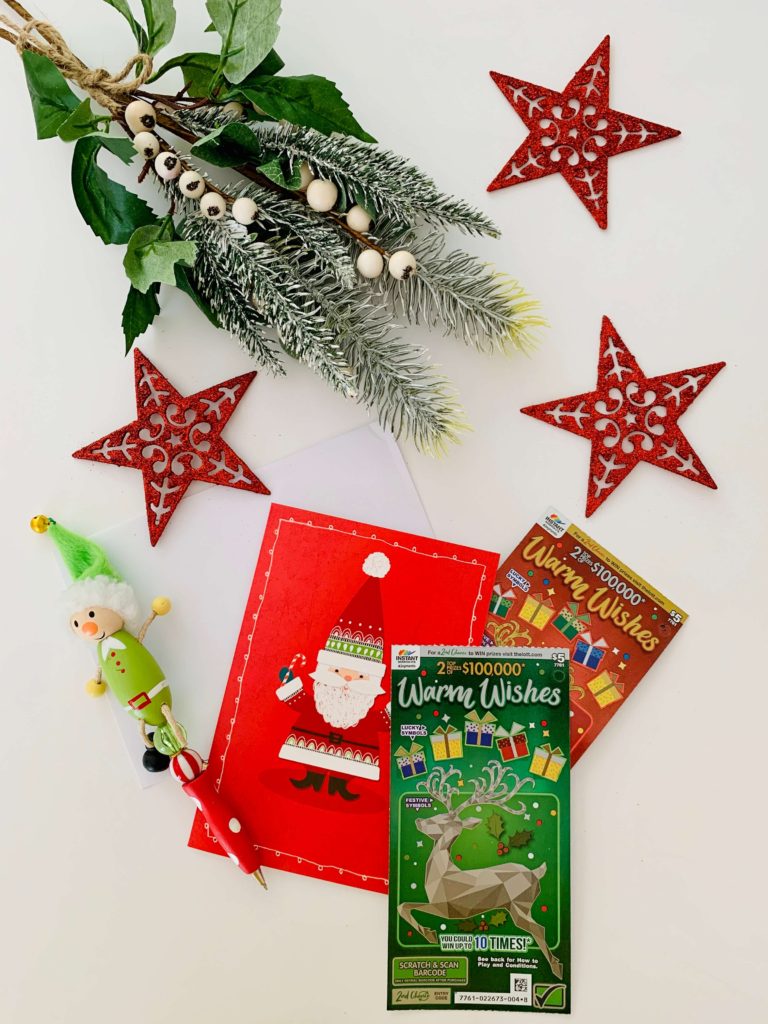 Give a money tree – Who doesn't love the thought of a money tree. Make it a reality by simply buying a small artificial tree and decorating it with a selection of $1 Santa's Helper tickets or why not swap the artificial tree for a real miniature Christmas tree, decorate with $1 Santa's Helper tickets or depending on the size of the tree perhaps include a few $2 Seas 'n' Greetings tickets.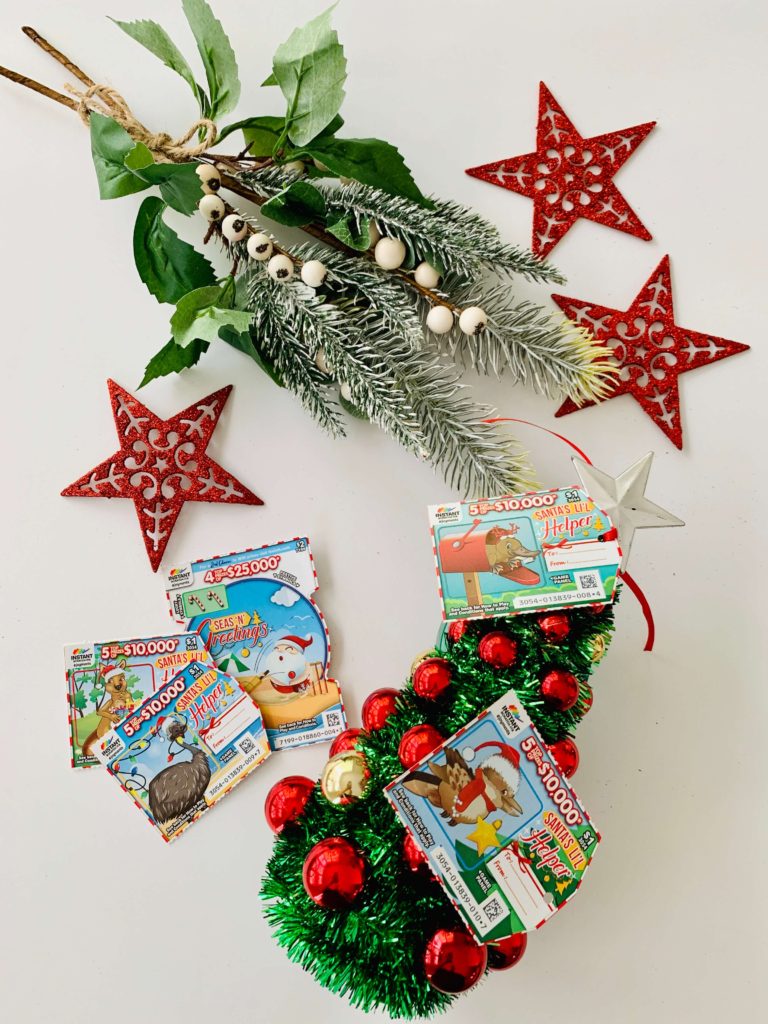 Add to your Christmas table setting – Pop a $2 Seas 'n' Greetings ticket into each napkin holder, hide it under the Christmas placement or position between plates. Imagine the surprise when people sit down to Christmas lunch and find a scratchie at their place setting. Better still, what a Christmas meal to remember if they scratch a prize!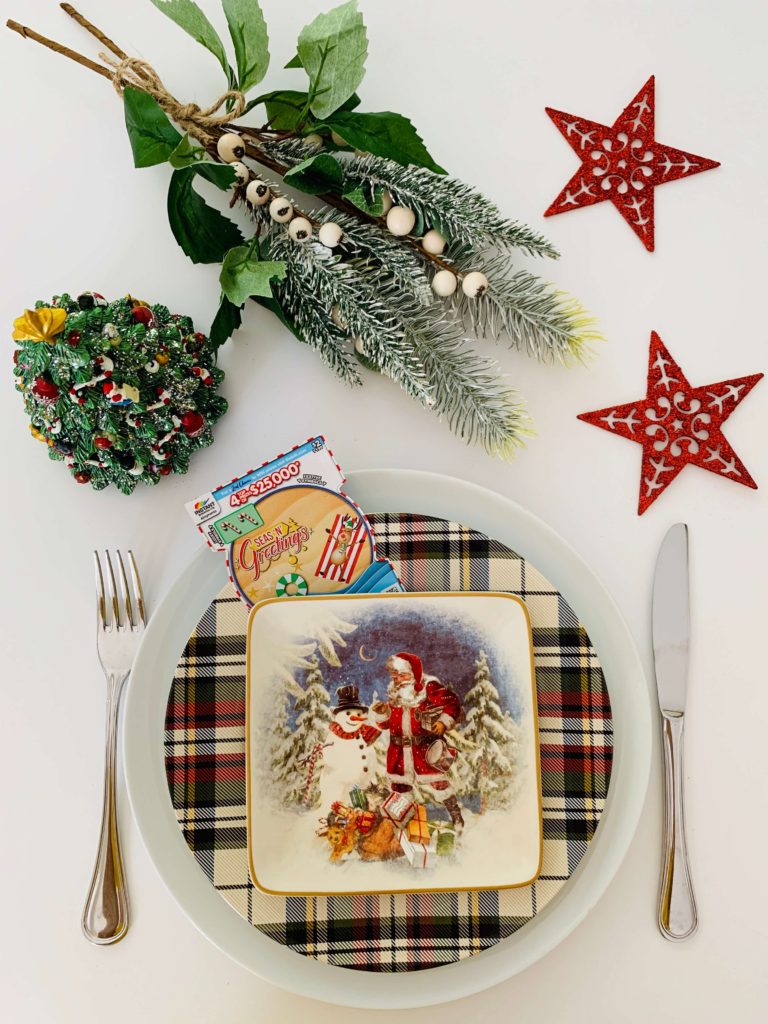 Include in your home-made Bon Bons. Every year I make Bon Bons for our Christmas table. I love personalising each Bon Bon as well as adding something special or themed. This year I can't wait to use the Aussie themed Instant Scratch-Its.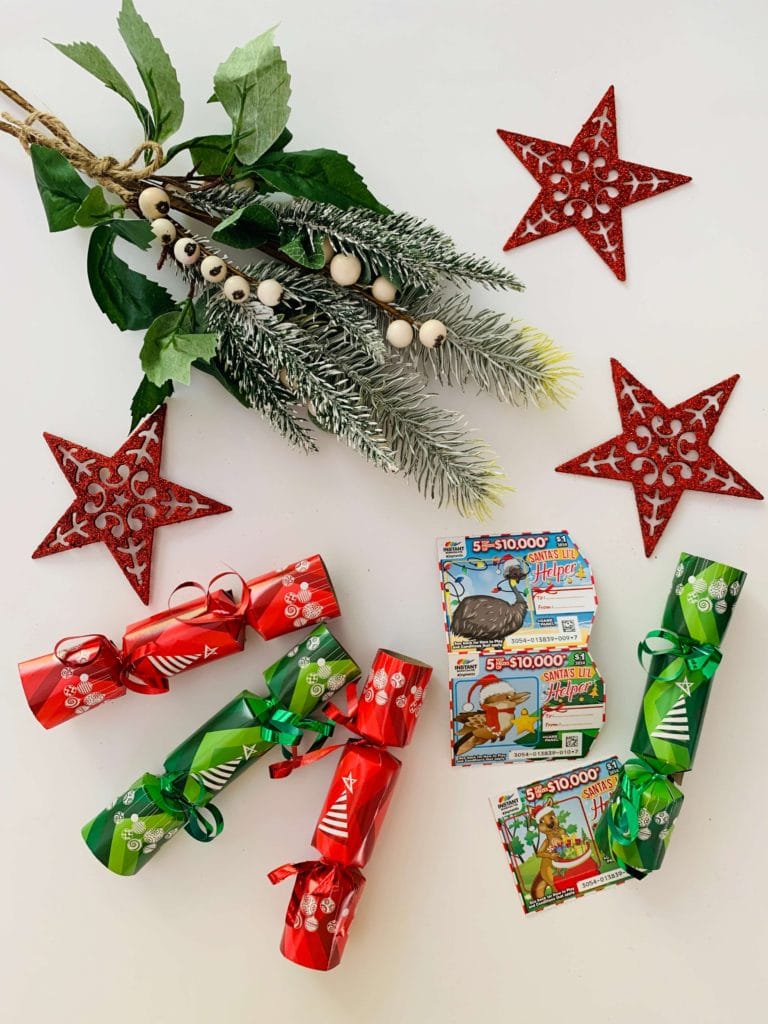 Use as a gift tag – Give a gift tag that gives the chance of winning. The Australia themed $1 Santa's Helper tickets make an easy gift tag especially with a pre punched hole so all you need to do is write on the Instant Scratch-Its and either tie or stick to your gift.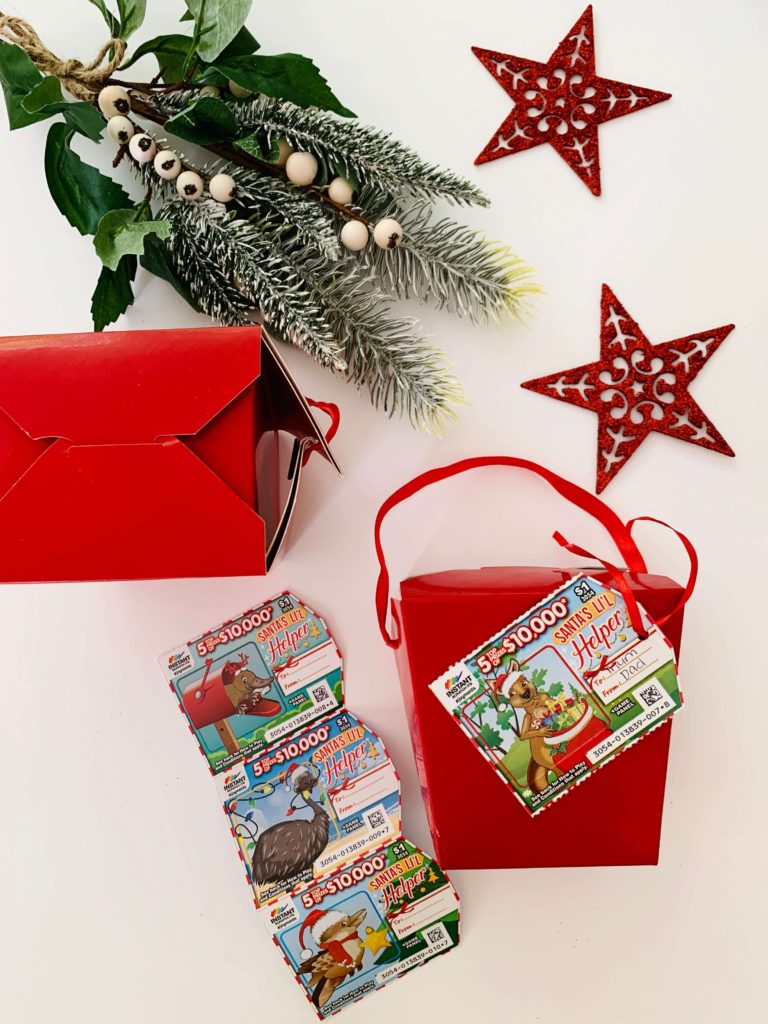 Give as a gift – If money is a thrifty this Christmas why not pop a $5 Warm Wishes ticket, or two depending on your budget, into a recycled gift box as well as some sweets, chocolates or nuts, then simply tie with a ribbon and there you have a simple and inexpensive Christmas gift and no one needs to know how much it cost to put together.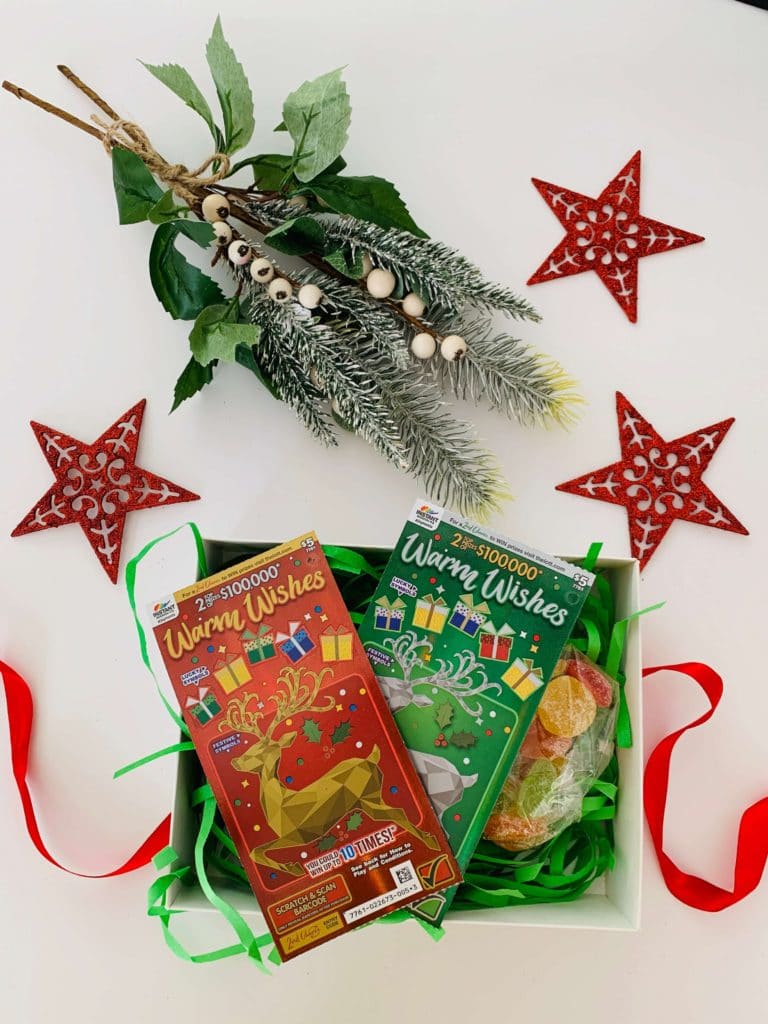 Finally be sure to leave one or two $2 Seas 'n' Greetings Instant Scratch-Its for Santa. While milk and biscuits are the traditional Santa favourites, we're pretty sure that Santa would enjoy an Instant Scratch-It this year too, he definitely deserves a few minutes to sit down and relax and perhaps win a Instant Scratch-It prize to make it a Christmas he'll never forget.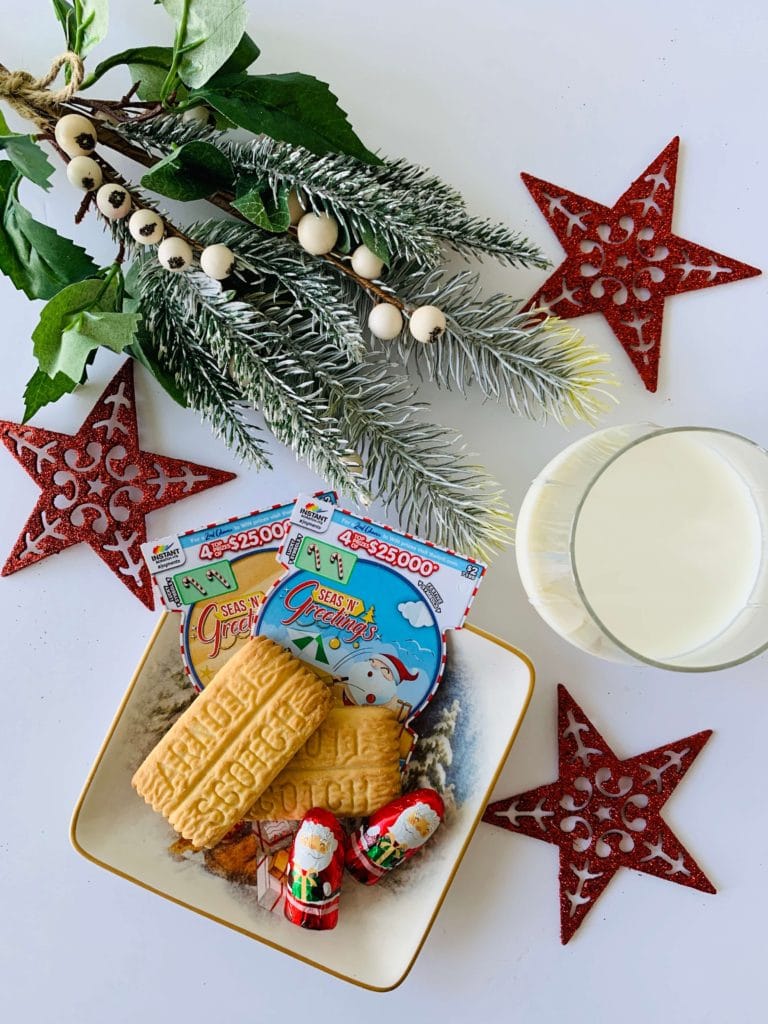 This post is in partnership with The Lott. 18+. Gamble responsibly. Gambler's Help 1800 858 858
@thelott #instantscratchits #joyments #instantscratchitspartner #christmas 
You might also be interested in …
Celebrate Christmas in Brisbane – read more here
Discover Christmas in Ipswich – read more here