This Christmas I'm endeavouring to give Brisbane experiences as Christmas gifts. With so much to see and do and experience in Brisbane at the moment especially with the number of new restaurants and venues recently opened and the range of events scheduled to take place in 2020 there is something for everyone to see, do and experience in Brisbane.
Here's my list of top Brisbane gift experiences to give this Christmas, perhaps you'll even find something special to give yourself.
FOR THE CURIOUS
Cirque du Soleil's Kurios: Cabinet of Curiosities – January 10 to February 23, Northshore, Hamilton
Cirque du Soleil returns to Brisbane in January with its most acclaimed touring show, Kurios: Cabinet of Curiosities. Kurios is a tale in which time comes to a complete stop, transporting the audience inside a fantasy world where everything is possible. In this realm, set in the latter half of the 19th century, reality is quite relative indeed as your perception of it is utterly transformed. Give a gift experience perfect this Christmas! www.cirquedusoleil.com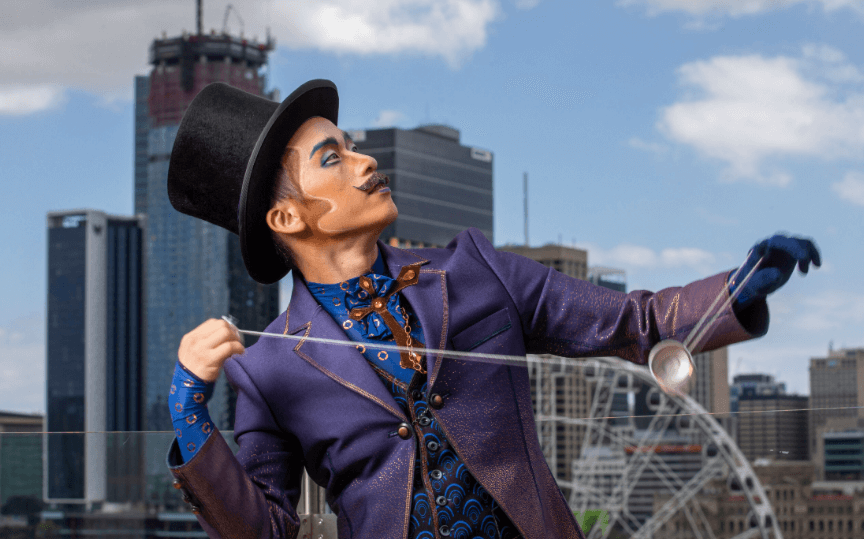 FOR THE TREND SETTER – BULLSEYE
Oche Brisbane, Constance Street, Fortitude Valley
Just recently opened Oche Brisbane is a unique venue that invites patrons to put down their phones and enjoy the moment. Oche is darts (the venue will be equipped with several electronic dartboards), drinks (one of Oche's two bars will be dedicated to showcasing a different local brew master, wine maker or distiller every month) and eats (feat. a phenomenal food offering designed so as to be enjoyable even when eaten with one free hand). Give a gift card now to be one step ahead of the trend. www.ochedart.com
FOR THE YOUNG ONES (AND THE YOUNG AT HEART)
Disney On Ice presents Dare to Dream – June 26-29, 2020, Brisbane Entertainment Centre
Disney's favourite heroines including Belle, Moana, Anna and Elsa are set to star on the ice in the action-packed extravaganza coming to the Brisbane Entertainment Centre in the June school holidays. Whilst tickets aren't on sale to the general public until February, if you sign up to become a Feld Priority customer (it's free to join) then you can grab yourself some pre-sale tickets right now! To sign up or get more info, visit www.DisneyOnIce.com.au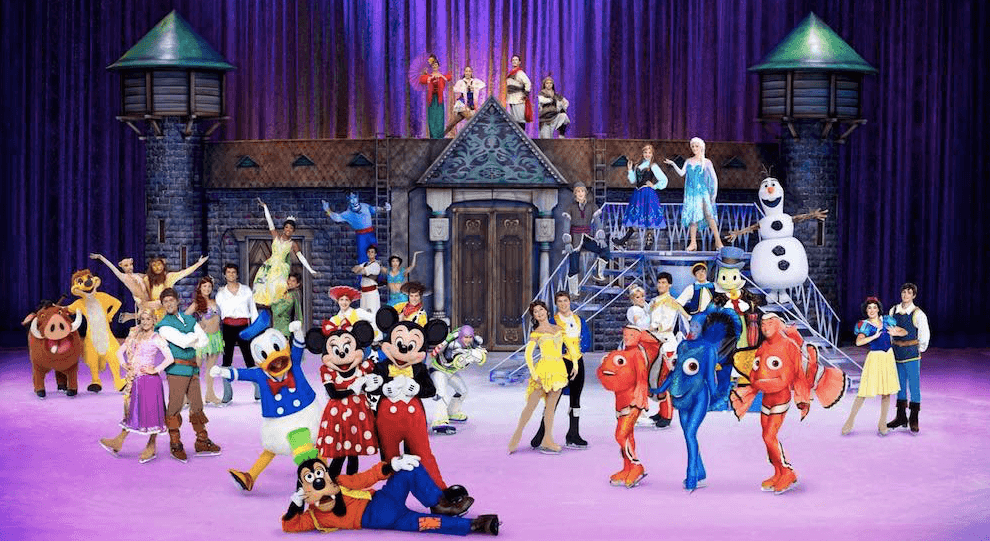 Skyzone, McGregor
With more than 100 interconnected trampolines, Sky Climb, Skyland Laser Tag, the new Enduro Warrior Course and even toddler-only areas, there are tonnes of activities for every age group and every fitness level! For more info or to purchase a gift card, visit www.skyzone.com.au
FOR THE IN-LAWS, GRANDPARENTS OR THOSE WHO JUST LOVE CLASSIC ROCK
Rolling Thunder Vietnam – Songs That Defined A Generation. March 18 & 19, QPAC Concert Hall and March 21, The Star Gold Coast
An uplifting theatrical concert that captures the pulse and drama of the Vietnam War era. Combining intimate stories, epic songs and stunning visuals, the show transports audiences to an era of political unrest, anti-war protest and a generation on the brink of revolution. The show includes some of the most loved songs ever written including Fortunate Son, The Letter, Magic Carpet Ride, Help Me Make it Through the Night, Born to Be Wild and Bridge Over Troubled Water.  Tickets for Brisbane shows through www.qpac.com.au and for Gold Coast show through www.ticketek.com.au
FOR THE BEST FRIEND
QSO presents, Star Wars: Return of the Jedi – February 15, Brisbane Convention and Exhibition Centre
Experience 1983's spectacular Return of the Jedi on the big screen, with John WIlliams' iconic soundtrack played live by Queensland Symphony Orchestra. It's the ultimate gift for any Star Wars fan, young or old.www.qso.com.au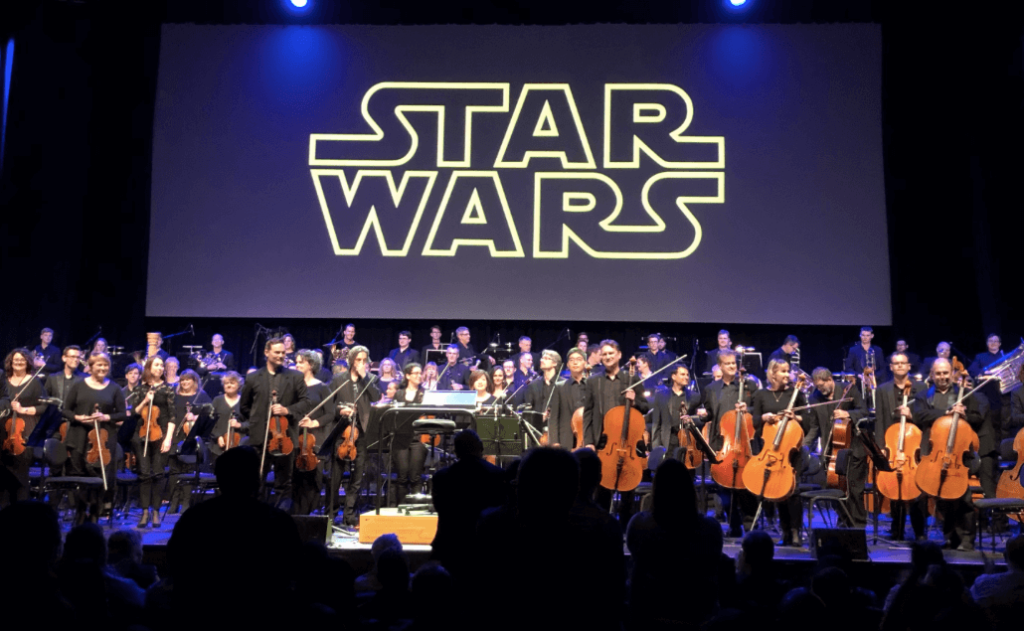 Ben Folds: The Symphonic Tour – March 11 & 12, Concert Hall, QPAC
Renowned American singer-songwriter Ben Folds will join the Queensland Symphony Orchestra in March performing his best-known works including Brick, Underground and Song for the Dumped. Tickets and info through www.qso.com.au
FOR THE PERSON WHO HAS EVERYTHING
Dedicate a Chair, Bille Brown Theatre, Queensland Theatre
The Queensland Theatre 'Dedicate a Chair' program is the opportunity for your theatre-loving friend or family-member to leave a lasting legacy in Brisbane's newest theatre by making a personalised dedication on one or more chairs in the new Bille Brown Theatre. Not only will they have their name or message on a chair, you will have provided much appreciated support for the work Queensland Theatre does both on and off the stage. Details at www.queenslandtheatre.com.au
FOR THE DRAMA LOVER
Queensland Theatre Subscription or Gift Voucher
2020 marks the 50th season for Queensland Theatre and next year's program showcases a spectacular smorgasbord of talent from Queensland and around Australia, from master playwright, David Williamson's, acclaimed play Emerald City starring Australian acting royalty Nadine Garner and Rhys Muldoon through to the world premiere stage version of Trent Dalton's wildly successful novel Boy Swallows Universe. Three, five, six or eight-play subscriptions are available for purchase now or if you can't decide which tickets to buy, a gift voucher is a great option! Details at  www.queenslandtheatre.com.au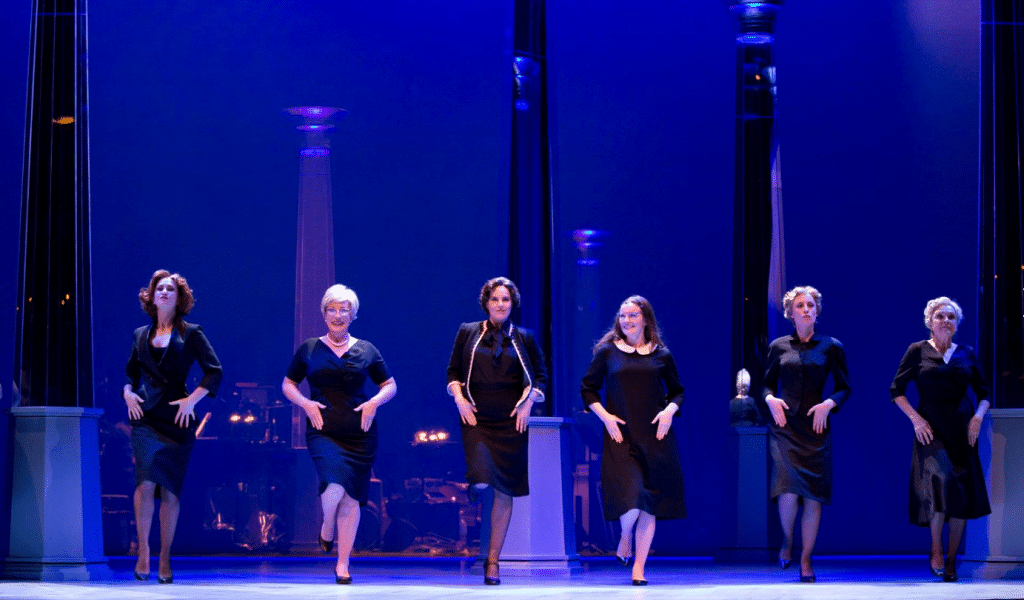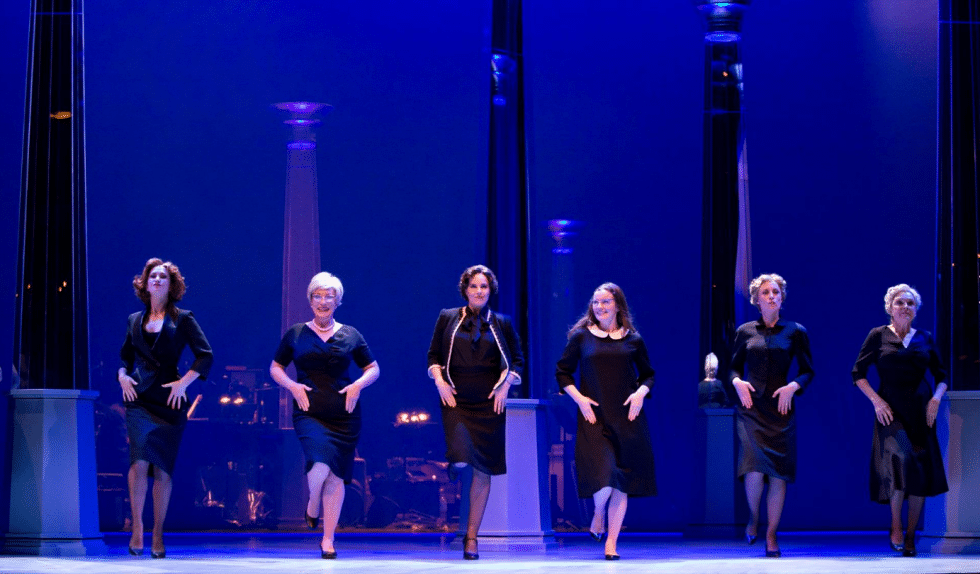 FOR THE CLASSICAL MUSIC LOVER
Queensland Symphony Orchestra Subscription
World premieres, diversity and Beethoven's Birthday are some of the themes of Queensland Symphony Orchestra's 2020 program. Featuring star soloists, Ray Chen (violin), Amy Dickson (saxophone), Emma Pearson (soprano) as well as easily accessible special events like Cinematic and Opera Gala and with a range of packages to pick from (single through to ten concert packages) you will find the right gift for almost anyone!www.qso.com.au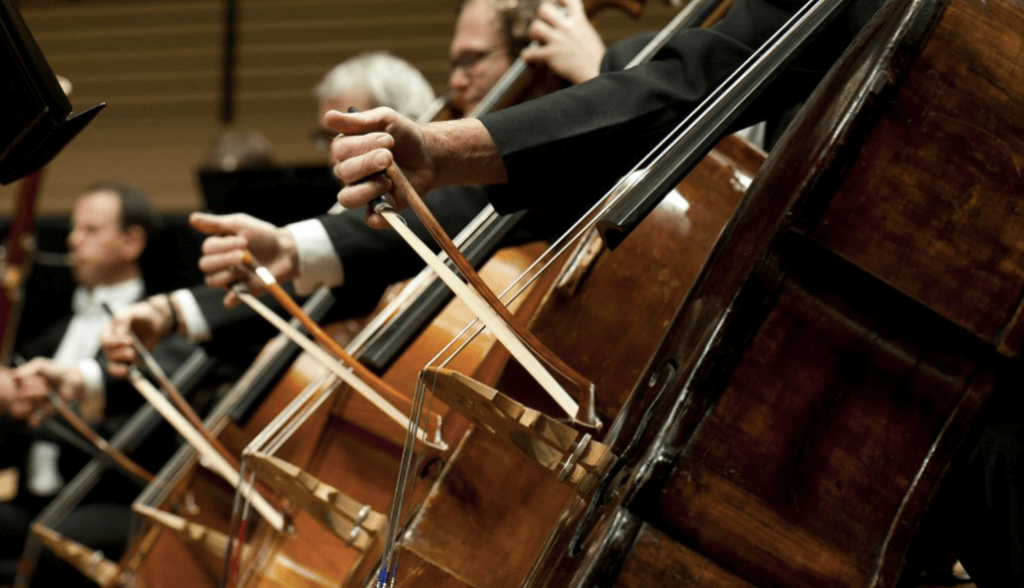 Australian Festival of Chamber Music – July 31 to August 9, Townsville
The Australian Festival of Chamber Music is a bucket list event for every classical music lover and with 2020 marking the Festival's 30th Anniversary more musicians than ever before will perform including British superstar cellist Sheku Kanneh-Mason, who played at the wedding of Meghan and Harry. Tickets for AFCM Friends are on sale December 2 with GP tickets on sale February 26 so sign up now to get in before Christmas!www.afcm.com.au
FOR THE FOODIE
Bacchus, Rydges South Bank
Located above the hustle and bustle of South Bank, Bacchus is a fine dining oasis led by acclaimed chef Massimo Speroni. Famous for its decadent High Teas and Seasonal Degustation experiences, Bacchus also serves up a full breakfast buffet and an ever-changing a la carte dining menu, all of which are wonderful Christmas gift ideas for the foodie in your life. Menu and gift cards at www.bacchussouthbank.com.au
Beaux Rumble, Ada Lane, James Street, Fortitude Valley
Take design inspiration from New York's Grand Central Station, add homage to leading local potters from the turn of the 19th century, factor in one of the hottest dining destinations in Brisbane and welcome an internationally acclaimed Michelin-starred chef, who is also fiercely Australian, and the result is Beaux Rumble, see my blog post here. Give a gift card to one of Brisbane's hottest new restaurants www.beauxrumble.com.au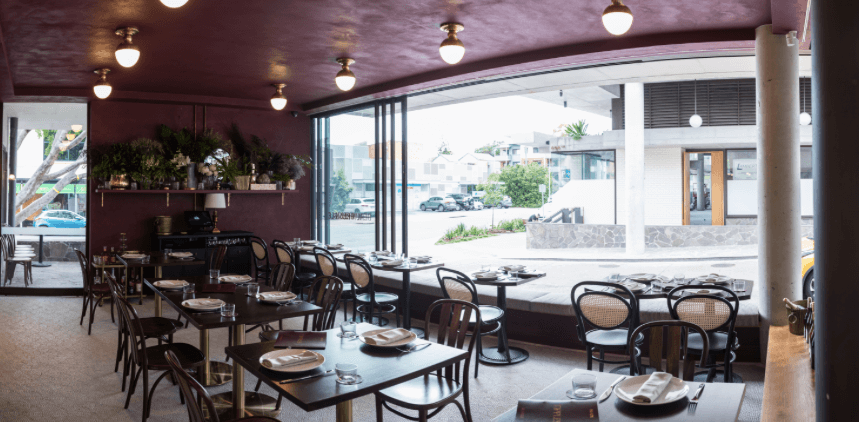 Pony Dining, Eagle Street Pier, Brisbane
Widely regarded as the pioneers of the wood fire grill, Pony Dining offers an honest flavour driven menu by Chef Chris Mann, showcasing Australian produce and a carefully crafted boutique selection of wines with a cheeky cocktail list. At the heart of the kitchen is a signature Argentinean wood fire grill and a contemporary modern Australian menu featuring the finest cuts of meat, freshest seafood and an array of shared and larger plates. With one of the greatest views in all of Brisbane, a night out at Pony would be an unforgettable gift. www.ponydiningbrisbane.com
FOR THE FUN LOVER
Holey Moley Golf Club (Fortitude Valley, Sunshine Coast, Gold Coast and now in the Wintergarden)
It's mini-golf, but not as you know it! Ridiculous Holes like True Blue Green (tribute to Steve Irwin) and Vincent Van Golf (where you putt through a replica of the artist's bedroom) combined with quirky cocktails and delish share plates make this one gift card that won't be forgotten. Read all about Holey Money Wintergarden here. For gift cards visit www.holeymoley.com.au/gift-card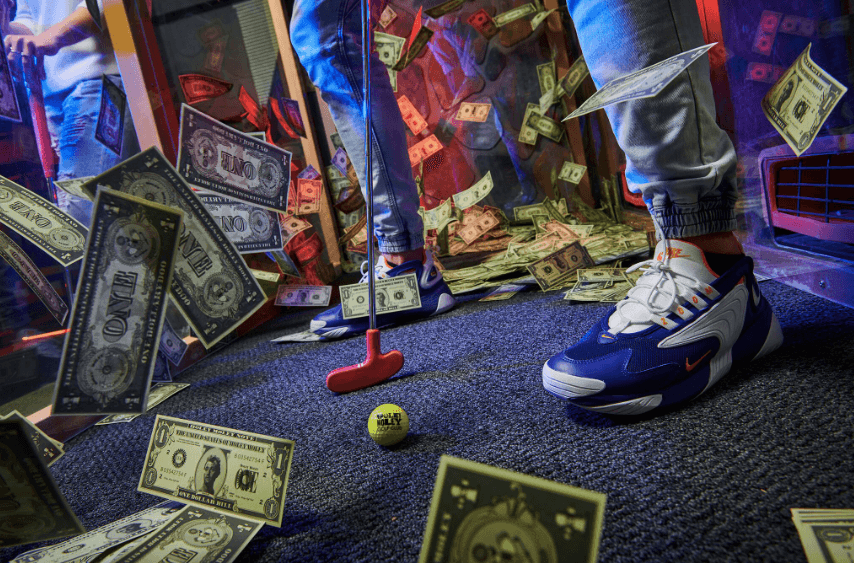 Lucky & Sons (Fortitude Valley)
An arcade bar unlike any other. Try your luck on timeless ticket prize tests, take on your mates at Mario Kart or defeat waves of aliens in Space Invaders all whilst chowing down on stone baked pizzas and keeping hydrated sipping on bubble cups. Gift cards at www.luckyandsons.com.au
Archie Brothers Cirque Electriq (Toombul)
The newest member of the Funlab family, Archie Brother Cirque Electriq opens on November 14 and is a circus-themed arcade bar home to home to dodgem cars, a bowling alley, interactive 3D theatres and virtual reality games. With over-the-top American diner grub and ridiculously delicious cocktail shakes (topped with ice creams, whipped cream, popcorn and candy kebabs), there are so many bells and whistles you won't know where to start! Info and gift cards at www.archiebrothers.com.au
You might also be interested in ….
Where to celebrate Christmas in Brisbane – read more here
How to be an Instant Santa with Instant Scratch-Its – read more here