Nestled in the leafy surrounds of St Lucia, lies the picturesque Garden Golf Putt Putt course at St Lucia Golf Links. If you enjoy playing putt putt with the kids or family and friends like I do, then you're going to love playing at Brisbane's newest putt putt course.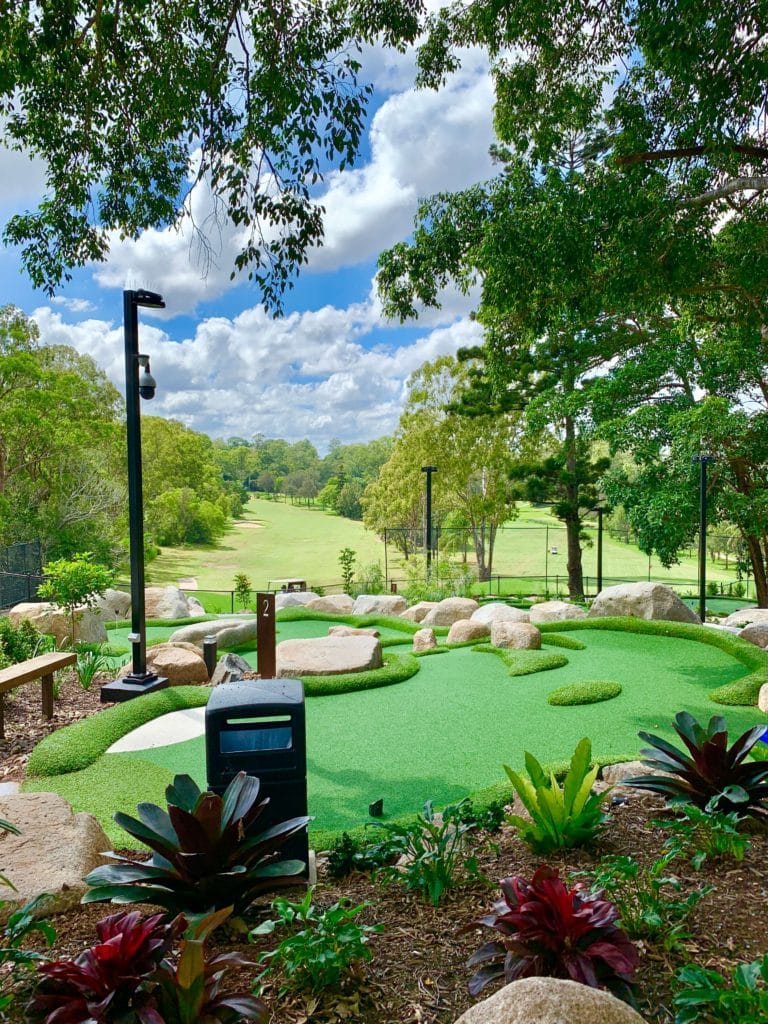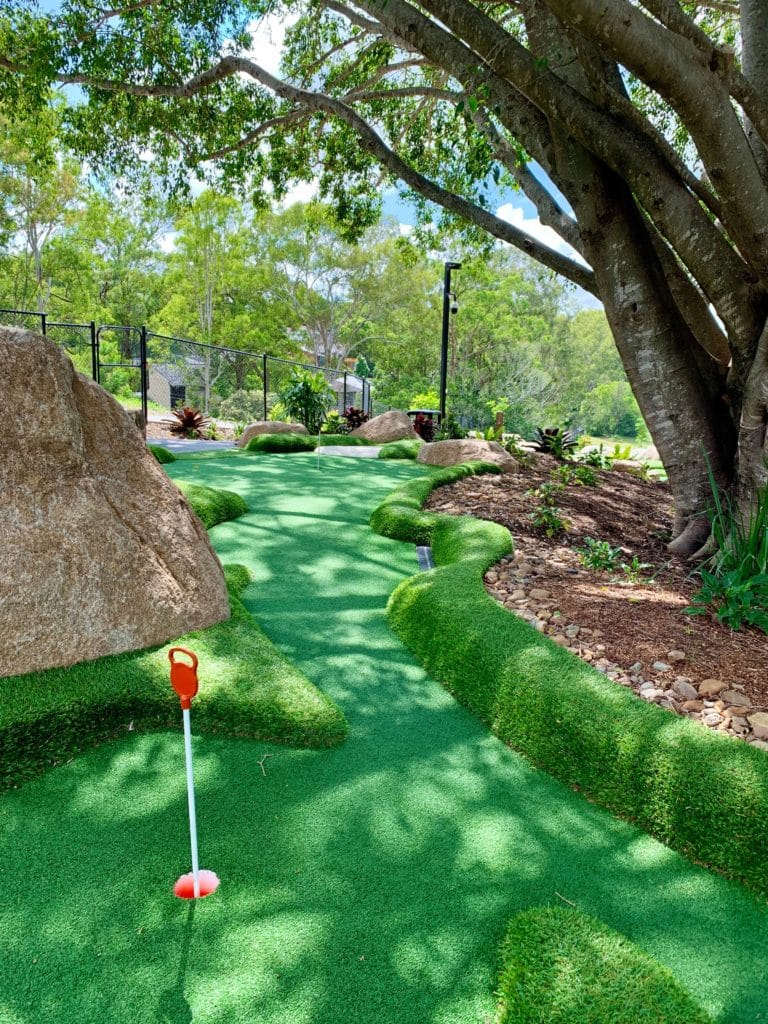 Situated in Brisbane's western suburbs, St Lucia Golf Links Garden Golf Putt Putt has been designed around the lush foliage and natural landscape of the site, where every green enjoys beautiful views, cool breezes and plenty of natural shade from the magnificent Mango, Eucalyptus and Fig trees.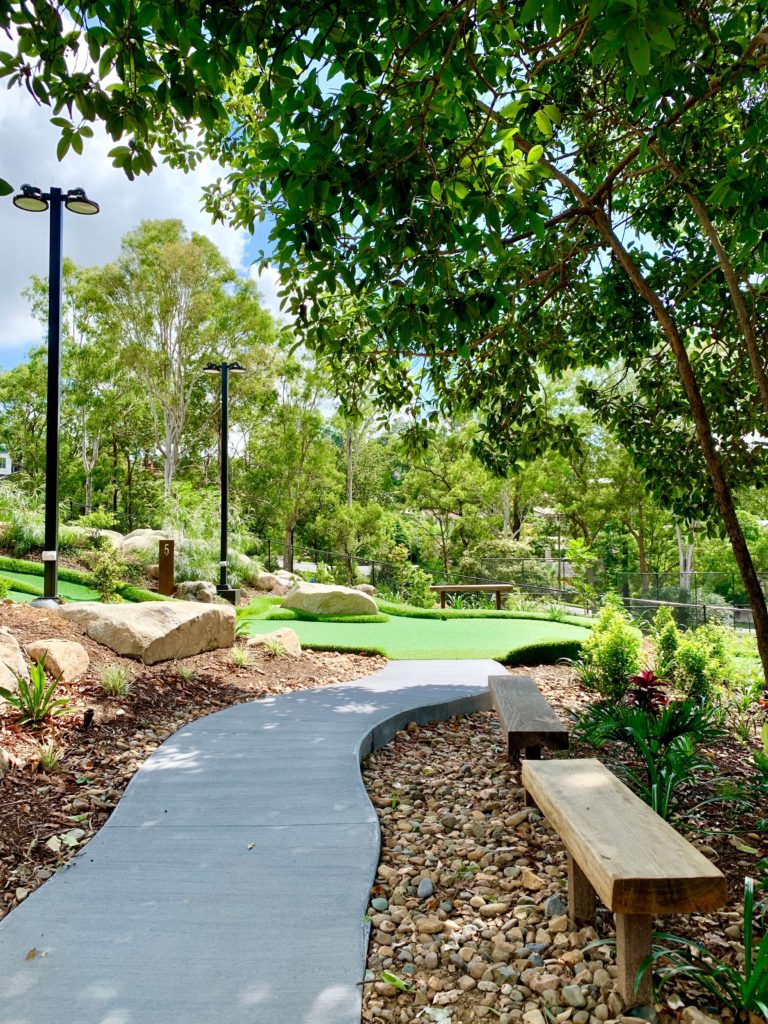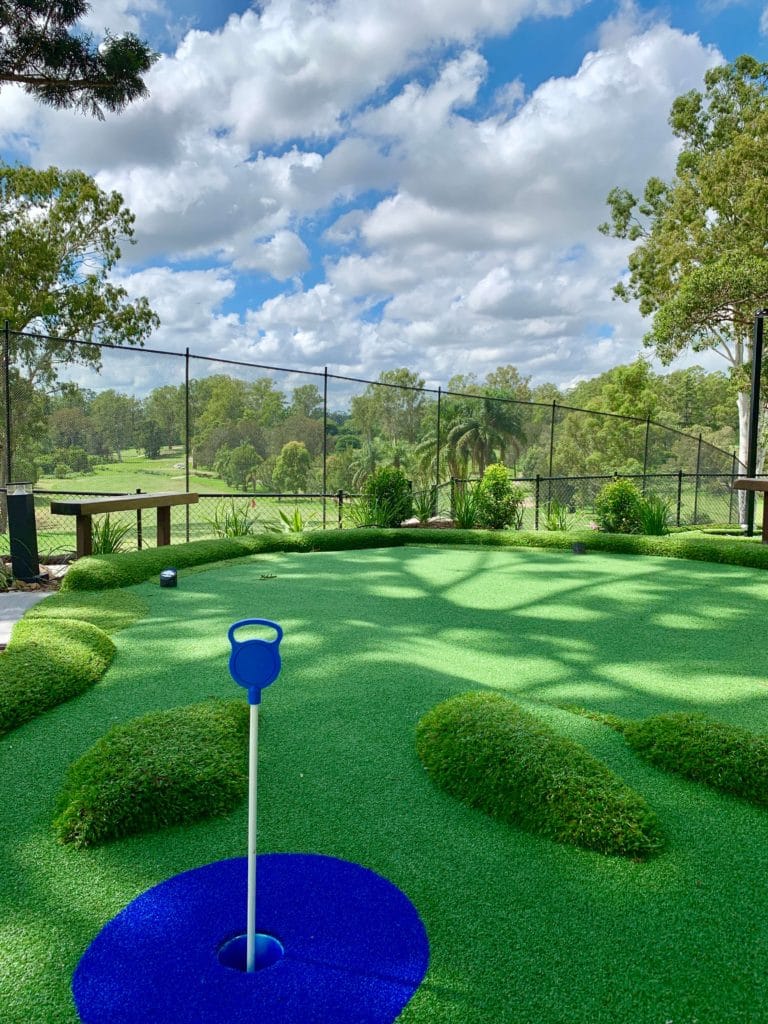 Put your skills to the test on the 12 fun and challenging obstacles including bridges, ricochet walls, mountainous rocks and tricky obstacles, such as four swinging poles on one green! Best of all each green has a dedicated kids hole for the little ones while adults can choose their level of difficulty from Rookie (Beginner), Player (Intermediate) and Pro (Advanced) holes. Garden Golf Putt Putt is also disability friendly and there are plenty of rest spots dotted throughout the course.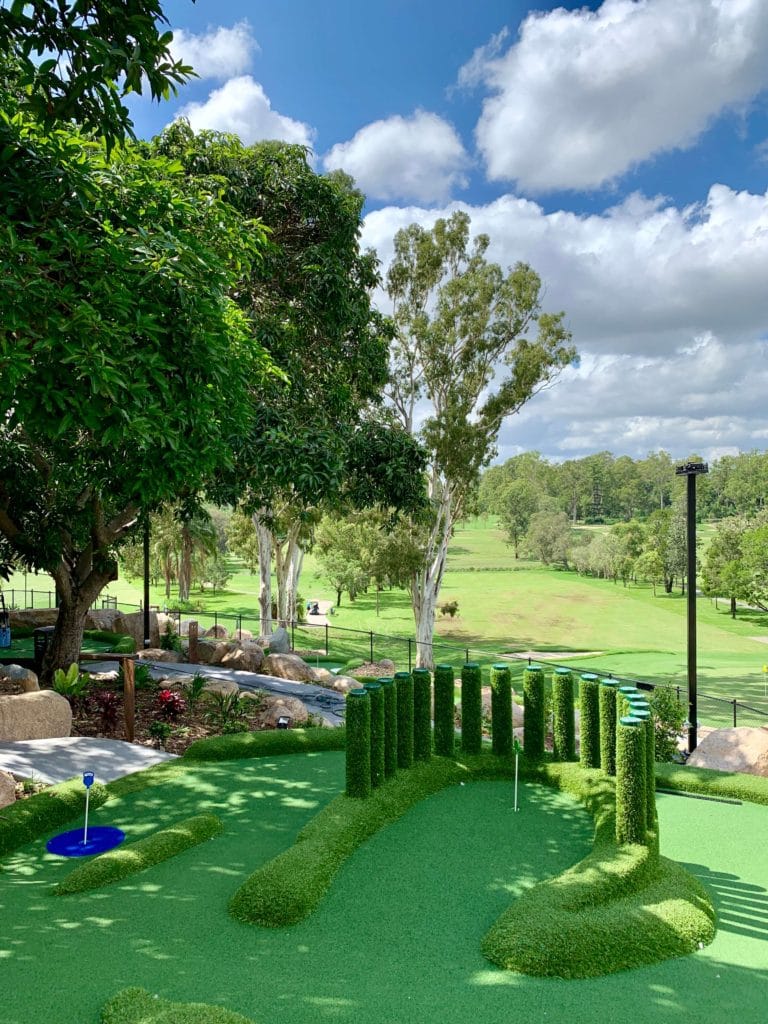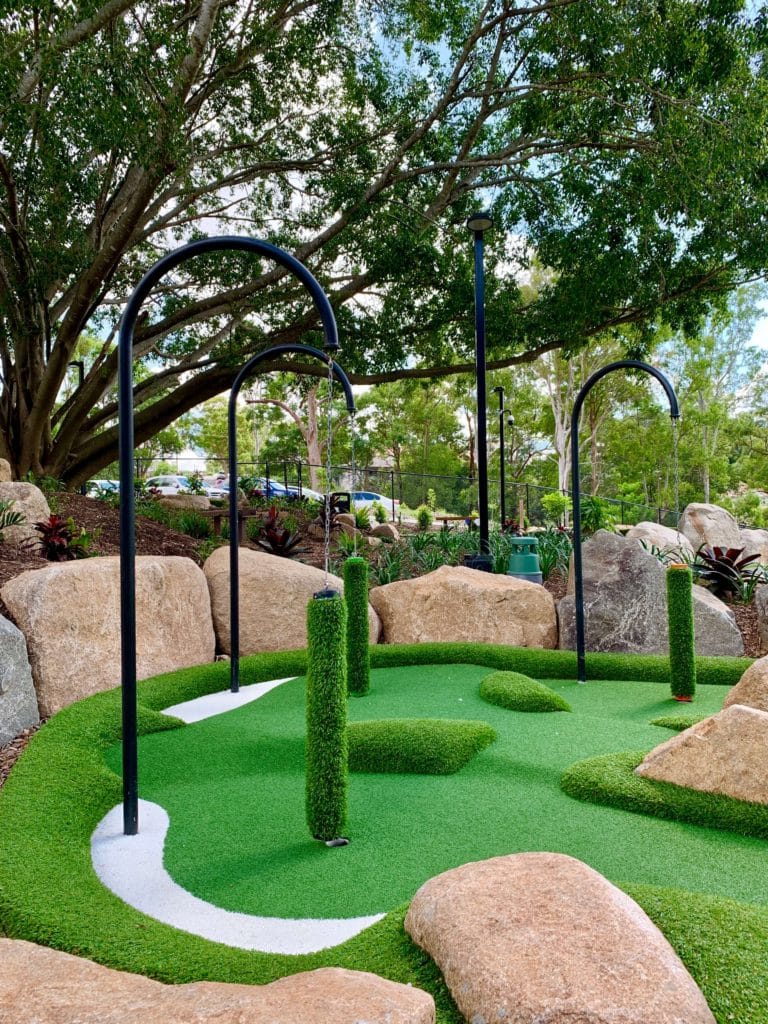 What I love about Garden Golf Putt Putt is that you never have to queue or wait in line and that no bookings are required to play. All you need to do is simply turn up, register at The Golf Shop, pick up your clubs and balls and head to the course. With the added benefit of being open till 9pm Sunday to Thursday and 10pm Friday and Saturday you can play when the sun sets and while the stars are twinkling with full night-time lighting – perfect for those special occasion celebrations with family or get togethers with friends.
Garden Golf Putt Putt is fully licensed and invites players to take their drinks on the course, which is a great way to stay hydrated during the steamy Brisbane months. After your game (or before) relax and enjoy a bite to eat in the newly constructed Pavilion which is serviced by the hundred acre bar kitchen. Enjoy one of the best pizzas in Brisbane while the little ones can pick their favourites from the dedicated kids menu. Complete your meal with a glass of wine, a cocktail, boutique beer or cold pressed juice and you have all the ingredients for a relaxing, casual get together in the alfresco surrounds of the Garden Pavilion.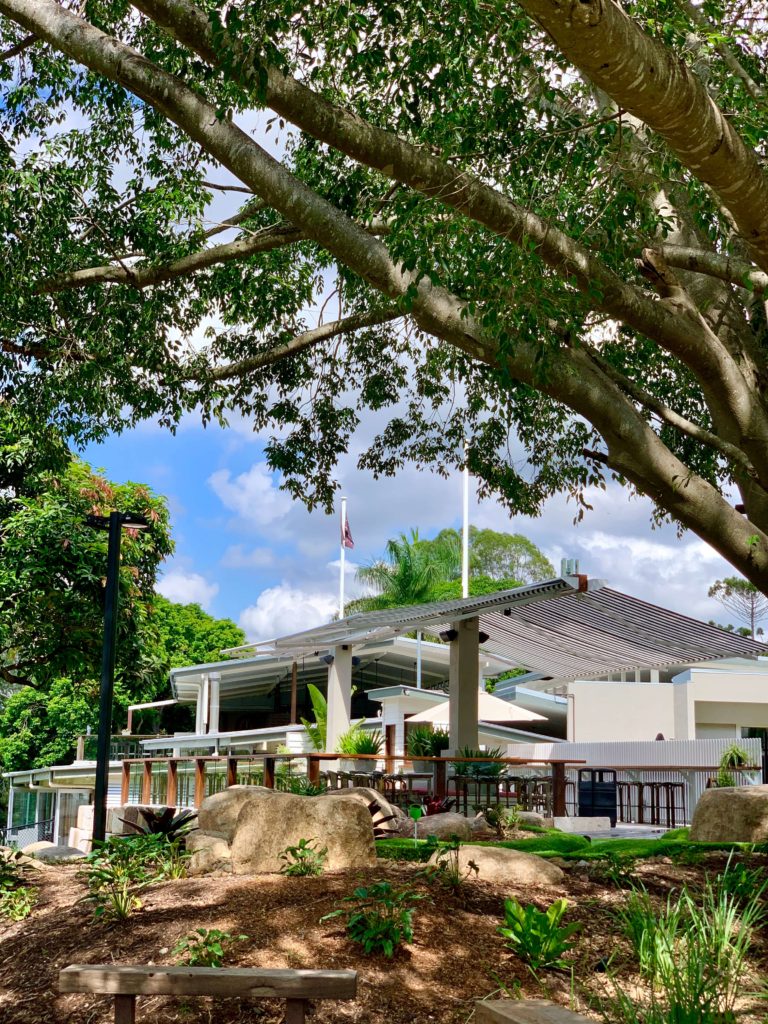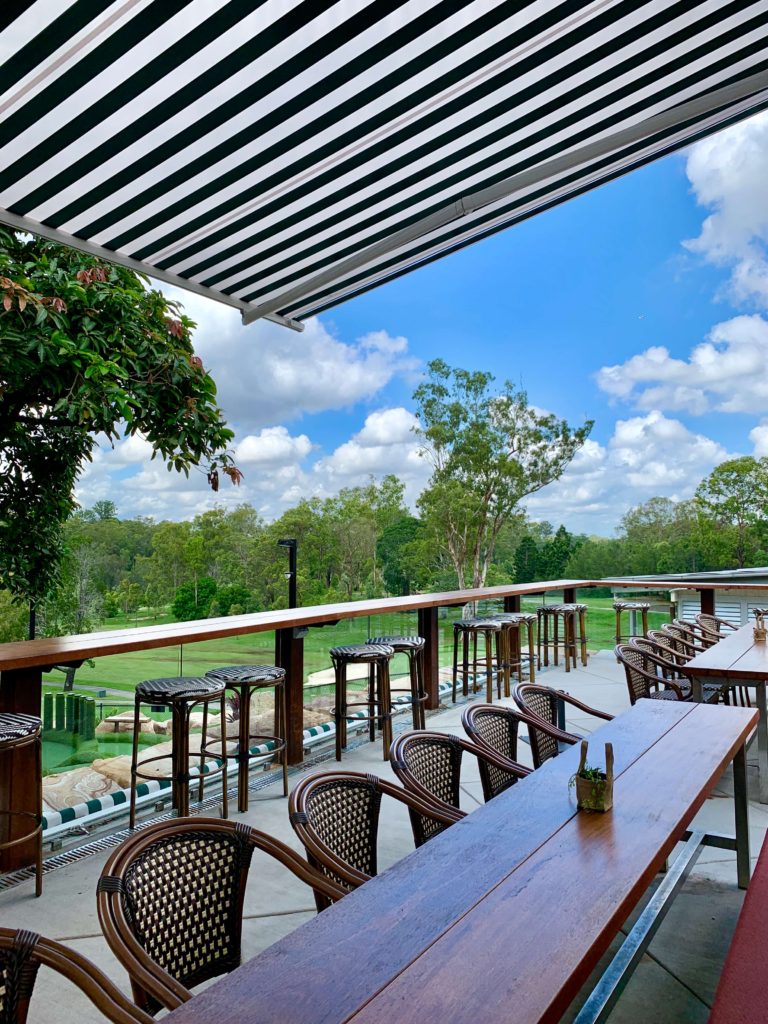 With over 200 complimentary cark parks on-site and 7kms from the CBD Garden Golf Putt Putt is easily accessible.
Garden Golf Putt Putt
Where – St Lucia Golf Links, Carawa Street, St Lucia
Open – 7 days (Sunday to Thursday 7am to 9pm) AND (Friday to Saturday 7am to 10pm) Note – last tee-off 1 hour prior
Website – www.hillstonestlucia.com.au
You might also be interested in …
The bunnies are coming to Brisbane – read more here
Autumn cocktails worth driving to Ipswich to try – read more here