As I continue to celebrate all things Spring this month, I welcome you to Francesca's Flowers, situated on Given Terrace at Paddington. Located in a beautiful Queensland cottage it is always delightful to visit this florist, gift shop, tea room and workshop venue. Come with me as I step inside the world of Francesca's Flowers.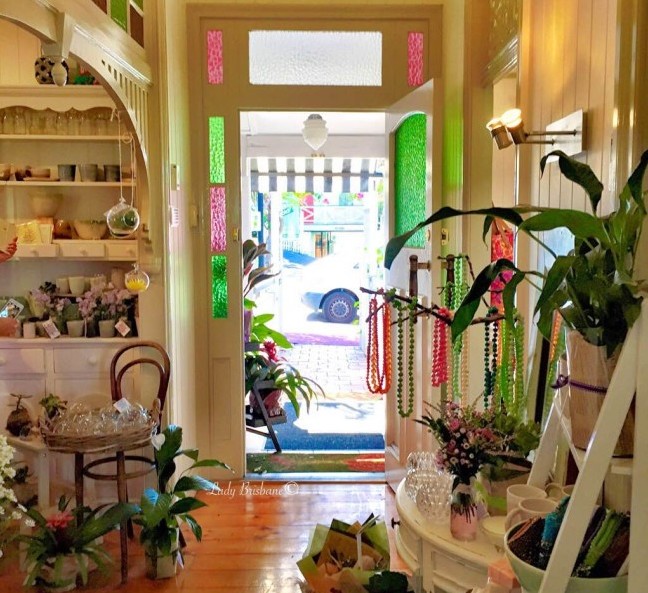 When I visited recently the scent of the blooms that greeted me was wonderful and a beautiful reminder of the joy of the season of Spring.
Francesca's Flowers is the haven of Francesca Petherbridge, whose passion and desire is to create a place of peace and beauty where people can enjoy the world of floristry, all while sipping a cup of tea!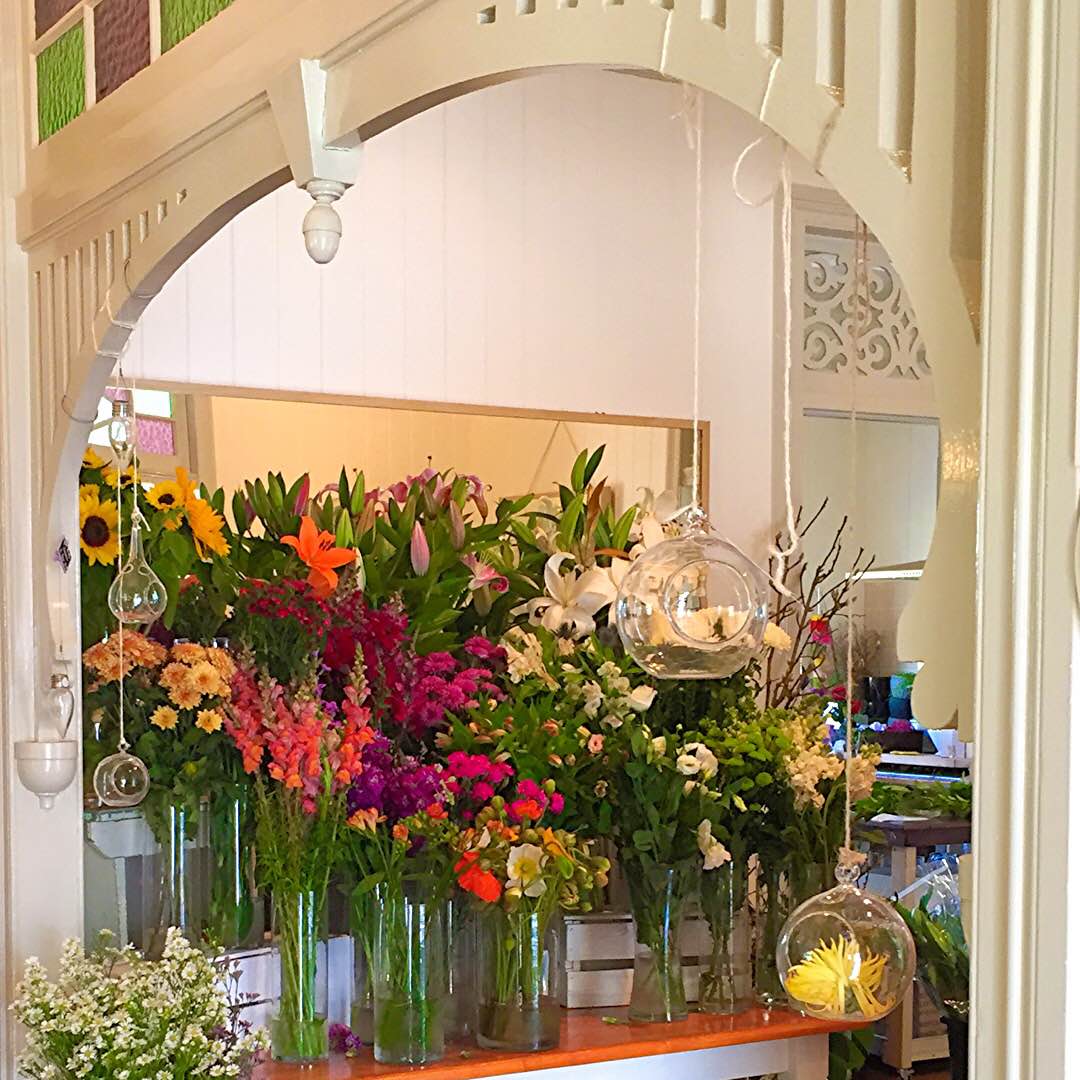 Not only does Francesca weave her magic with flowers, the shop also sells jewellery, a selection of gifts, tea, coffee and cake and offers floristry workshops. If you would like to try your hand at floristry Francesca offers workshops where no experience is required. Small group classes are held in the shop's private workroom and all flowers and materials are included in the cost of the class. Upcoming workshops include Kokedama, vintage posies, beautiful bouquets and Christmas table centres.
The fantastic combination of flowers, cake and freshly ground coffee whisks you away to a happy place at Francesca's Flowers. The tea room is a wonderful place to relax and to take the time to smell the flowers, drink tea (or coffee) and eat divine cake or the verandah is the perfect spot to sit back and watch the world pass by.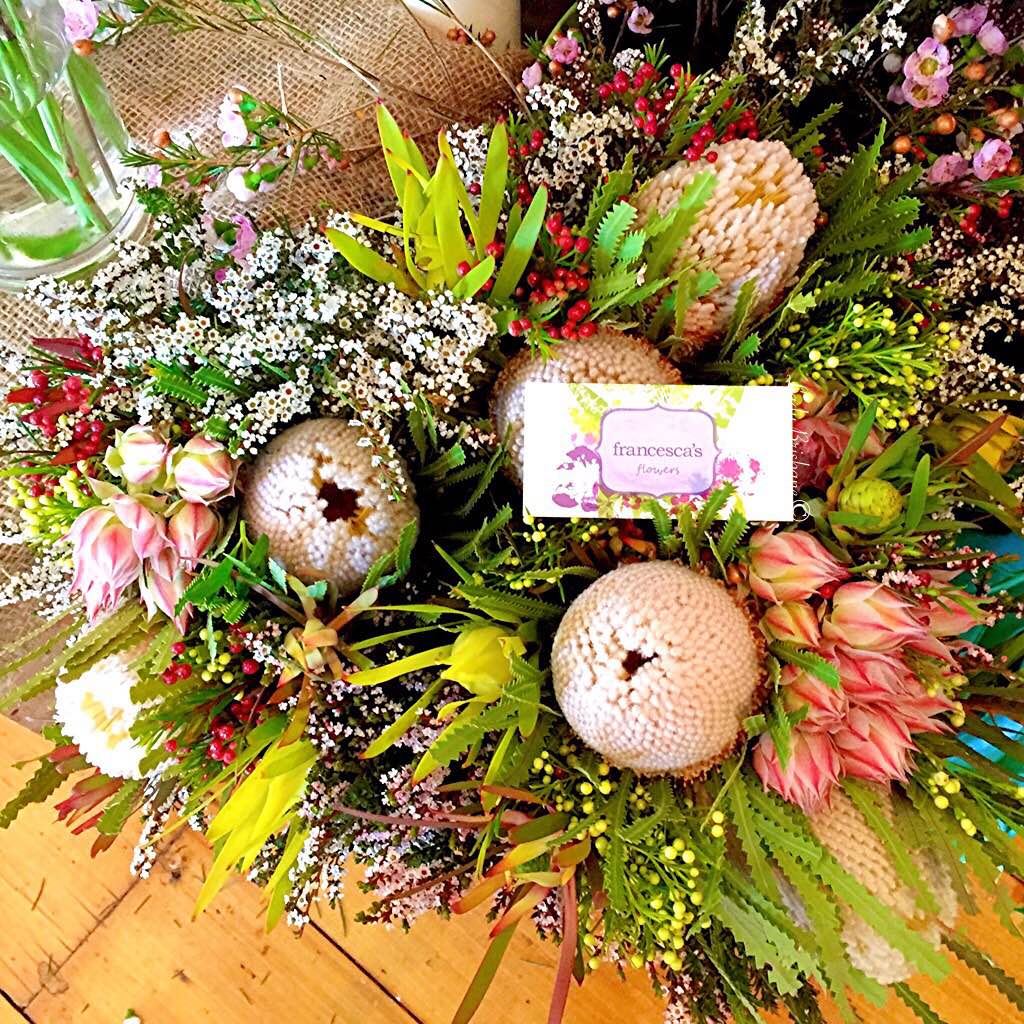 The next time you are in Paddington drop by Francesca's Flowers and tell her Lady Brisbane recommended you stop by for a look, smell and coffee and cake. Enjoy.
Francesca Flowers are located at 46 Latrobe Terrace, Paddington and open Monday to Saturday. See the website for further details www.francescasflowers.com.au