One quiet Sunday morning in early January, my running friend, Chopstick Chronicles, and I decided that a post run coffee was in order. I had often driven past an interesting looking café with red doors at Tenneriffe but there was never anywhere to park and so was always unable to visit, but this Sunday morning was different and the world beyond the red doors was able to be entered.
The red doors that I am referring to belong to the world of Dello Mano, a family business created and launched in Brisbane in 2006 by Deborah and Bien Peralta specialising in luxurious, artisian chocolate brownies.
What started out as a dream, developed into a business plan whilst holidaying in Italy, turned into a small stall at Jan Powers Farmers Markets at New Farm has evolved into a business, café and world wide exporter. If you don't believe me then just ask the long list of celebrities, politicians, dignitaries and VIP's worldwide who are fans of these delicious, premium hand made chocolate brownies.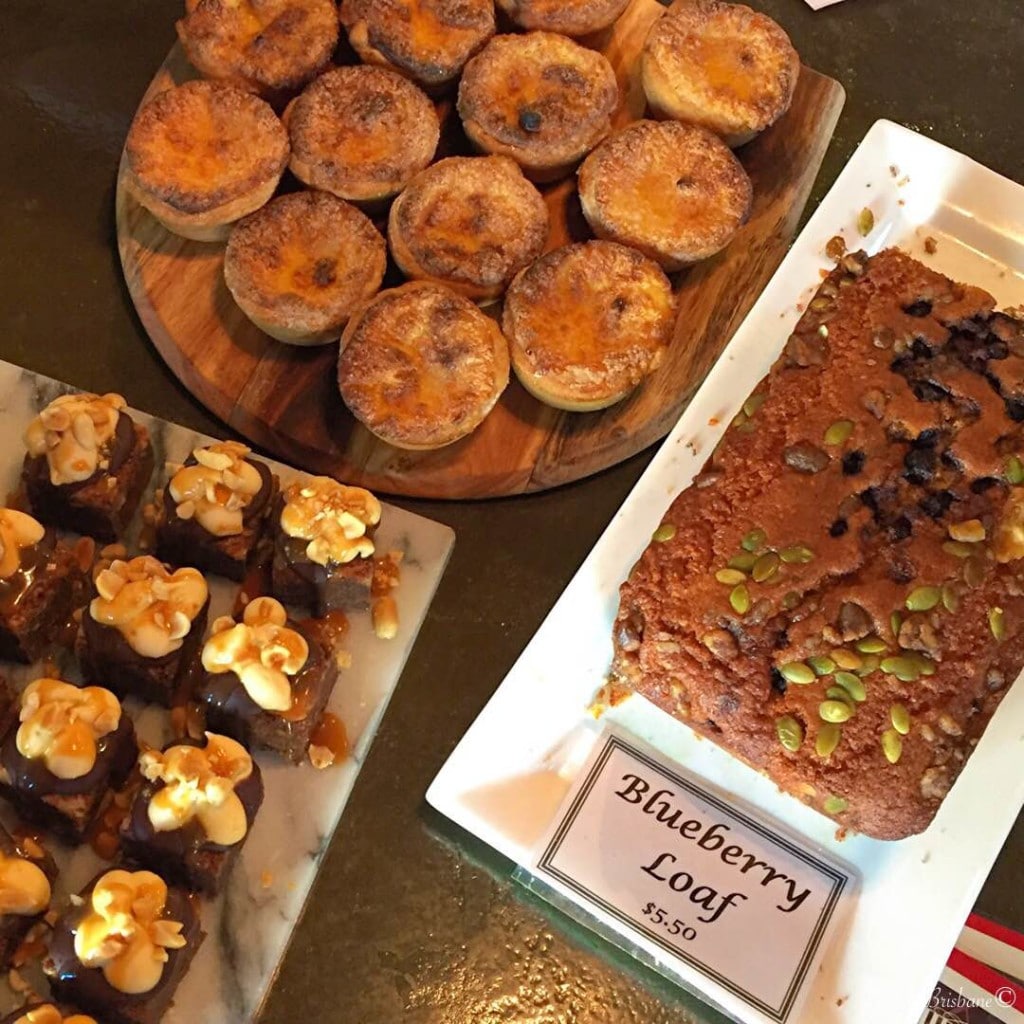 Deborah and Bien pride themselves on using real recipes that contain only the best ingredients to handmake their brownies. Ingredients such as free range farm fresh eggs, real butter, honey delivered direct from local bee hives and Belgian chocolate. No preservative or pre mixes are used and baking is done in small batches. While their processes take time they have a beautiful belief that they are protecting the tradition of real chefs and cooks who also believe in the processes of using real recipes and time honoured methods thereby creating an artisinal product.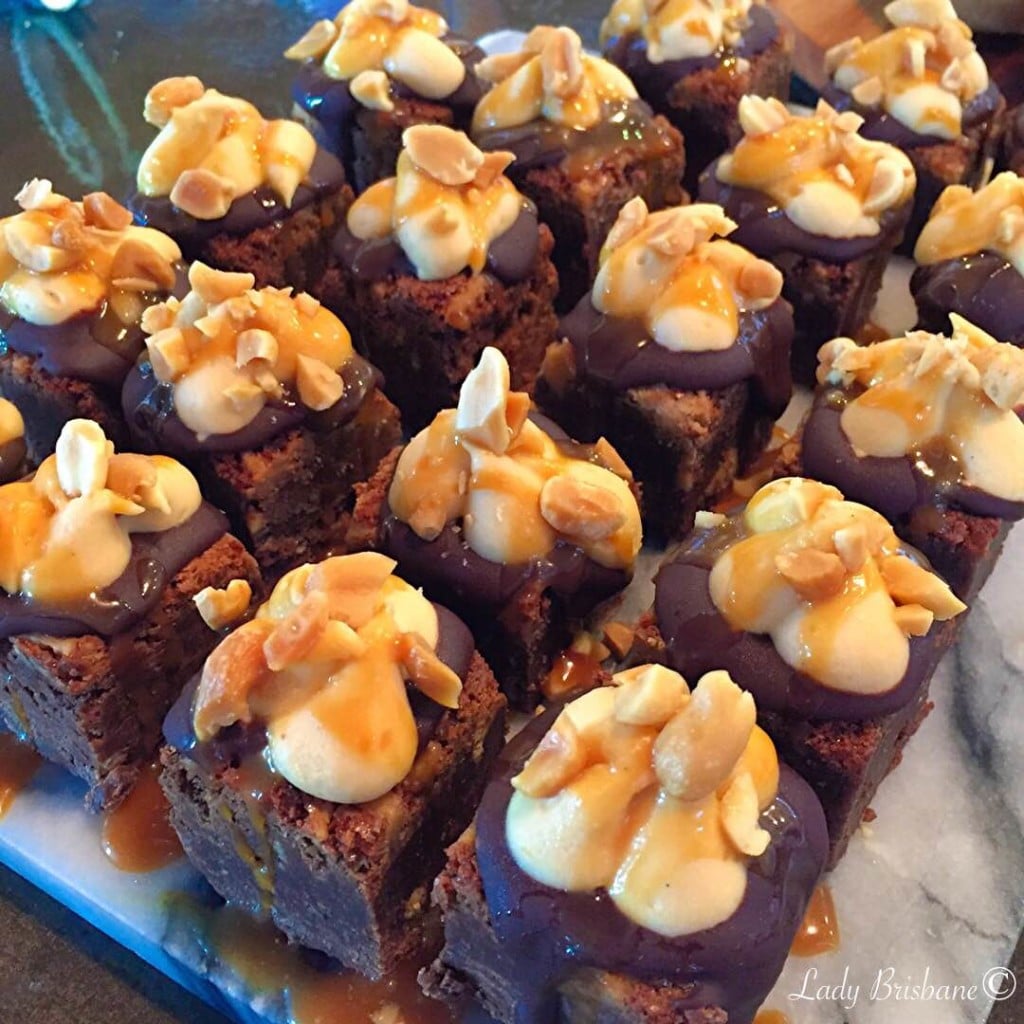 Once you step inside the red doors of Dello Mano you feel that you have been transported to a little café tucked away in an Italian town. The warm and inviting European inspired interior is filled with a collection of eclectic pieces of furniture and art. When we visited we were warmly greeted by Chloe, a lady with a great passion for her work, and ordered coffee and shared a piece of Blueberry loaf which was absolutely delicious. Accompanying our coffee, placed on our spoon, was a tiny slice of heaven also known as the Dello Mano peanut butter brownie. The tiny slice of heaven tasted moist and magical, delicious and devine and obviously a sample wasn't enough and we each bought some to take some to share with our families.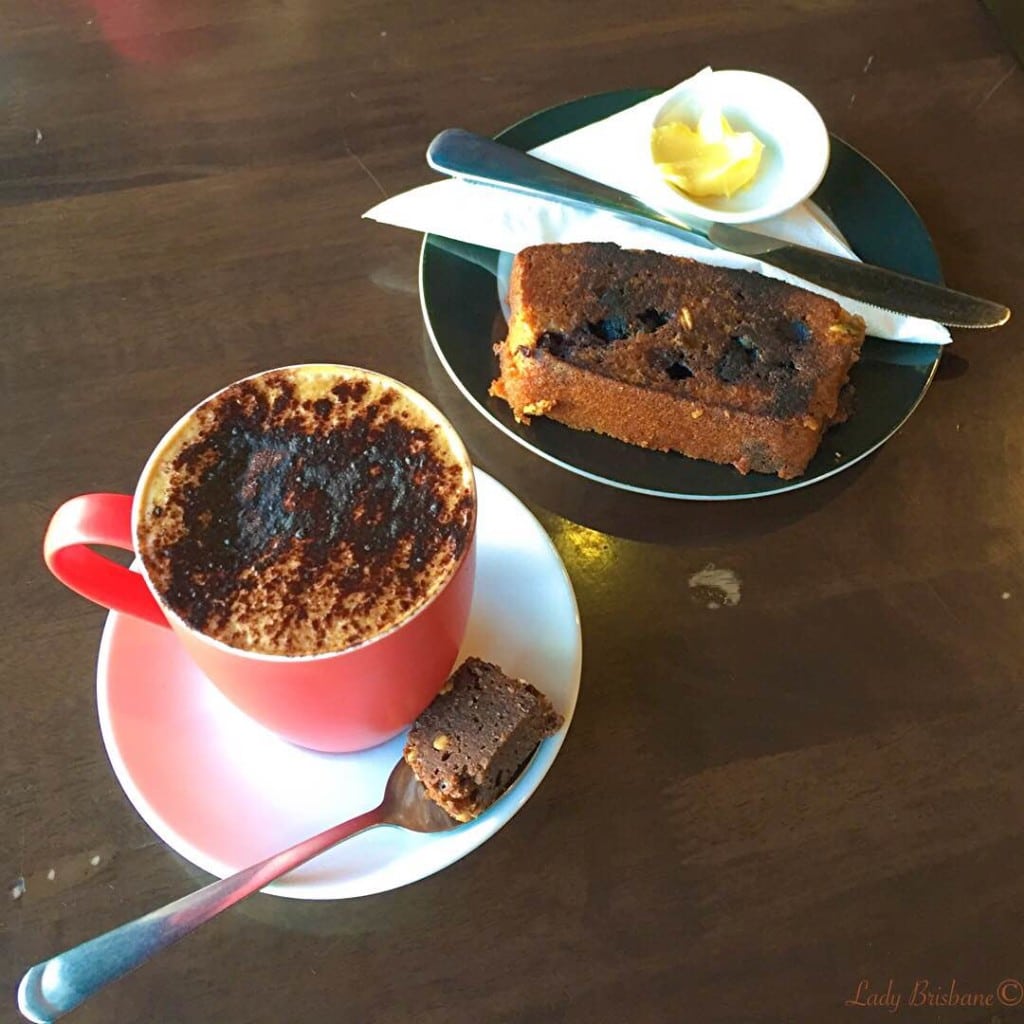 The Dello Mano mission is to create the best brownies, packed in an elegantly brown and cream box which symbolises handcrafted quality and beauty or as I prefer a slice of heaven, made with lots of love, passion and magic.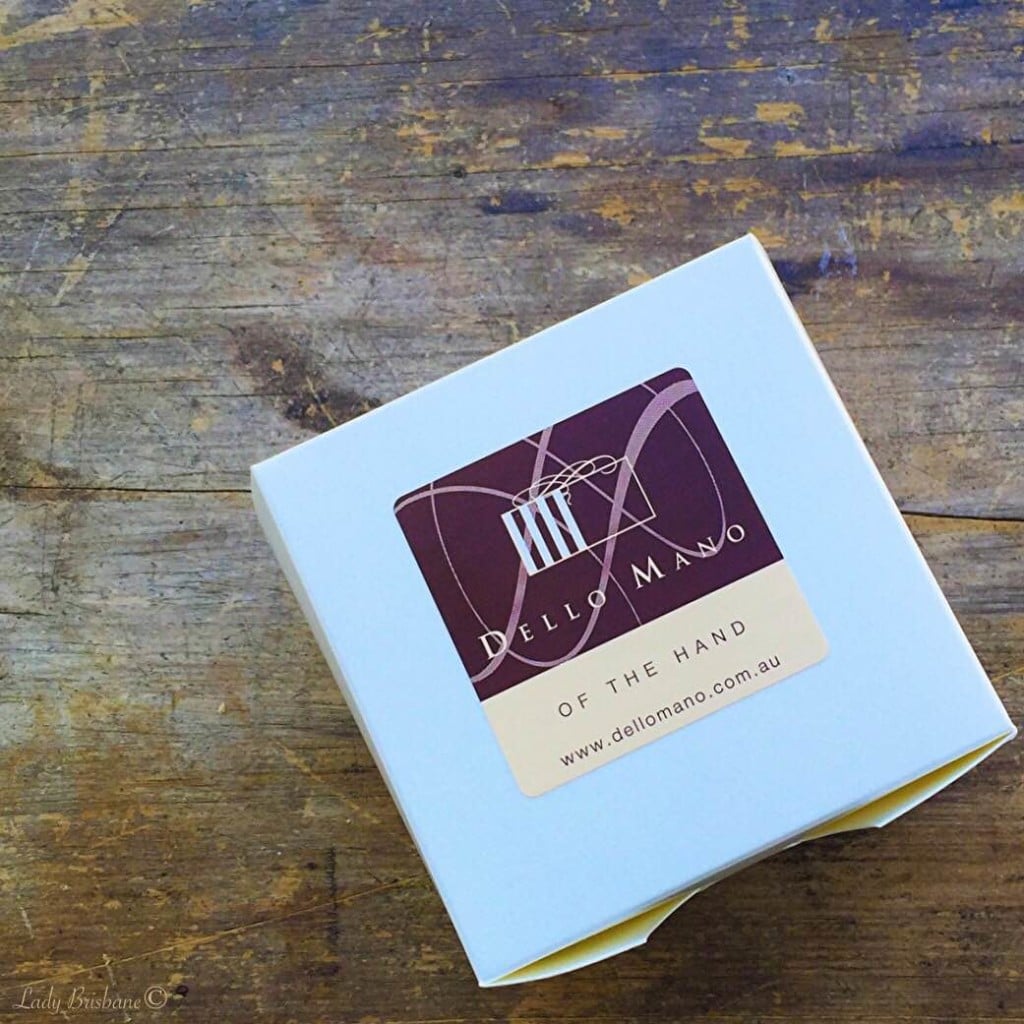 You can too can experience the Dello Mano magic at 29 Doggett Street, Tenerriffe or visit their website at www.dellomano.com.au.