Going to a performance of Cirque du Soleil is something everyone should do in their lifetime.
I was recently invited to a performance of Kurious – Cabinet of Curiosities, the latest production from Cirque du Soleil, who are currently performing in Brisbane in the Grand Chapiteau at Northshore Hamilton. This is the 35th Cirque du Soleil production since the company started in 1984 and quite frankly the skill of the performers is ABSOLUTELY UNBELIEVABLE. I could use every fabulous adjective in the Oxford dictionary to describe this performance and it would be justified, it's a TRULY OUTSTANDING PRODUCTION.
Kurios – Cabinet of Curiosities is a tale in which time comes to a complete stop, transporting the audience inside a fantasy world where everything is possible. In this realm set in the latter half of the nineteenth century, reality is quite relative indeed as our perception of it is utterly transformed.
In an alternate yet familiar past, in a place where wonders abound for those who trust their imagination, a scientist ("The Seeker") is convinced that there exists a hidden world – a place where the craziest ideas and the grandest dreams await.
Out of his curio cabinet steps an international cast of 47 artists from 17 countries, a collection of otherworldly characters made up of world-class gymnasts, acrobats, contortionists, hand-puppeteers, yo-yo wizards, clowns, actors and musicians. Together they turn the Seeker's steampunk world upside-down as they are guided by an energetic gypsy jazz, electro swing soundtrack.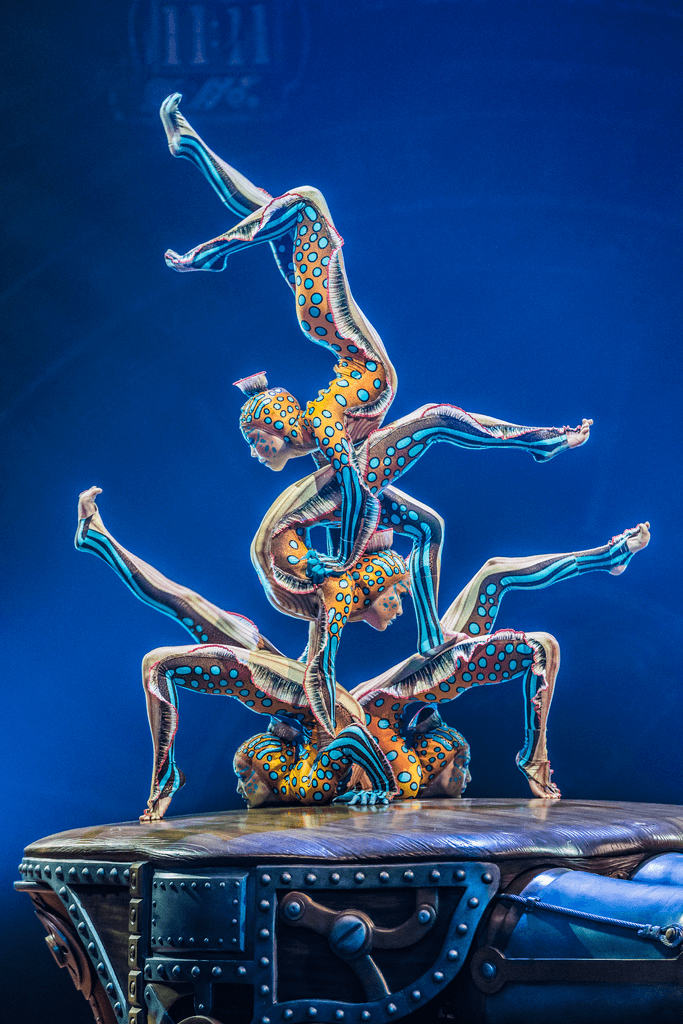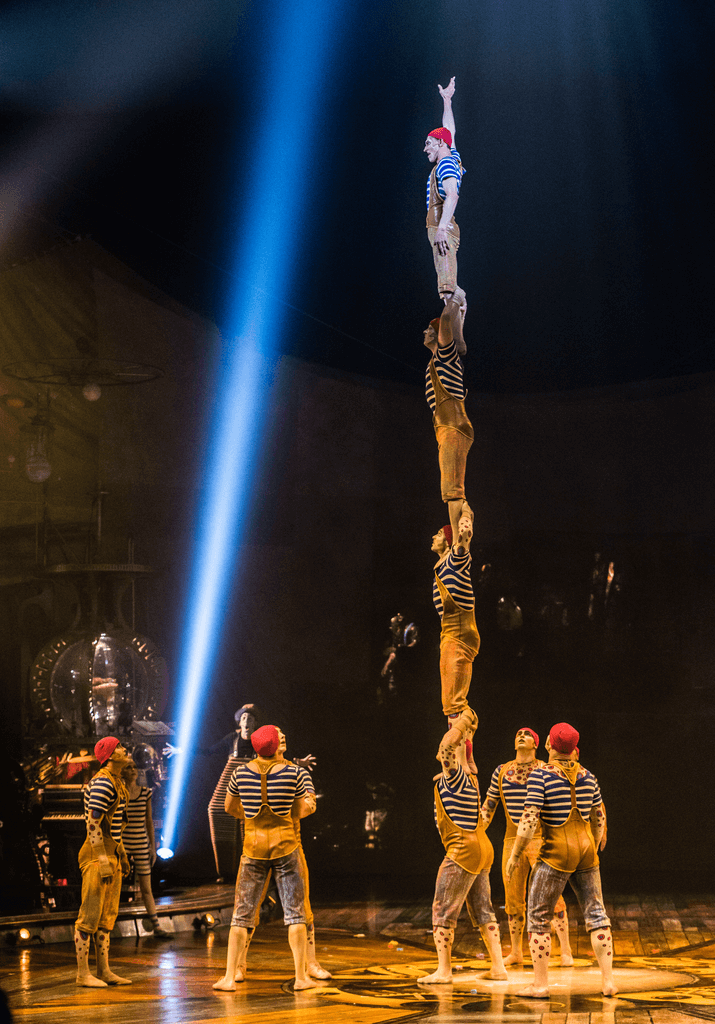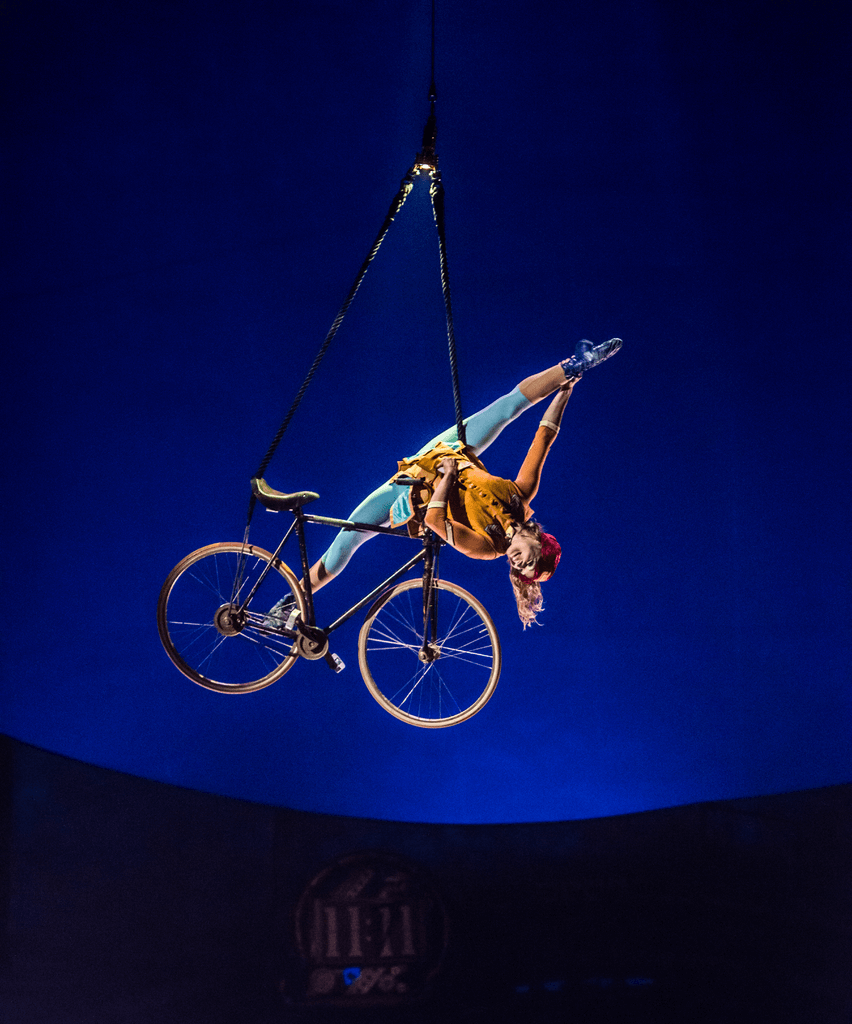 Everything from performers, to costumes, to make up, to the sets is a visual feast and a result of many intense hours of labour. With more than a hundred costumes created to dress the cast of Kurios – Cabinet of Curiosities, an astounding 426 props in the show, the most of any production in Cirque du Soleil's history and the requirement that all performers are responsible for applying their own make-up every show (which can take them between 40 minutes to two hours) illustrates that a combination of talent, skill and pure genius is involved in bringing the show to life each night.
From early beginnings in 1984 with a group of only 20 street performers, today Cirque du Soleil is a major Québec-based organisation providing high-quality artistic entertainment. The company has close to 4,500 employees, including 1,400 artists from more than 70 different countries. Cirque du Soleil has brought wonder and delight to more than 200 million spectators in more than 450 cities in over sixty countries on six continents and if you have the opportunity to see Kurios – Cabinet of Curiosities I HIGHLY RECOMMEND you experience the magic of human achievement for yourself.
Book tickets for Kurious – Cabinet of Curiosities here or phone 1800 036 685. Be quick as the Brisbane season ends on February 23, 2020.
You might be curious to know that Kurious – Cabinet of Curiosities
In 1984, only 73 people worked for Cirque du Soleil. Today, the company hires close to 4,500 employees worldwide, including 1,400 artists
More than 100 types of occupations can be found at Cirque
The company's employees and artists represent more than 70 nationalities and speak 25 different languages
More than 200 million spectators have seen a Cirque du Soleil show since 1984
Cirque du Soleil hasn't received any grants from the public or private sectors since 1992
You might also be interested in …
Planning a holiday? You'll want to go here
Where to keep cool in Brisbane – read more here