Archie Brothers Cirque Electriq is a mind-boggling circus-themed pleasure dome slash diner slash cocktail bar, jam-packed full of kidult fun!
From the people that bought us Holey Moley Golf Club and B. Lucky & Sons, Archie Brothers Cirque Electriq will be the gamers and foodies paradise that officially blows your mind.
With arcade games galore including Mario Kart and Willy Wonka, theme park adventures like Dodgems and Coney Island, trippy virtual reality experiences, bowling and ThrillRide and one of Australia's best interactive XD motion theatres, there are so many entertainment stations, bright lights and bells and whistles you won't believe your eyes.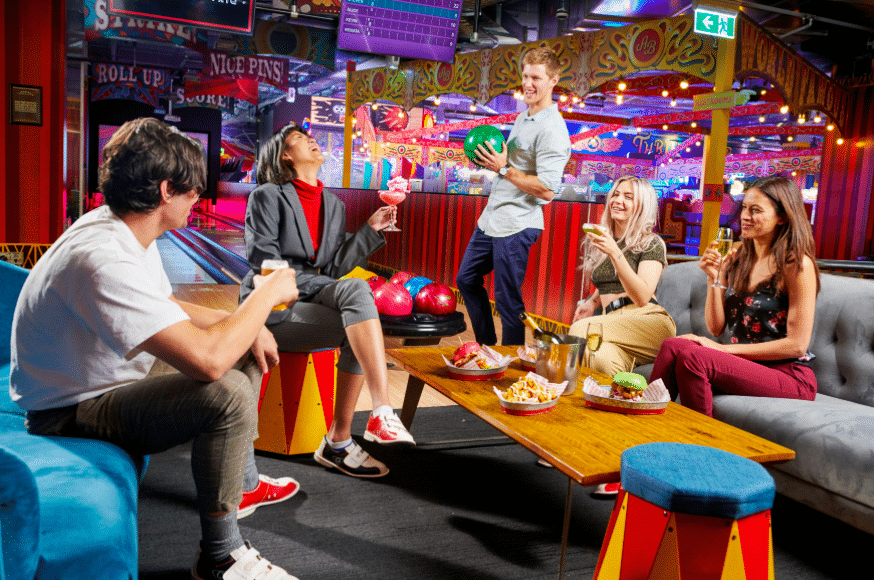 The Archie Brothers games are more than just a barrel of fun, punters can also win tickets arcade-style and trade them in for unique and zany prizes including pop vinyls, gaming consoles, and 90's retro paraphernalia.
The Archie Brothers interiors are a feast for the senses. Upon entering through red velvet drapes, the scent of popcorn and fairy floss fill the air, punters look out to a sea of colourful flashing arcade game signs, to the soundtrack of DJ-spun tunes. The tricked-up cocktail bar built to resemble a vintage carousel is a focal point of the room. Booth seating is modelled around classic theme park rides like the Cha Cha and Tea-Cup Ride.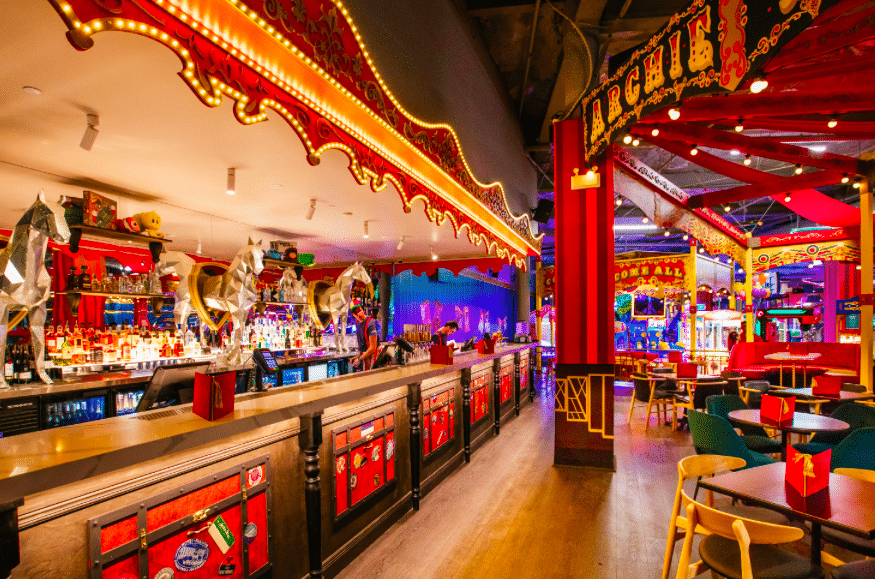 Then there's the food, introducing the Archie Brothers Dazzler's Diner menu.
Think five kinds of burgers including The Beast Burger – beef patty, bacon, pulled pork, tomato, pickle, cheese, and Texas BBQ sauce (meat sweats alert) and the Mighty Not Meaty for those who prefer plant-based chews – garden patty, lettuce, slaw, tomato, vegan cheddar and tomato relish.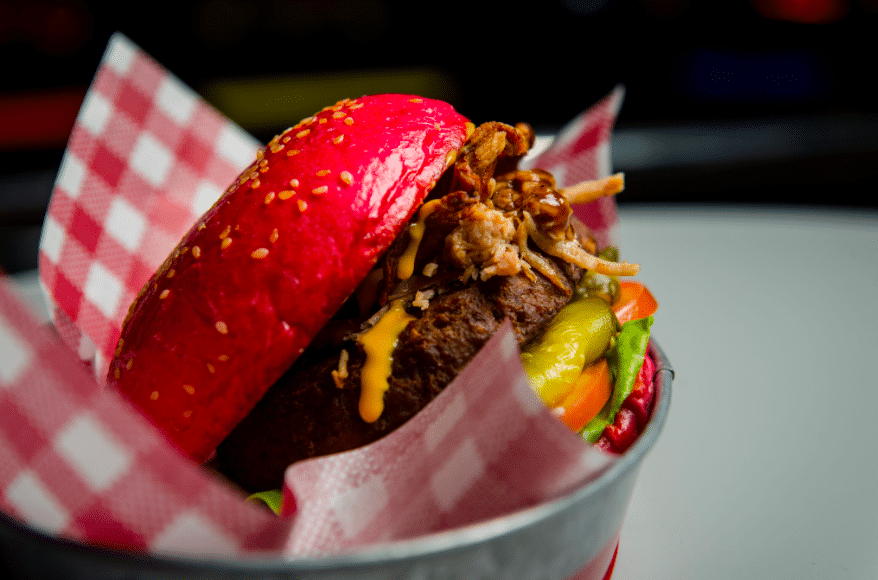 Plus four kinds of hotdogs, a plethora of pizzas, giant pretzels, chicken wings and more types of fries than you can poke a stick at (tater tots, fancy fries, waffle fries AND sweet potato fries!).
Moving on to the bar.
Archie Brothers' range of brand new 'loaded' shakes and cocktails are beyond Insta-worthy. Stars of the bar include Candy Stand, strawberry shake with vanilla-frosted decorative rim, a giant lollipop, candy kebab, whipped cream and sprinkles (add Pampero White Rum & Frangelico to make it 18+), Schnapps Crackle & Pop, Cinnamon whisky, butterscotch schnapps, bitters, maple and popcorn syrup topped with soda and whipped cream then garnished with popcorn, and Let's Get Ready to Crumble, Vanilla cookie shake with an Oreo-frosted rim garnished with a chocolate chip cookie, whipped cream and a classic Wagon Wheel (add Cinnamon Whisky for an extra kick!).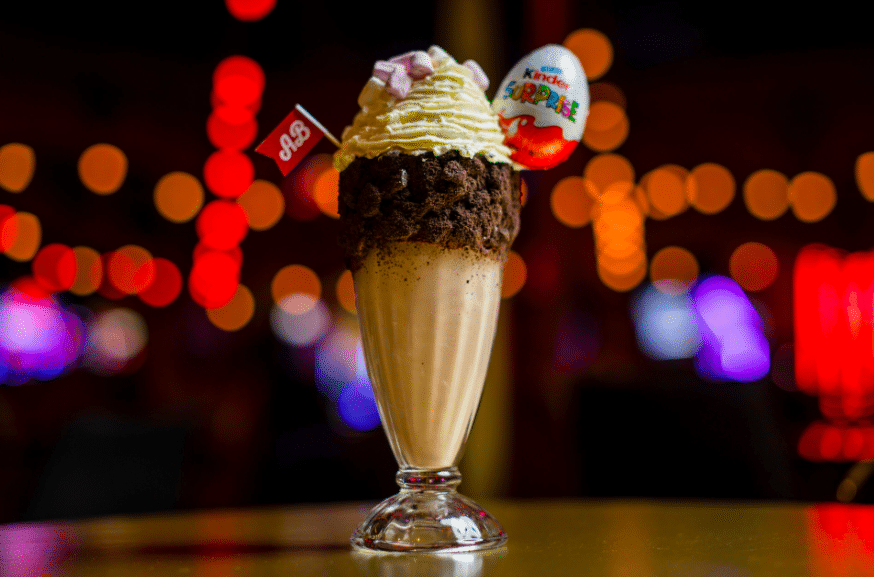 Opening November 14, Archie Brothers Cirque Electriq is calling the newly re-vamped Toombul Shopping Centre home.  Bookings for Christmas parties are now open, so plan a fun and fabulous office Christmas bash this year at the fantabulous Cirque Electriq.
Speaking of Christmas, looking for a Brisbane themed Christmas gift? Checkout …
The Lady Brisbane 2020 Calendar, available here.