Queensland Parliament has opened their doors to the public and are now serving their Sometimes Strangers' lunch every Friday in the Strangers' Dining Room.
The Strangers' Dining Room has traditionally been used as a dining room for Members of Parliament to bring their guests. So called the Strangers' Dining Room because the word 'stranger' was traditionally used to refer to someone physically present in the Palace of Westminster who is neither a member of parliament nor a parliamentary official.
Back in 2004, after a motion was approved by Parliament, the word 'stranger' was replaced with 'member of the public' however Queensland Parliament decided to leave the name as is.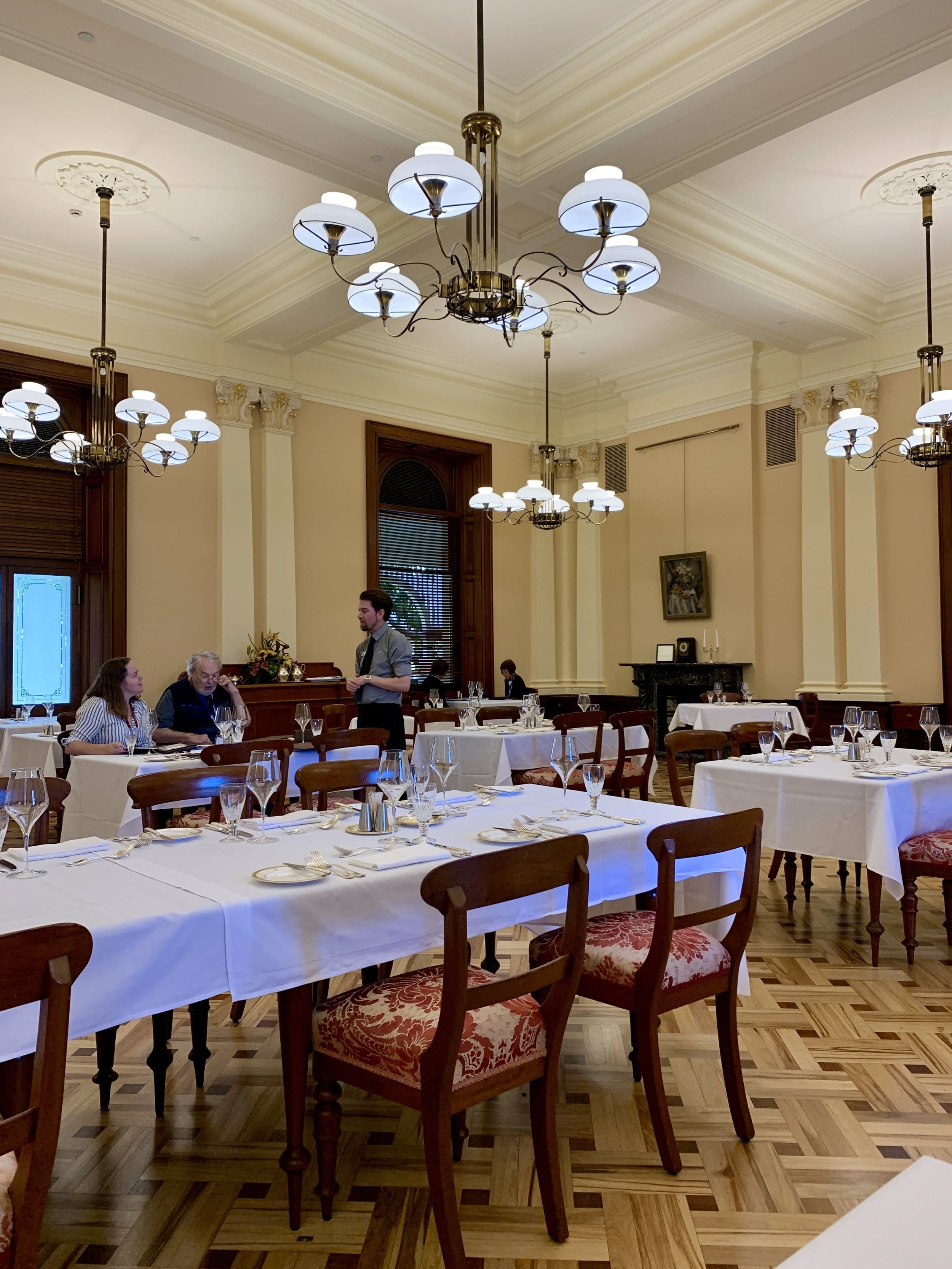 This beautiful dining room features striking parquetry floors, intricate wall and ceiling detailing and is furnished with early Australian cedar yoke back chairs.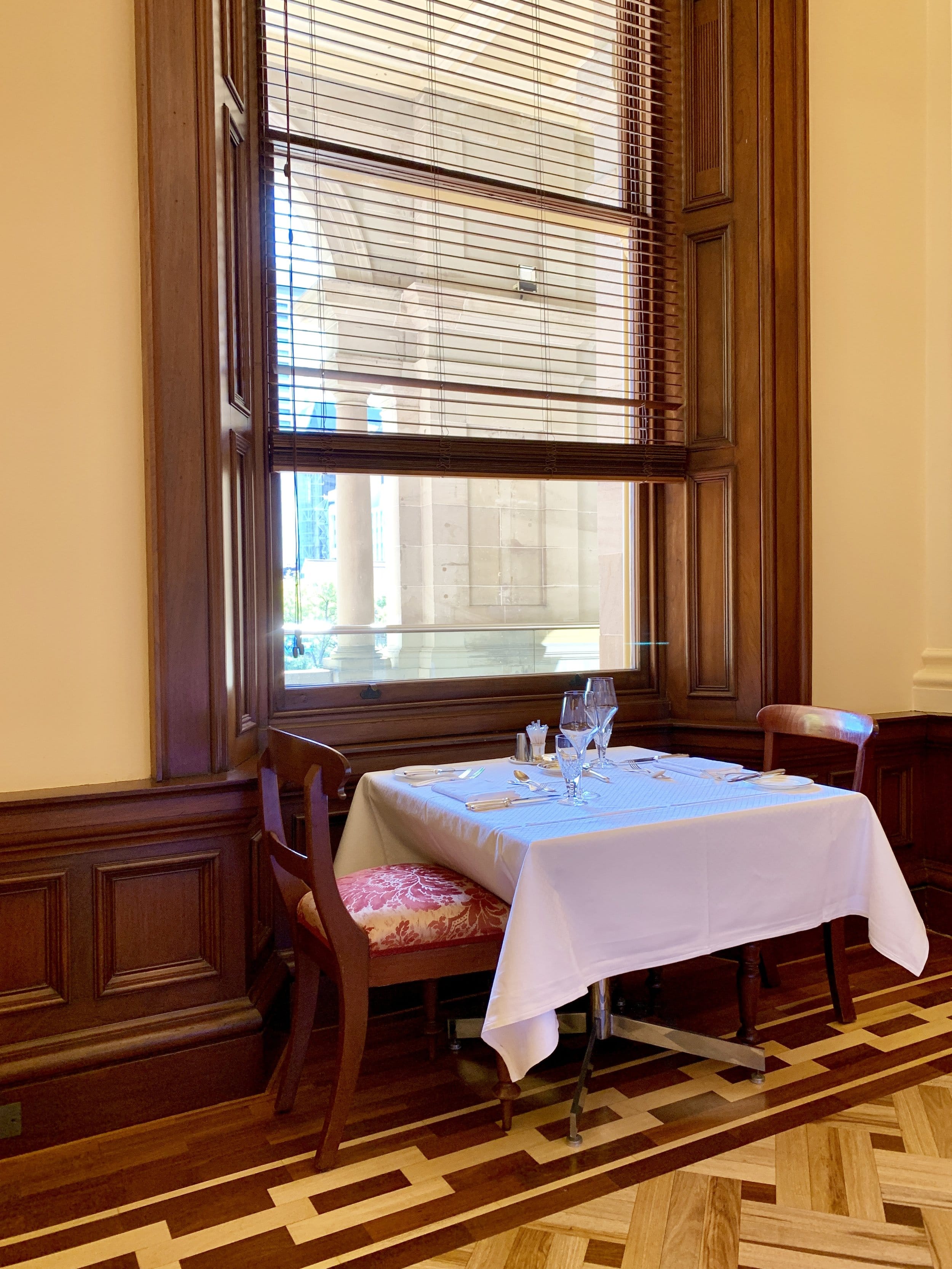 Every Friday a set a la carte lunch menu is prepared by Parliamentary chefs for $60 per person (plus booking fee) and produce is seasonal and regionally sourced.
I was invited to attend the first public lunch sitting and couldn't fault my meal or the service. The table was perfectly laid – think crisp, white linen table cloths, shiny Queensland Parliament insignia cutlery and crystal water glasses. Each course was delicious and beautifully presented. I selected Mooloolaba prawns for entree, Darling Downs wagu for main and Stanthorpe spiced apple shortcake for dessert plus a glass of prosecco.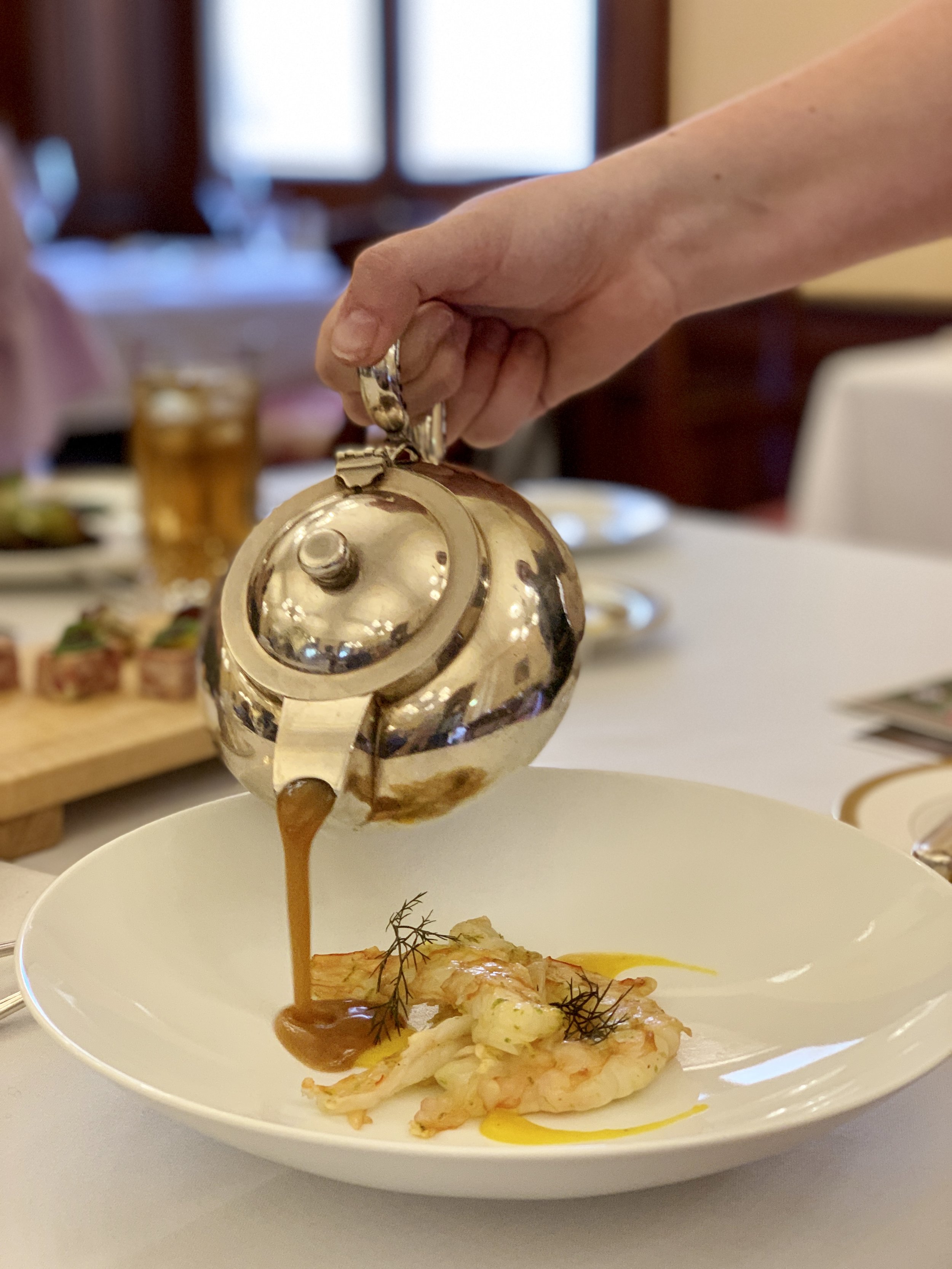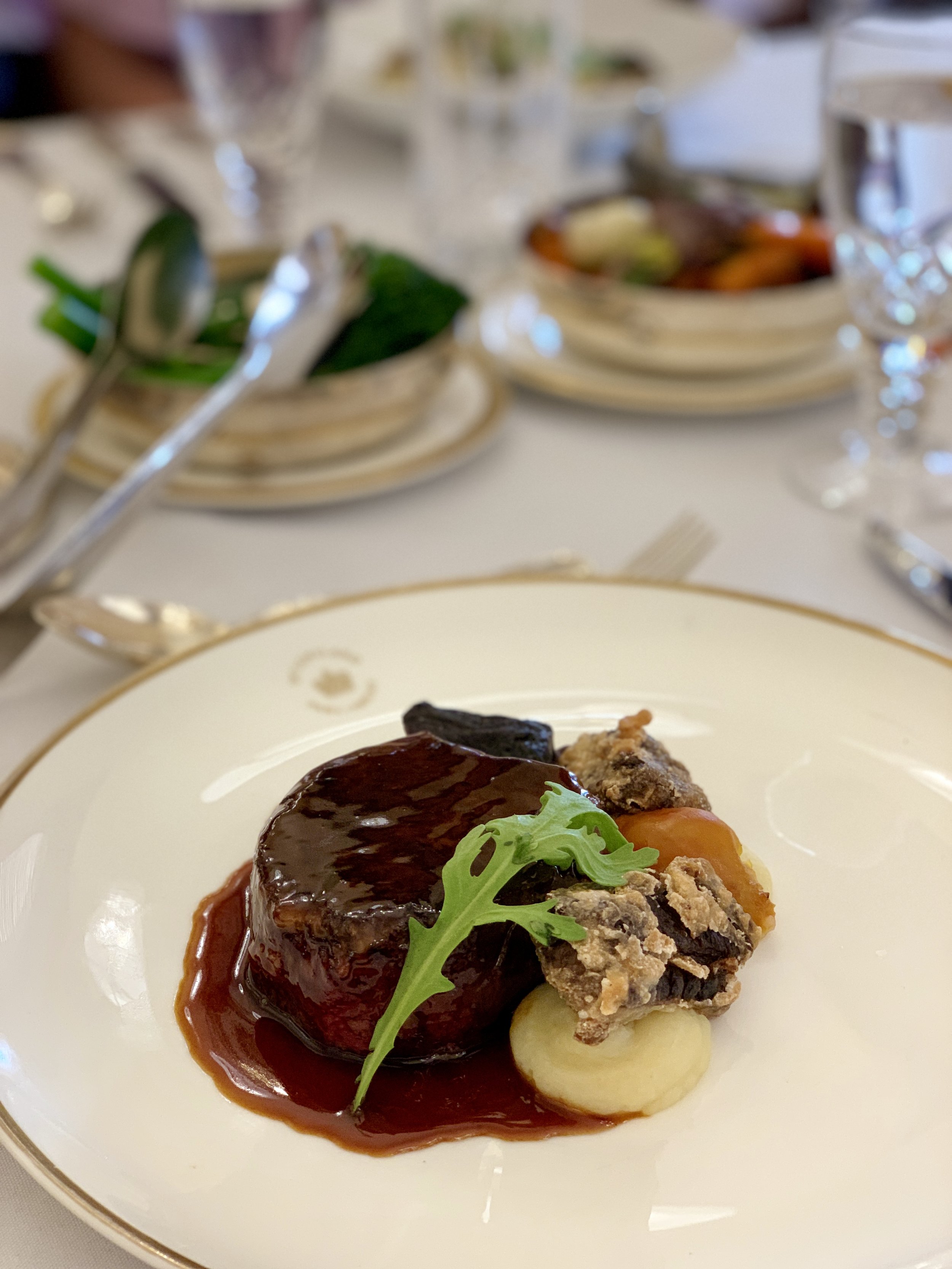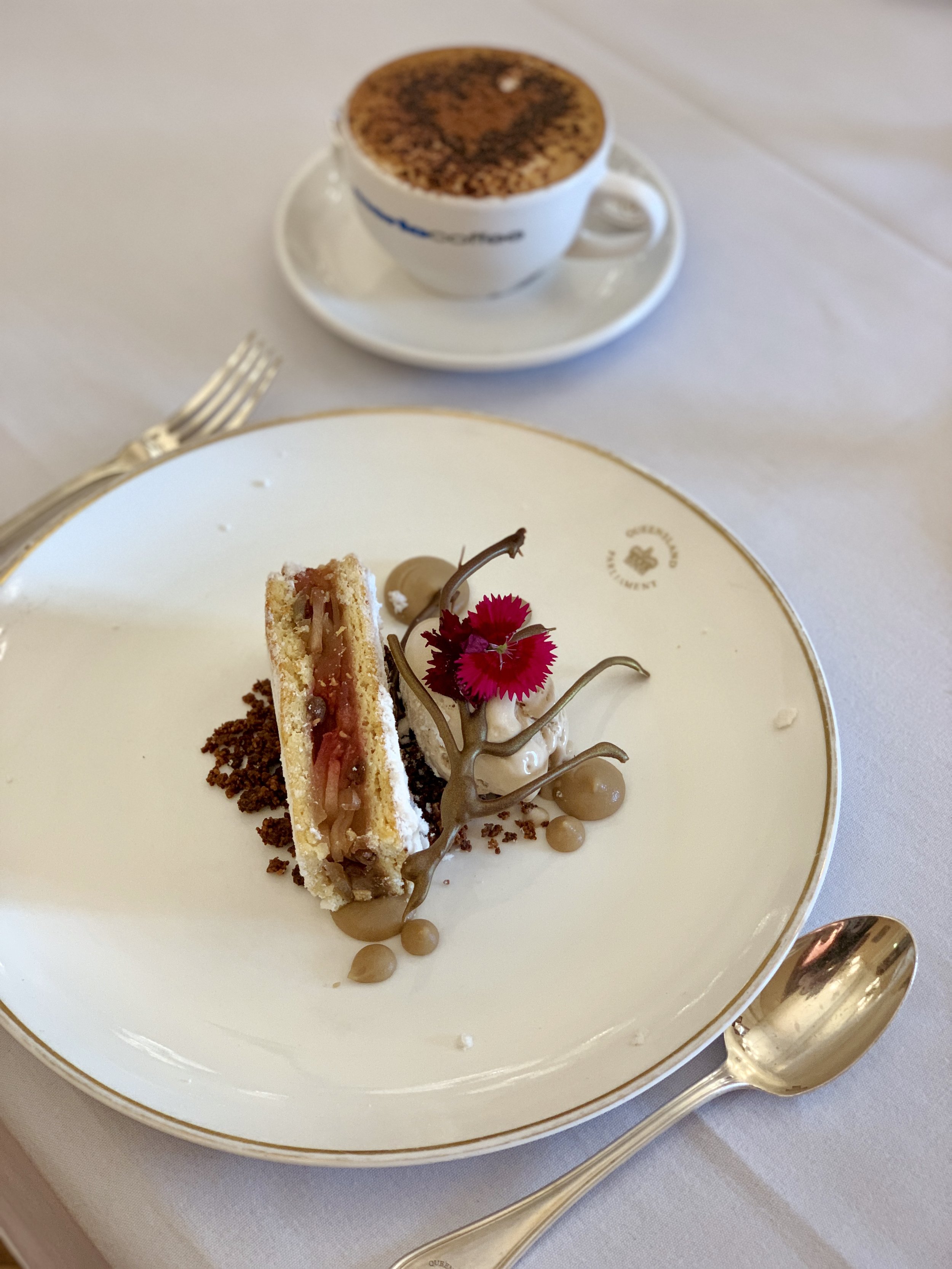 Dining in the Strangers Dining Room is a unique Queensland experience open to all residents and visitors. For a reasonable price you can enjoy a quality meal consisting of Queensland produce prepared by Parliamentary chefs in our own historic Queensland parliament.
If you're wondering what inside Parliament House looks like, you can take a tour here .
---
Strangers' Dining Room
Where – Queensland Parliament, entry via the Parliamentary Annexe Building, Alice Street, Brisbane
When – every Friday
Dress code – Business attire
Cost – $60 plus booking fee
Website – www.parliament.qld.gov.au
---