Brisbane, its time to see what's happening in the River City, take 5 and discover what's new around Brisbane.
Queensland Symphony Orchestra pulls some strings
'A Day in the Orchestra' is an extraordinary opportunity for community instrumentalists from all over Queensland to attend a weekend workshop and performance program with the Queensland Symphony Orchestra. This year, 'A Day in the Orchestra' will be directed by Benjamin Northey, Chief Conductor of the Christchurch Symphony Orchestra and Associate Conductor of the Melbourne Symphony Orchestra.
Over the weekend of 17 and 18 August, the world-class musicians from Queensland Symphony Orchestra will embrace the talent of Queenslanders in the fourth annual A Day in the Orchestra.
Participants will rehearse side-by-side with Queensland Symphony Orchestra musicians under the baton and mentoring of dynamic conductor Benjamin Northey; perform exciting and challenging repertoire with the Orchestra in the company's home studio at South Bank; participate in music tutorials with musicians and meet and perform with other community musicians from across Queensland. The weekend culminates in a concert on Saturday evening, 18 August.
Applications now open through qso.com.au and close on Friday 29 June.
Introducing the Pomegranate Mojito
When Nostimo Restaurant & Bar opens in The Greek Club in mid-June, not only will it be the home of a refined, modern Greek menu created by the acclaimed Greek Chef, David Tsirekas (1821 in Sydney), it will also be home to cocktails with a twist – with the first to be celebrated, The Pomegranate Mojito!
Nostimo Restaurant & Bar opens as part of The Greek Club's $3million renovation and represents the spiritual home of the Greek community and Greek food in the city, making the dining experience truly authentic. The restaurant features white rendered walls, over 15,000 cascading worry beads, thatched ceilings and terrazzo finishes ….. with the cocktail list to suit!
Why a Pomegranate Mojito as the first cocktail to be revealed? The pomegranate features throughout Ancient Greek mythology in both the story of Persephone and her marriage to Hades, and with the Aegean Triple Goddess, who evolved into the Greek goddess Hera. The fruit represents fertility in the Greek culture. At important festivals in the Greek Orthodox calendar it is customary to adorn the table with pomegranates (or 'polysporia' meaning 'many-seeded'), on New Year's Day it is traditional to break a pomegranate on the ground and on moving into a new home, guests traditionally bring pomegranates as a symbol of abundance.
Stay and play for Brisbane's epic June weekend
Anchored by the much-anticipated Wallabies vs Ireland Test on Saturday June 9 at Suncorp Stadium, and starring a heady mix of sport, culture, music, theatre and comedy, the weekend of June 8, 9 and 10 is set to be epic in Brisbane, with Rydges South Bank ready with a roll-call of Stay & Play experiences.
Chose from the Showstopper Package, Taste of Bacchus, City Lights Stay, Suite Decadence and Weekend Bed and Breakfast Offer.
With so many events happening ranging from the Egyptian Mummies at the Queensland Museum to Patricia Piccinini: Curious Affection at Gallery of Modern Art to Lano & Woodley at Brisbane Powerhouse to Timeless Odysseys by the Queensland Symphony Orchestra to AFL and Rugby Union June is the perfect month to enjoy a stay and play experience at Rydges South Bank, see here for further details.
McLaren Vale's Kay Brothers announced as feature wine maker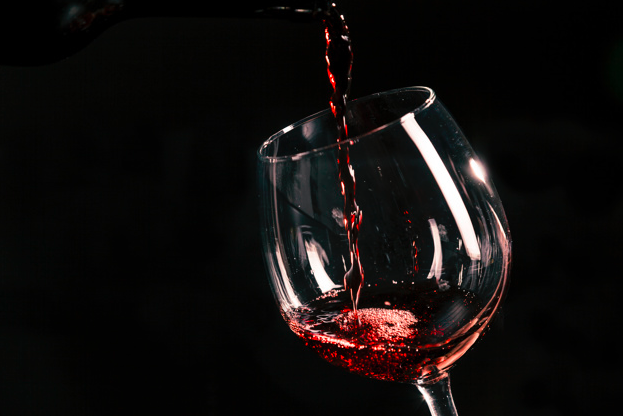 Under the watchful eye of Bacchus Sommelier Andrew Giblin, McLaren Vale's Kay Brothers is the Feature Producer at Bacchus Restaurant in South Bank, with multi-award-winning museum vintages being poured in what is sure to send wine aficionados into a frenzy.
"Kay Brothers have generously provided Bacchus with museum stock to ensure we have the best recent vintages, including the multi award-winning 2016 Griffon's Key Grenache," said Bacchus Sommelier Andrew Giblin.
Giblin said Kay Brothers wines were special. "Recognized as the oldest family winery in McLaren Vale still in founding family hands, the Kay Brothers winery has been synonymous with the region for over 125 years. Having arrived on 2 February 1891, today 3rd and 4th generation family winemakers continue the winemaking traditions in the heritage-listed stone cellars."
The full range available now (with limited quantities) at Bacchus Restaurant includes:
By the Glass Pour – 2017 Kay Brothers Grenache Rose – $15 and 2015 Kay Brothers Griffon's Key Grenache – $25.
By the Bottle Pour – 2017 Kay Brothers Grenache Rose – $55, 2016 Kay Brothers Griffon's Key Grenache – $95, 2005 Kay Brothers Basket Pressed Shiraz – $90 and 2010 Kay Brothers Block 6 Shiraz – $220 to name few. Visit here for further details and to book your Kay Brother's fine wine experience.
---