Time to catch up on the news around Brisbane, take 5 minutes to discover the latest movers, shakers and happenings around the River City.
Black Thunders return to Brisbane streets, for the first time in 20 years
The 4x4s are back, so get ready Brisbane, because cool just hit the streets! Last week HIT105 unleashed four humming, powerfully branded and super cool 4×4's onto the streets. Now, armed with enough listener memories to crash the station switchboard for weeks, H. The trailblazing station has dusted off the duco and shined up the alloys,
AND THEY NEED BLACK THUNDER PILOTS! Register to become a driver and possibly one of the coolest people in town – Black Thunder Pilots! Applicants must audition with Stav, Abby and Matt before being handed their Official Black Thunder Pilot's Licence and hitting the streets.
Recruits will need to possess solid barbecuing skills, know how to manage a crowd and feed biblical-sized numbers, have awesome microphone skills, a perennial smile, love crazy hours and a drivers' licence. See www.hit.com.au/brisbane for details.
Nostimo Restaurant & Bar to open in Brisbane with acclaimed chef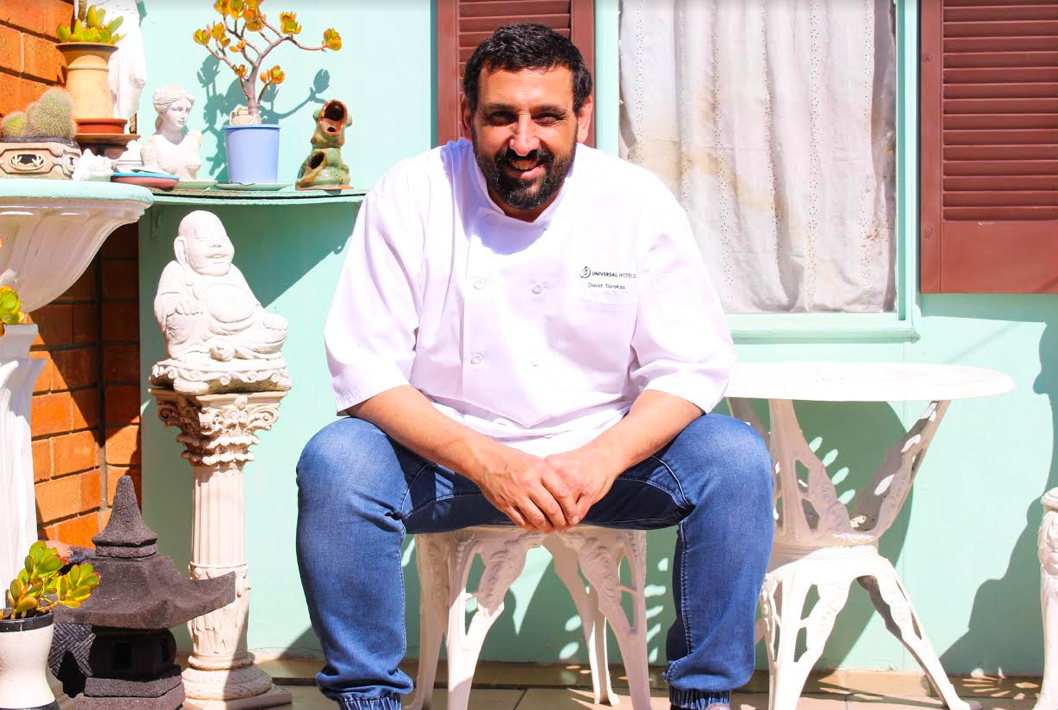 The Greek Club's new signature Greek restaurant, Nostimo Restaurant & Bar, is set to welcome internationally acclaimed Sydney-based Greek Chef, David Tsirekas, as Chef in Residence when it opens at the end of June.
Chef Tsirekas will create a refined, modern Greek offering, celebrating traditional Greek flavours with sophisticated execution in what is a completely new restaurant and food offering. Tsirekas will continue his practice of highlighting local and fresh ingredients by working with local farmers and suppliers, taking a similar approach that saw him lead 1821 to incredible acclaim.
He will split his time between Sydney and Brisbane, sharing his vision with the Nostimo culinary team, and diners, with visits every month. Nostimo Restaurant & Bar opens as part of The Greek Club's $3million renovation and represents the spiritual home of the Greek community and Greek food in the city, making the dining experience truly authentic.
Brisbane will also be sharing Tsirekas' flavours with Chicago, after he was approached to oversee the launch of two modern Greek restaurants in the US city after mega restaurateur Louie Alexakis heard about Australia's Greek food, met Tsirekas and tasted his dishes.
Save the date for the Brisbane Arcade Spring Flower Show
Saturday 1st September 2018 is the date of the Brisbane Arcade Spring Collection runway show and cocktail party to launch the annual and much loved Spring Flower Show.
Join the Brisbane Arcade for a magical night of fashion under the stars in the Queen Street Mall followed by a high glamour cocktail party inside the Arcade beautifully adorned with flowers.
See spring collections from Darb Couture, Irma J Smith House of Fashion, Keri Craig Emporium, Maiocchi, Pia du Pradal, Tengdahl, 2020 Optical along with the jewellery designers and retailers including Robert White Jewellers and Stephen Dibb Jewellery. Visit www.brisbanearcade.com.au for further details.
---