Cafe on the Goodwill Bridge is without a doubt one of my favourite cafes in Brisbane. Why? Because the Cafe of the Goodwill Bridge has sensational views, serves excellent Merlo coffee and offer a delicious selection of home baked treats by fabulously friendly staff and oh did I mention serve your coffee on a silver tray – seriously what more could you want in a cafe!
The owner of this very popular coffee stop on the Goodwill Bridge is the charming Brendan Harris, who together with his lovely wife and baker extraordinaire 'Poppy' who bakes daily the delicious treats served at the cafe, and their team of baristas and waiters, together, make your coffee stop an enjoyable experience.
I had been running over the bridge for a number of years before I finally stopped at the cafe. The morning that I did I was blown away by my coffee experience and couldn't believe that this haven existed on the bridge.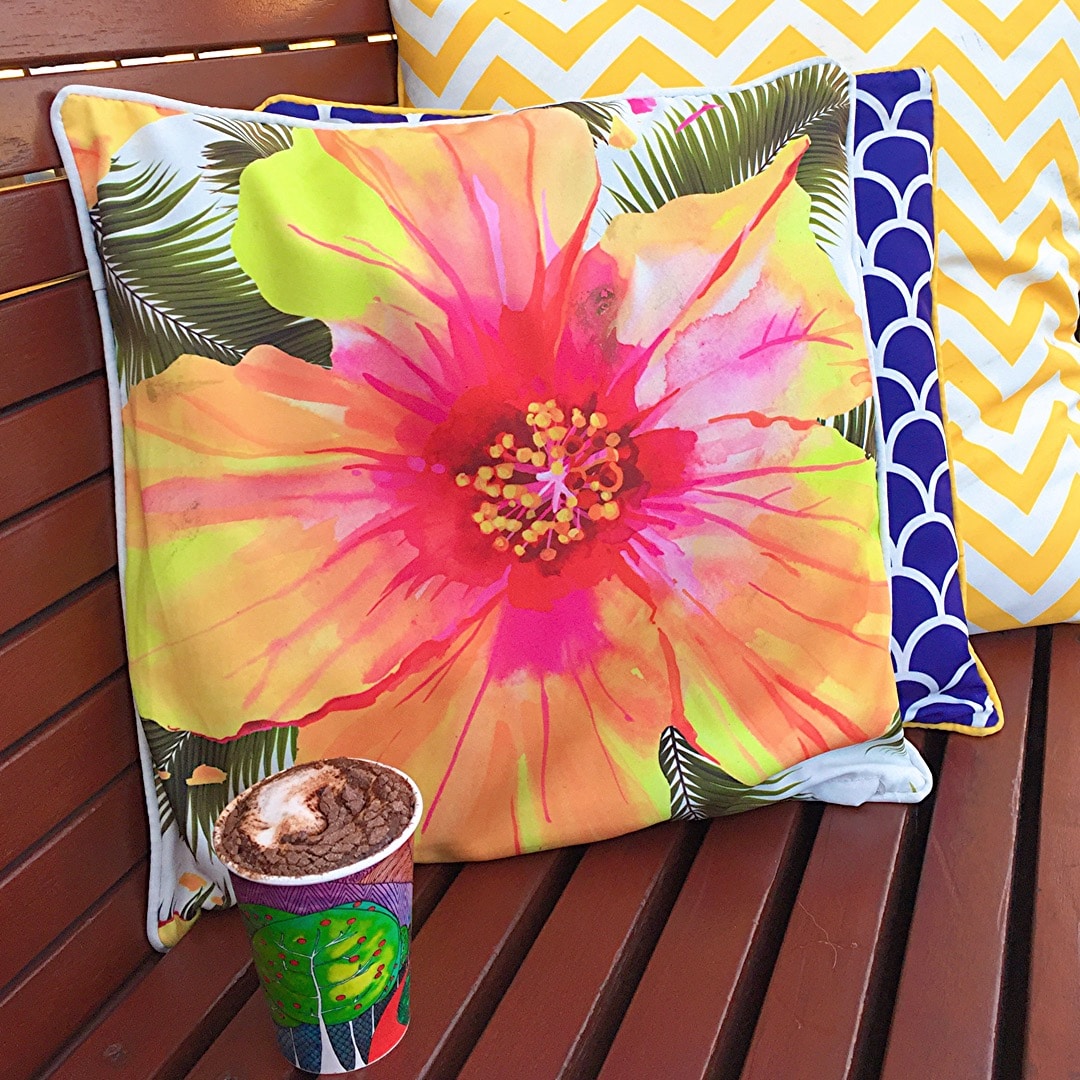 Whilst the cafe is popular with cyclists early in the morning particularly on weekends, you are sure to find a stool or a seat on the bench among the brightly coloured cushions, to sit back and relax, enjoy your beverage and soak up the sunshine and views.
Have you ever visited Brendan's Cafe on the Goodwill Bridge? If not take a stroll over the bridge soon and stop by for a coffee and a piece of cake, I guarantee you won't be disappointed.
---
Cafe on the Goodwill Bridge
Hours – Open daily from 5.00 am
Website – www.cafeonthegoodwillbridge.com.au