A little piece of 18th century English inspired architecture sits elegantly overlooking the beautiful rose gardens of New Farm Park. The New Farm Park bandstand was originally designed as an area for the playing of music however today the bandstand, or rotunda as it also known, is a popular venue for events ranging from weddings to concerts.
Brisbane City Council acquired the New Farm parkland in 1913 and sought to have a bandstand and kiosk built on the land. Designed by Albert Herbert Foster and constructed by William Chaplin the structure was completed in February 1916.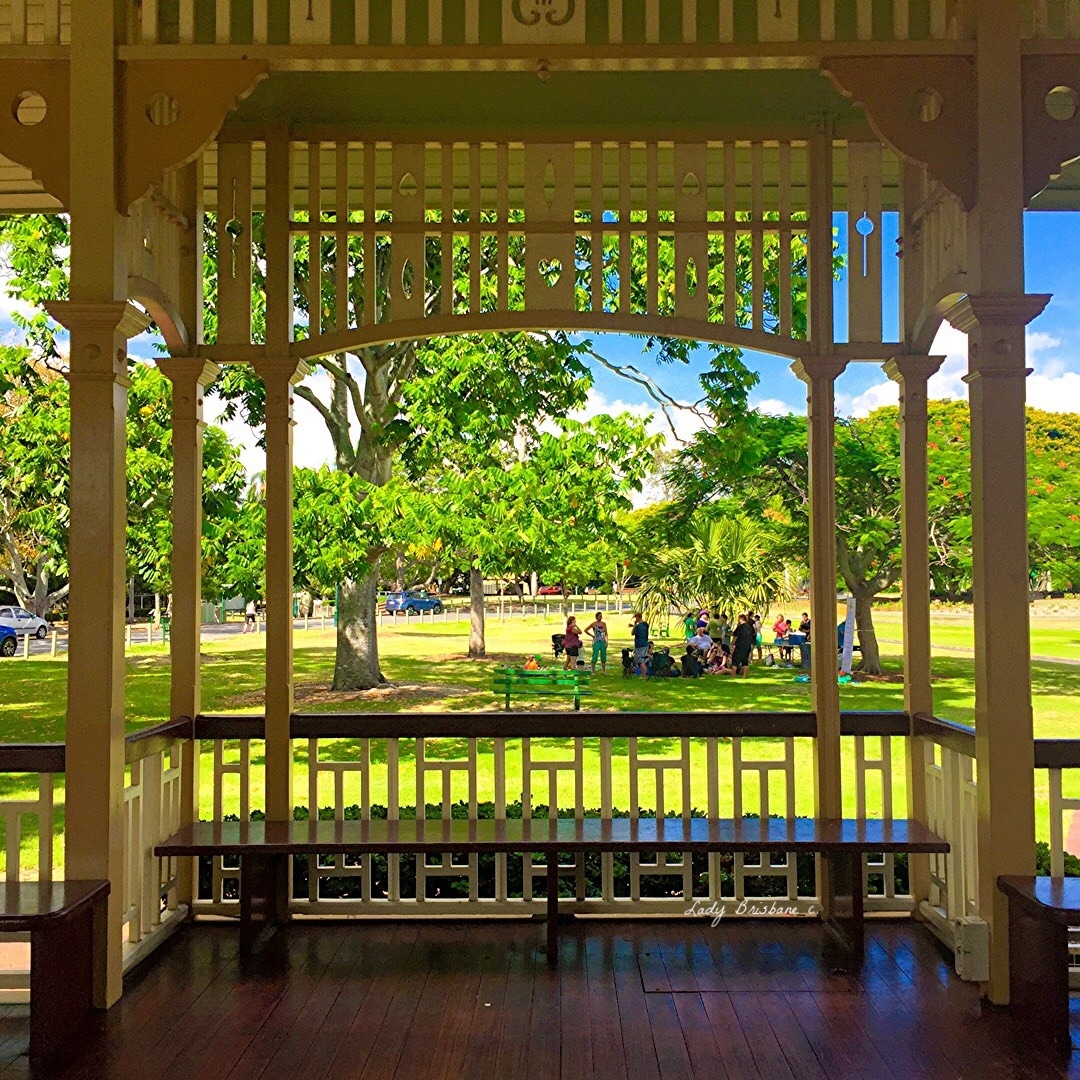 The first concert to be held in the new bandstand was by the Brisbane Labour and Union Band on the 14 May 1916. So popular were Sunday concerts that the Council of the day decided that 40 additional seats were required.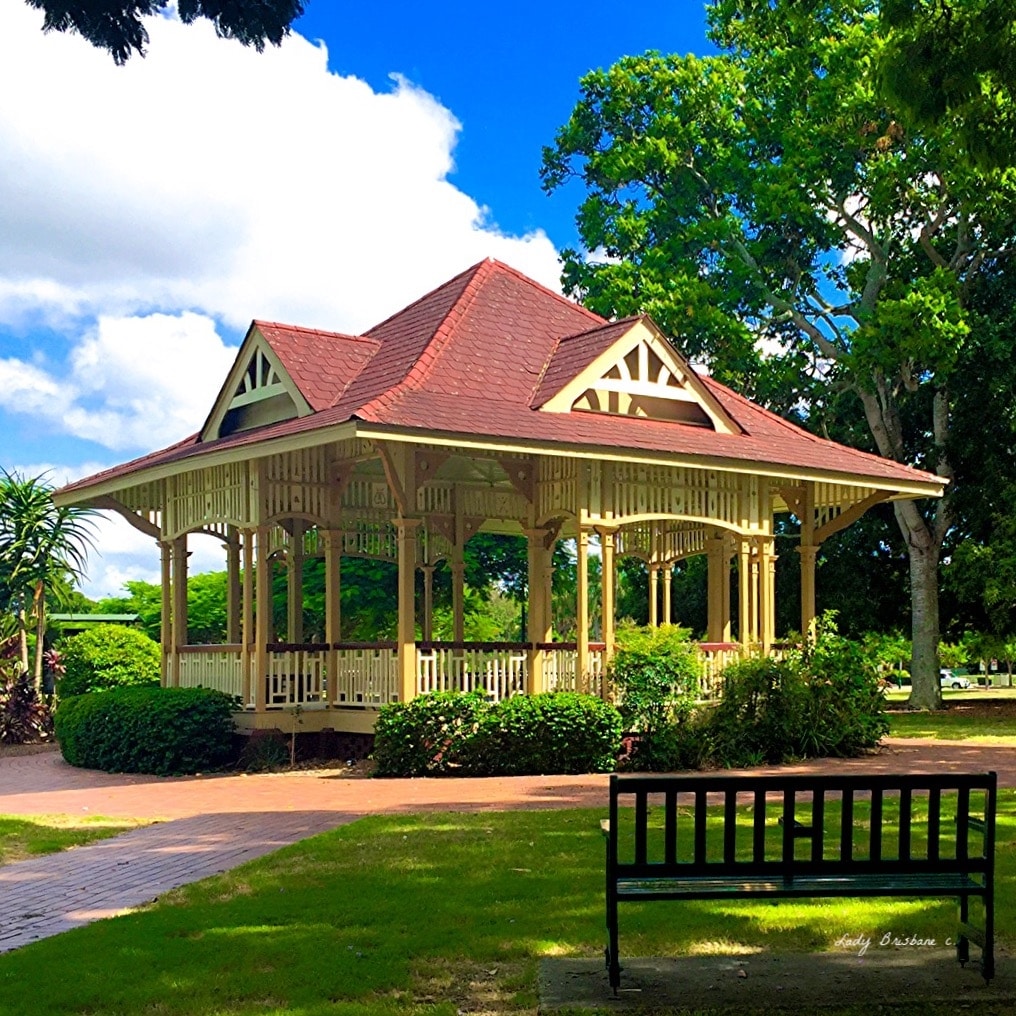 The bandstand today holds 30 people and is available to hire for weddings, small concerts and gatherings from the Brisbane City Council, you can book here.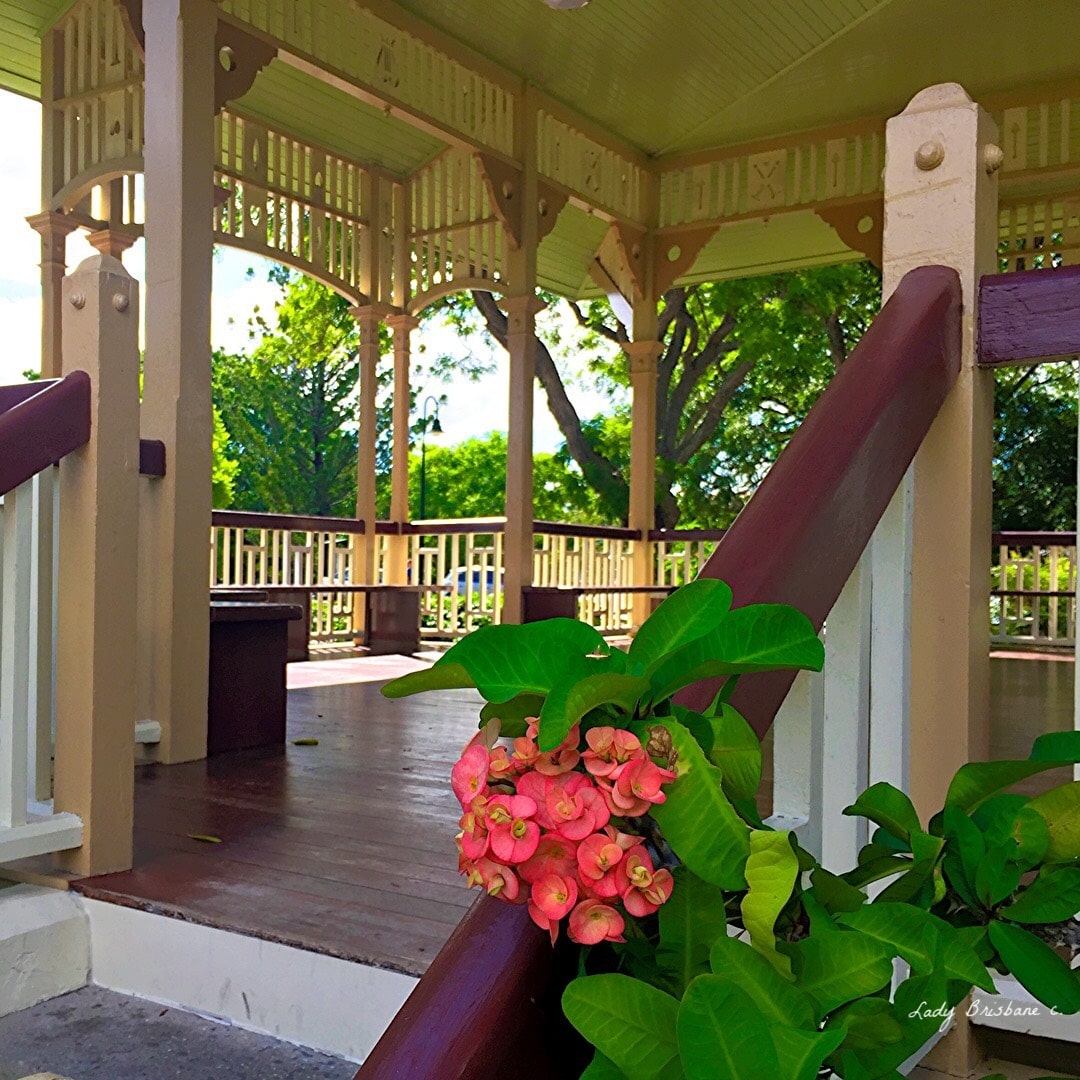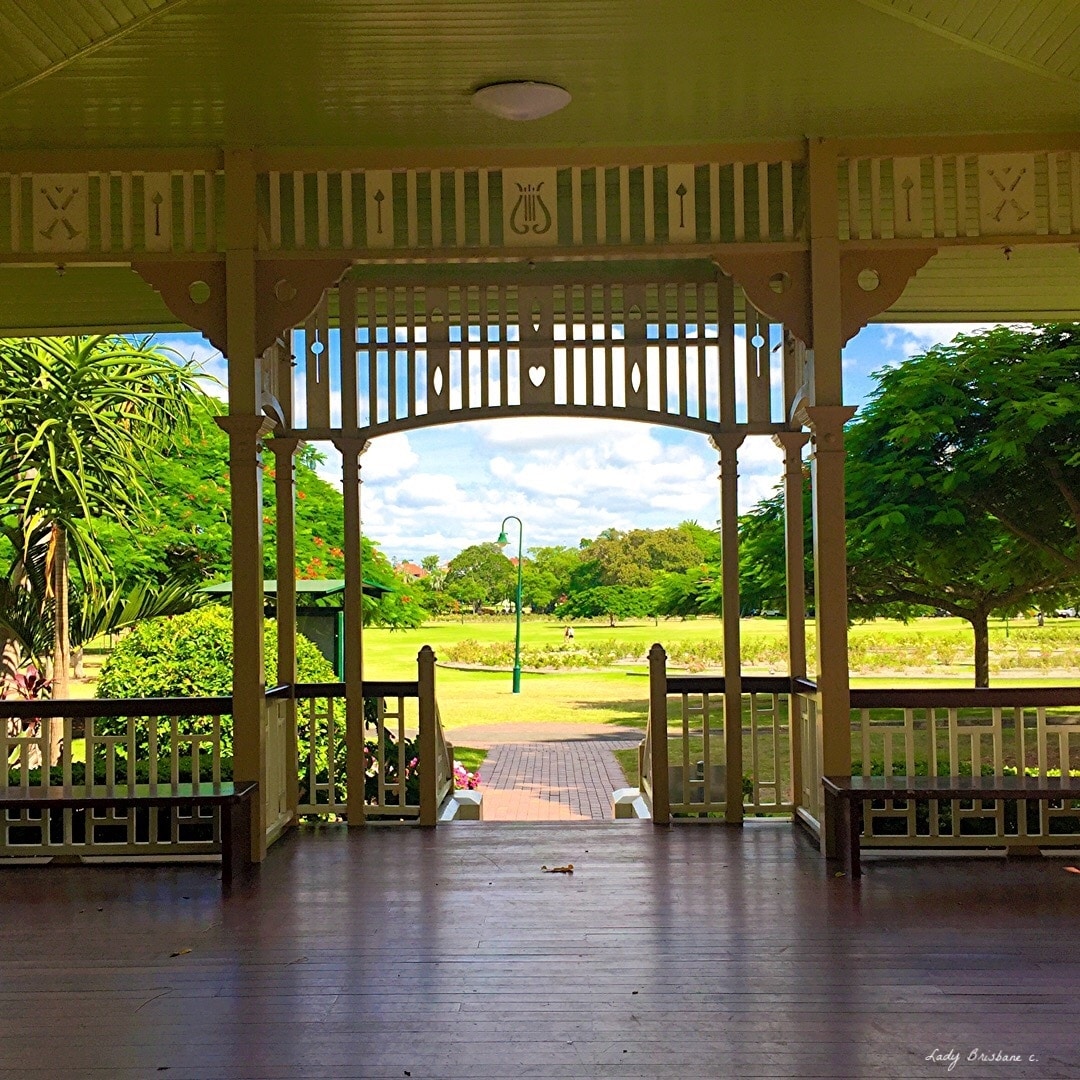 Have you ever been to a concert in the New Farm Park bandstand or perhaps been a guest at a wedding at this magical location?