Situated at South Bank Parklands is the kilometre long Grand Arbour which commences at The Wheel of Brisbane and winds its way thru the parklands to the Griffith Film School located on Vulture Street.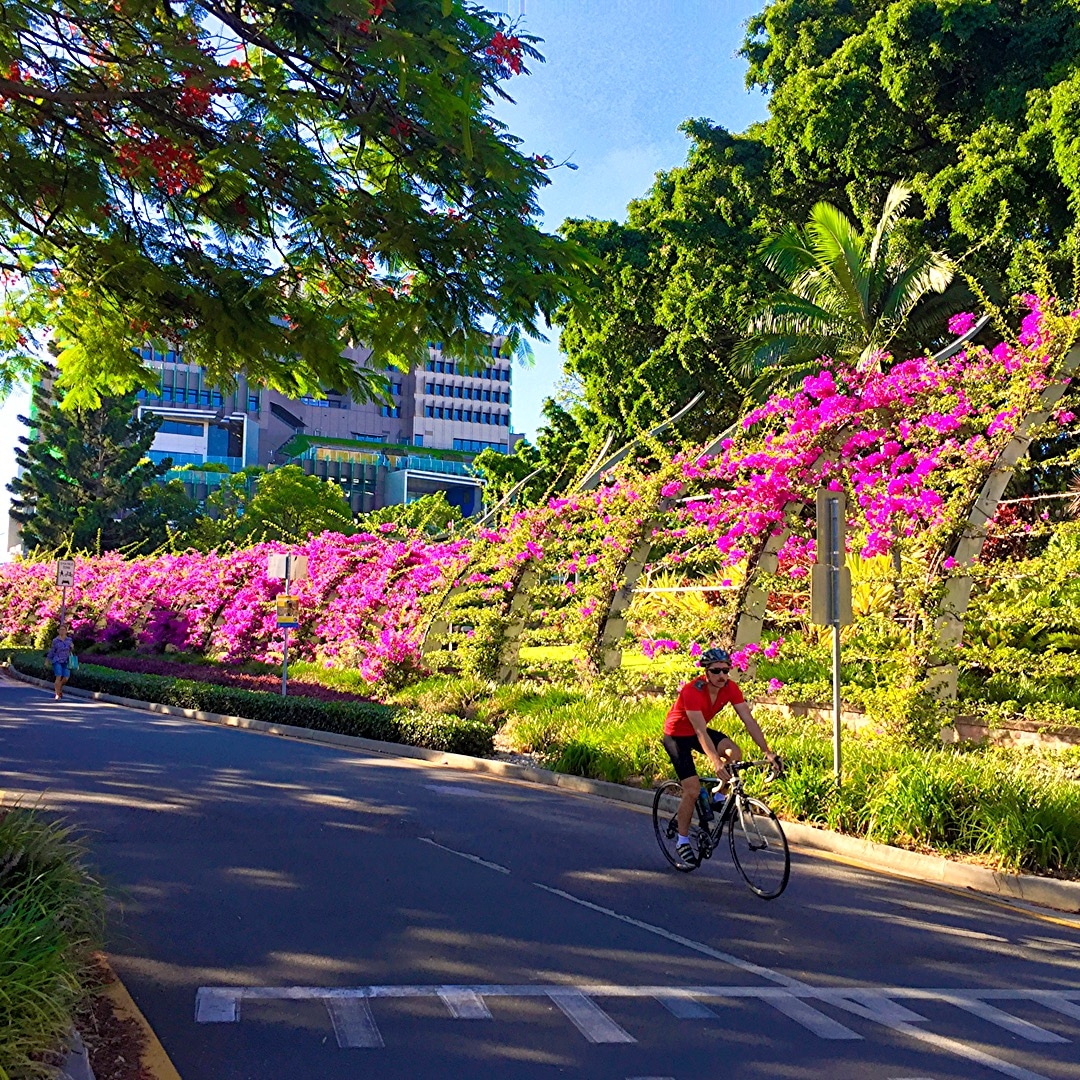 The structure consists of 443 steel 'tendrils' upon which magnificent magenta Bougainvillea grows.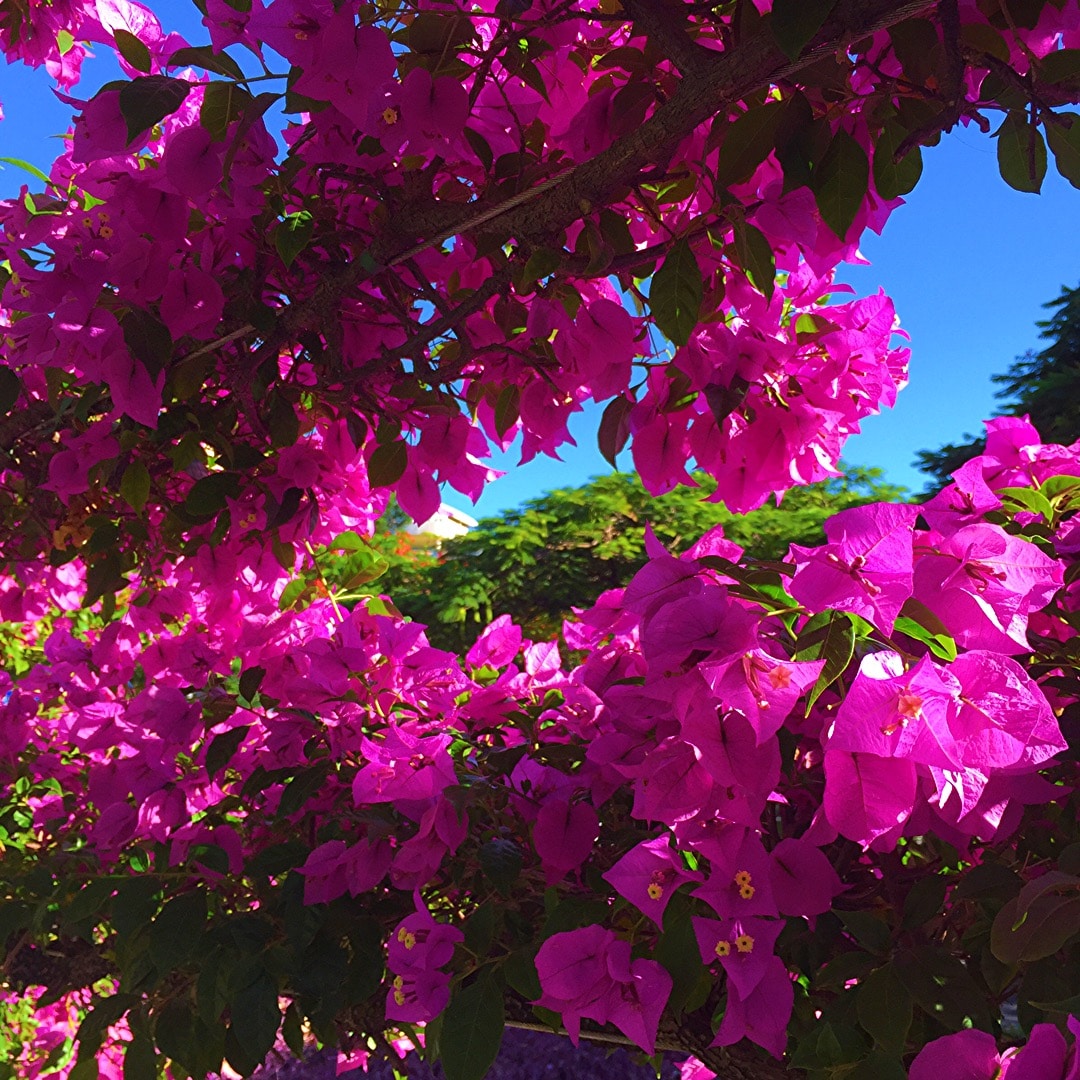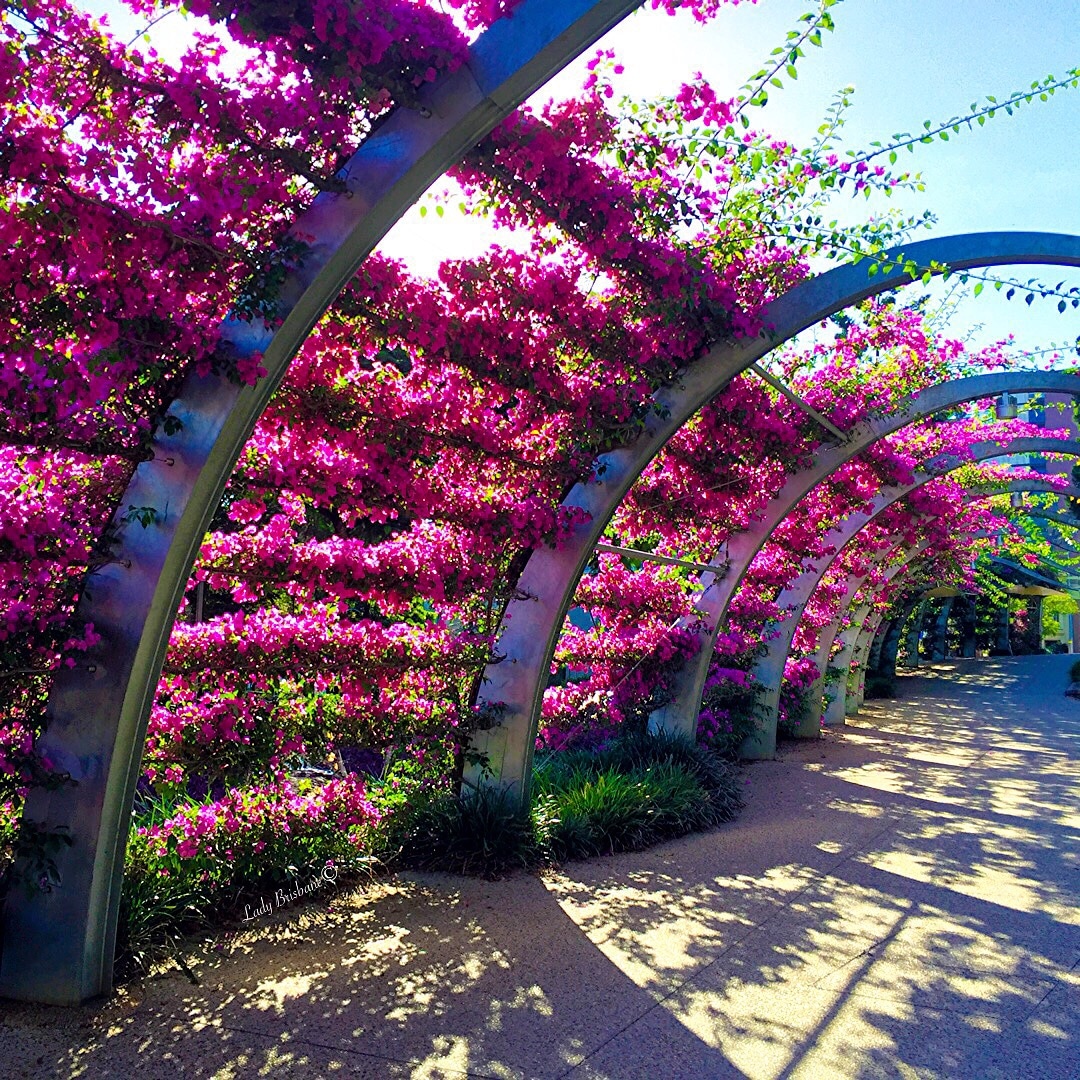 This award winning structure was created by Melbourne based architectural firm, Denton Corker Marshall and was officially opened to the public in 2000.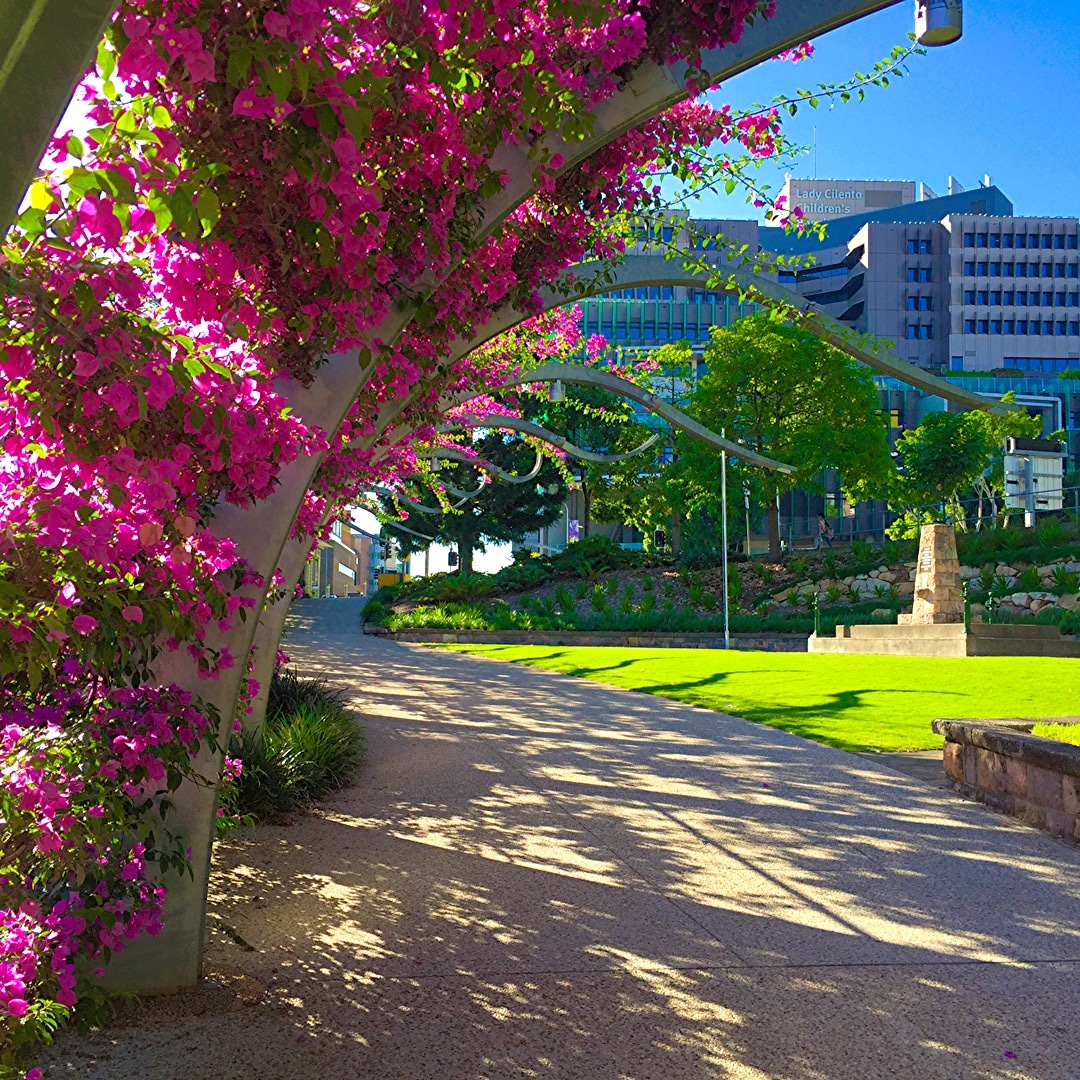 The section of the Grand Arbour between The Ship Inn and the Griffith Film School recently put on a spectacular floral display and these are some of the images I photographed which capture the beauty of this incredible structure.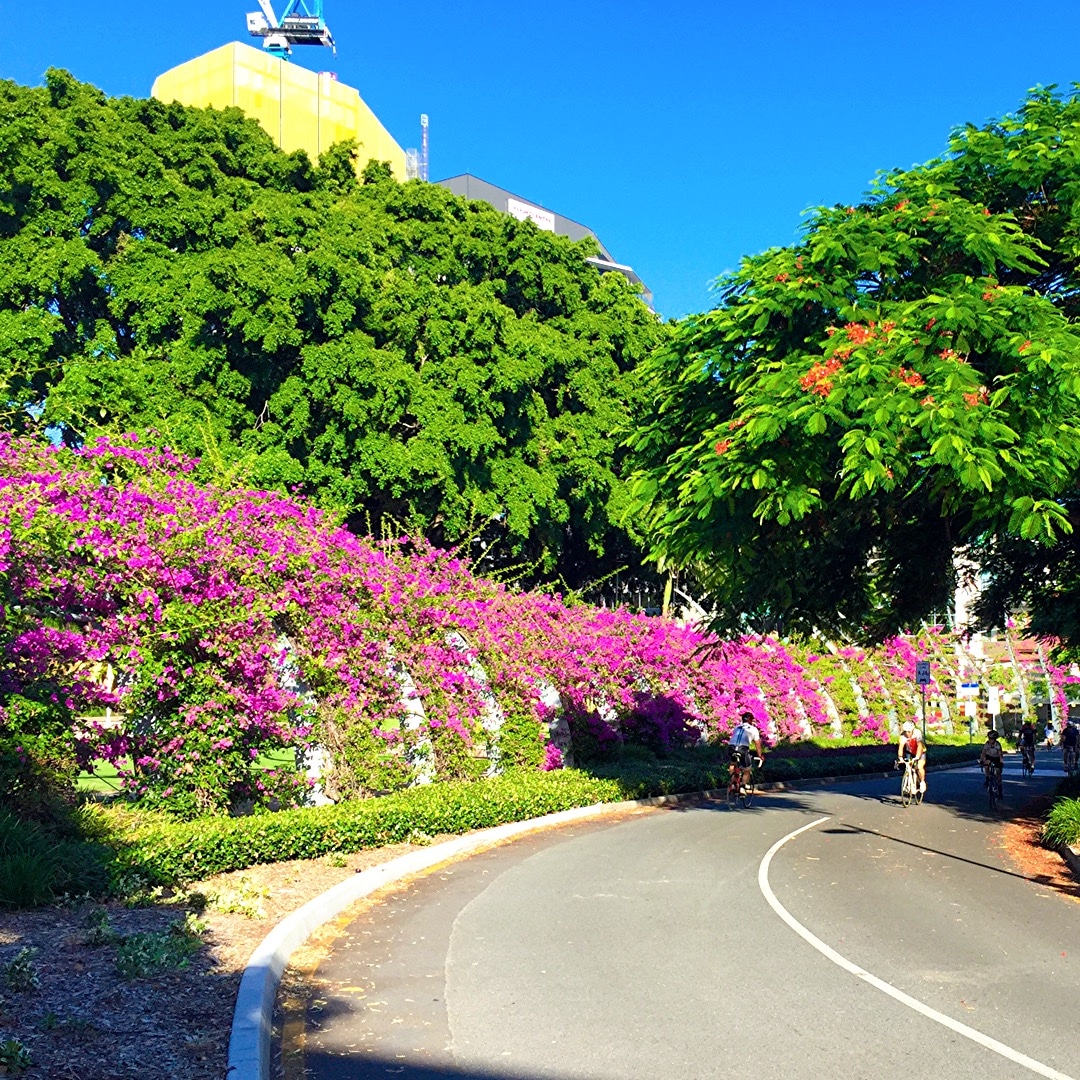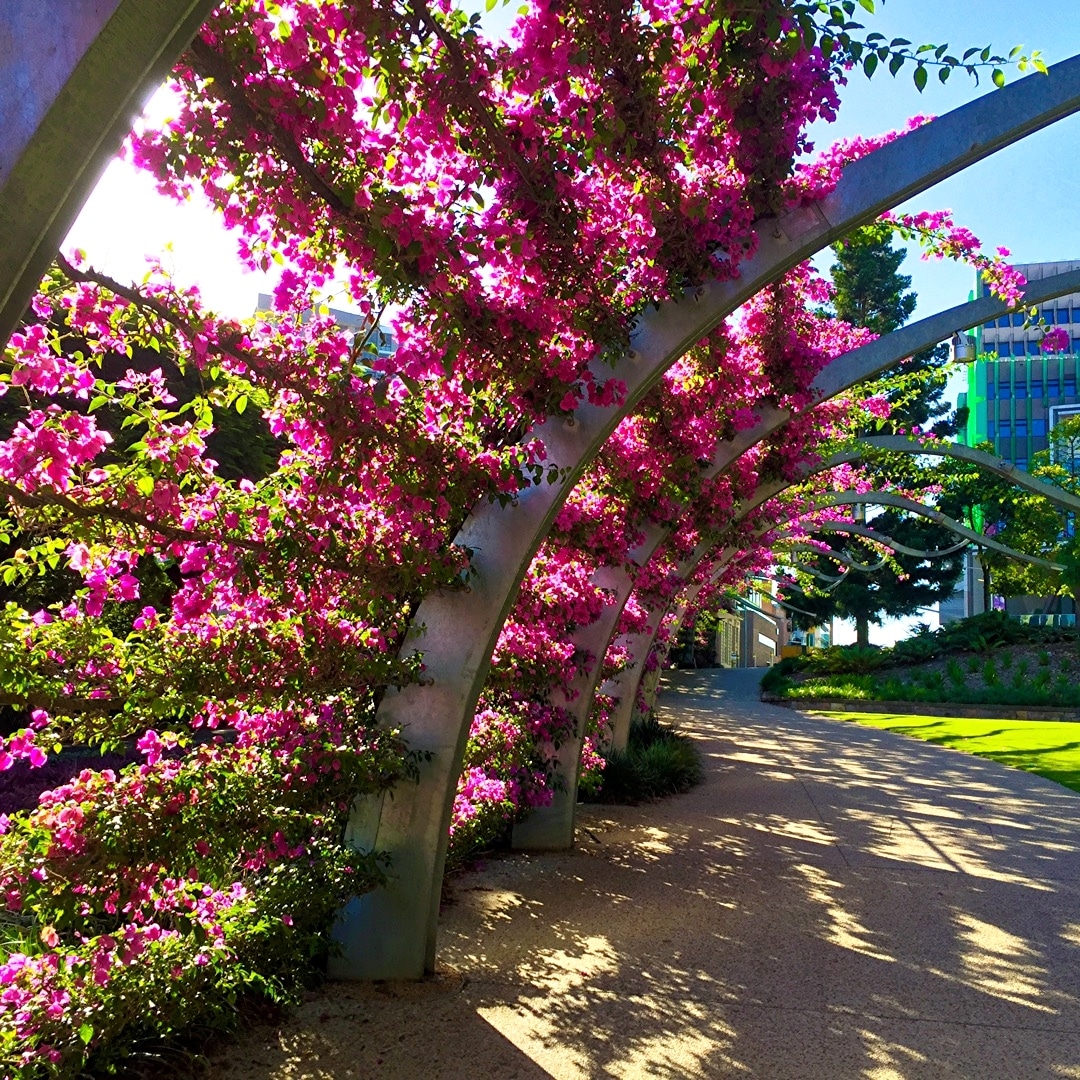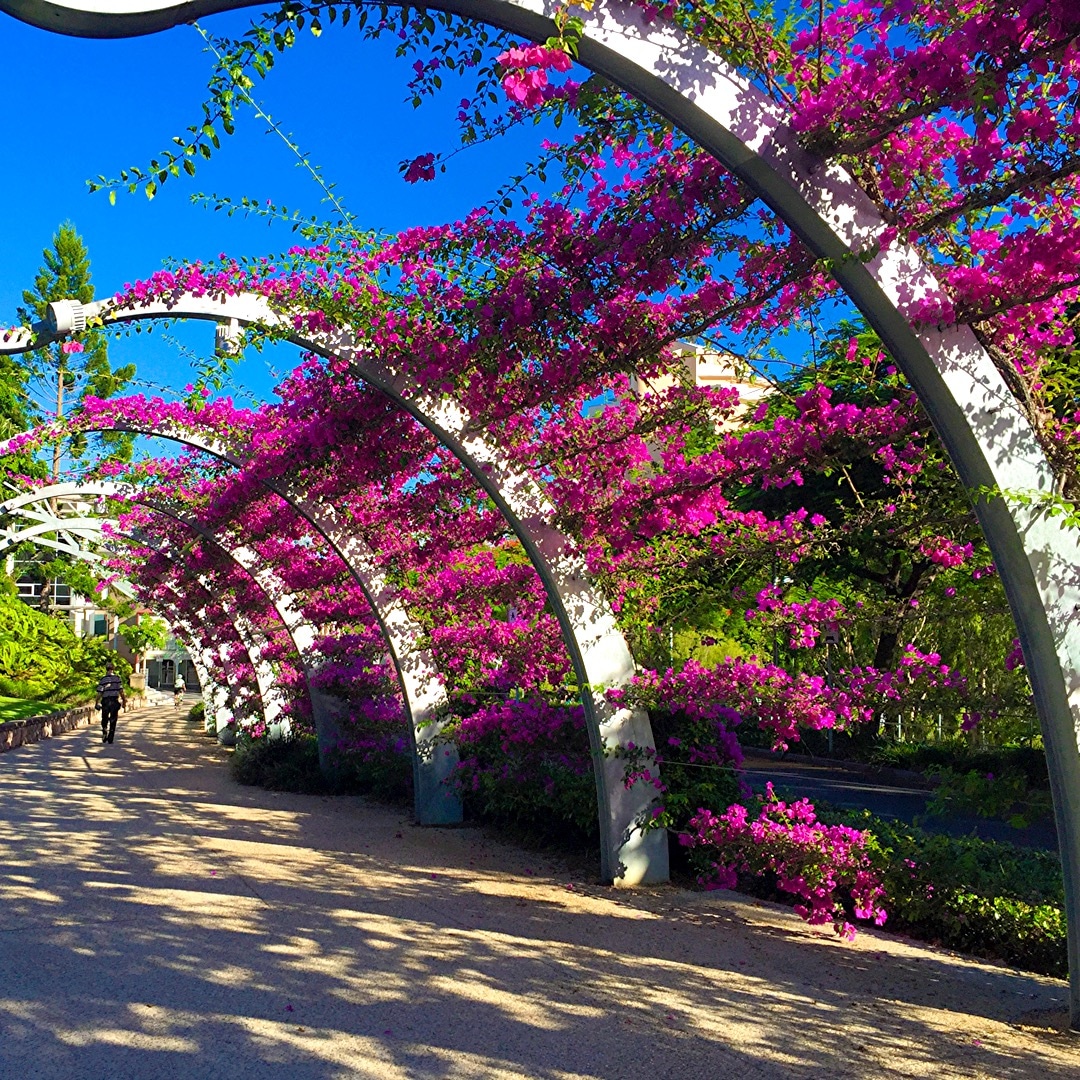 Have you taken a stroll thru the magic magenta flowering Grand Arbour?
---
South Bank Parklands
Website – www.visitbrisbane.com.au