Fabulous frocks, an entertaining storyline and charming characters come to life in the Queensland Theatre Company award winning production of Ladies in Black currently performing at QPAC The Playhouse.
Set in the fictitious F.G.Goodes Department store in Sydney, Ladies in Black is the story of fashion, friends and growing up in a city during the repression of the 1950's and the liberation of the 1960's.
The performance centres around clever and ambitious school leaver, Lisa, as she embarks on a holiday position at the city's most prestigious department store, F.G. Goodes. A world of unknown possibilities opens up to Lisa as she befriends the colourful characters of the Ladies Cocktail Frocks Department – including her new mentor, the exotic Magda, the mysterious mistress of the Model Gowns Department.
This is a heartfelt and entertaining production with glorious gowns to admire, fabulous songs to enjoy and giggle along to and beautiful characters to fall in love with. A magical night at the theatre awaits you when you see Ladies in Black.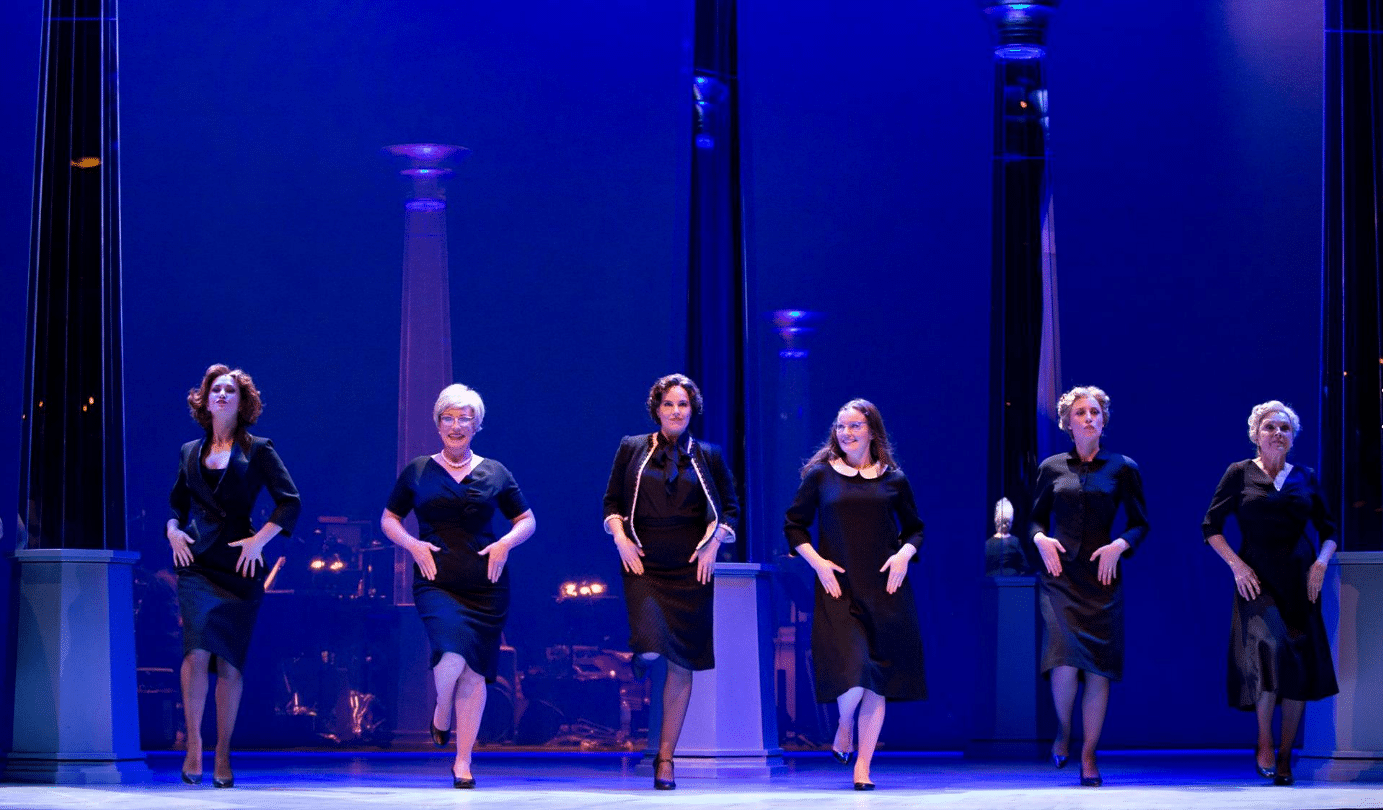 Now showing at QPAC The Playhouse from 28 January to 19 February. Tickets available here.
---
CAST and CREW
Director – Simon Phillips
Designer – Gabriela Tylesova
Lighting Designer – David Walters
Musical Supervisor – Guy Simpson
Choreographer – Andrew Hallsworth
Musical Director – David Young
Cast includes Kate Cole, Carita Farrer Spencer, Bobby Fox, Natalie Gamsu, Tamlyn Henderson, Madeleine Jones, Kathryn McIntyre, Sarah Morrison, Trisha Noble, Ellen Simpson and Greg Stone