Shingle Inn is proud to introduce their signature KeepCup.
On International Coffee Day, Brisbane's iconic Shingle Inn announced their positive impact on the environment with the inroduction from mid-October of their new KeepCup – which will potentially save over 750,000 disposable coffee cups from landfill.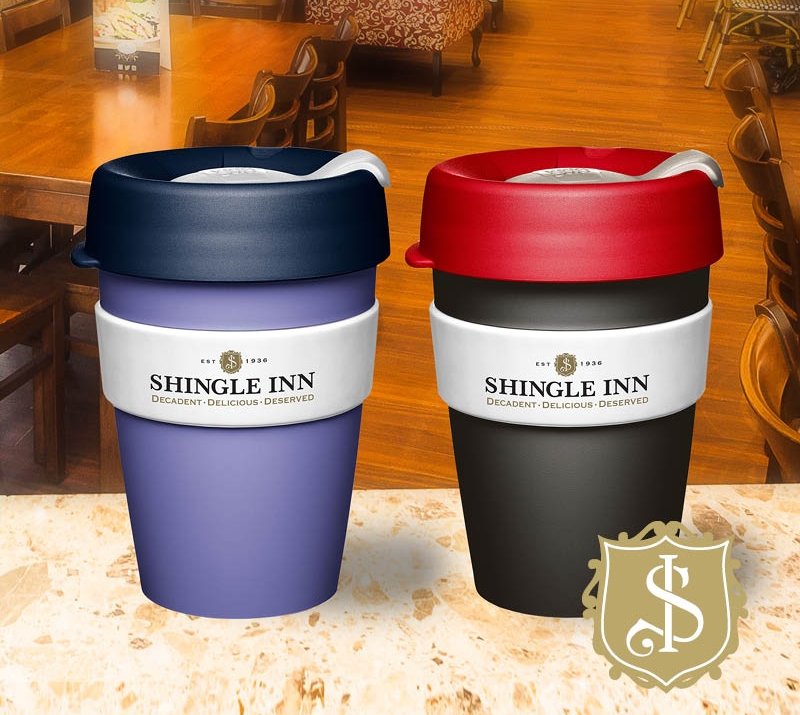 Shingle Inn asked their customers to vote on their favourite KeepCup design and the resounding winner was the pretty purple/navy combination which will be sold alongside KeepCups in more traditional brand colours.
Established in 1936 on Edward Street, this quaint cafe with its warmly lit windows filled with delicious cakes and sweet treats, quickly became renowned for its unique environment, superior quality food and outstanding service.
The Shingle Inn KeepCup, which will be available in-store from mid October, will be sold for $19.95 and customers will receive a 20 cent discount if they bring their KeepCup in when they order a coffee.
Read more about Brisbane's iconic Shingle Inn here.