The Great Court at the University of Queensland is a magnificent semicircular area comprising of vast green lawns and arched sandstone walkways with carved columns.
Described as the heart of the St Lucia campus the Helidon sandstone walkways vary in colours ranging from pinks and creams to browns and lavender and thankfully their beauty will be forever protected by the buildings placement on the Queensland Heritage Register and the Register of the National Trust of Queensland.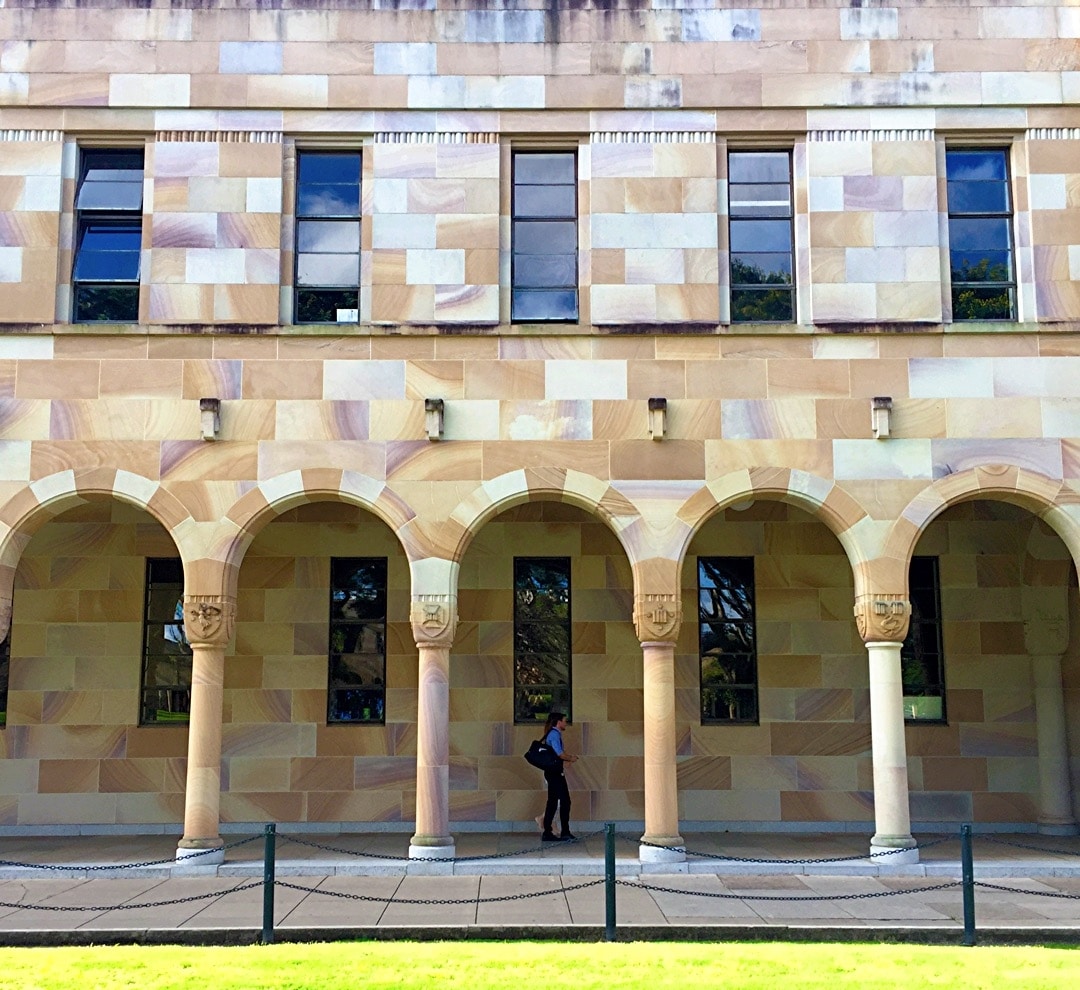 The walls and columns of this iconic structure are decorated with carvings depicting important events in Queensland's history, Queensland flora and fauna, Aboriginal customs and social activities and the coat of arms for all universities of the British Commonwealth and other major world wide universities. There is even a guide to the carvings of The Great Court, written by Suzanne Parker, which is available in print form or as an smart phone app.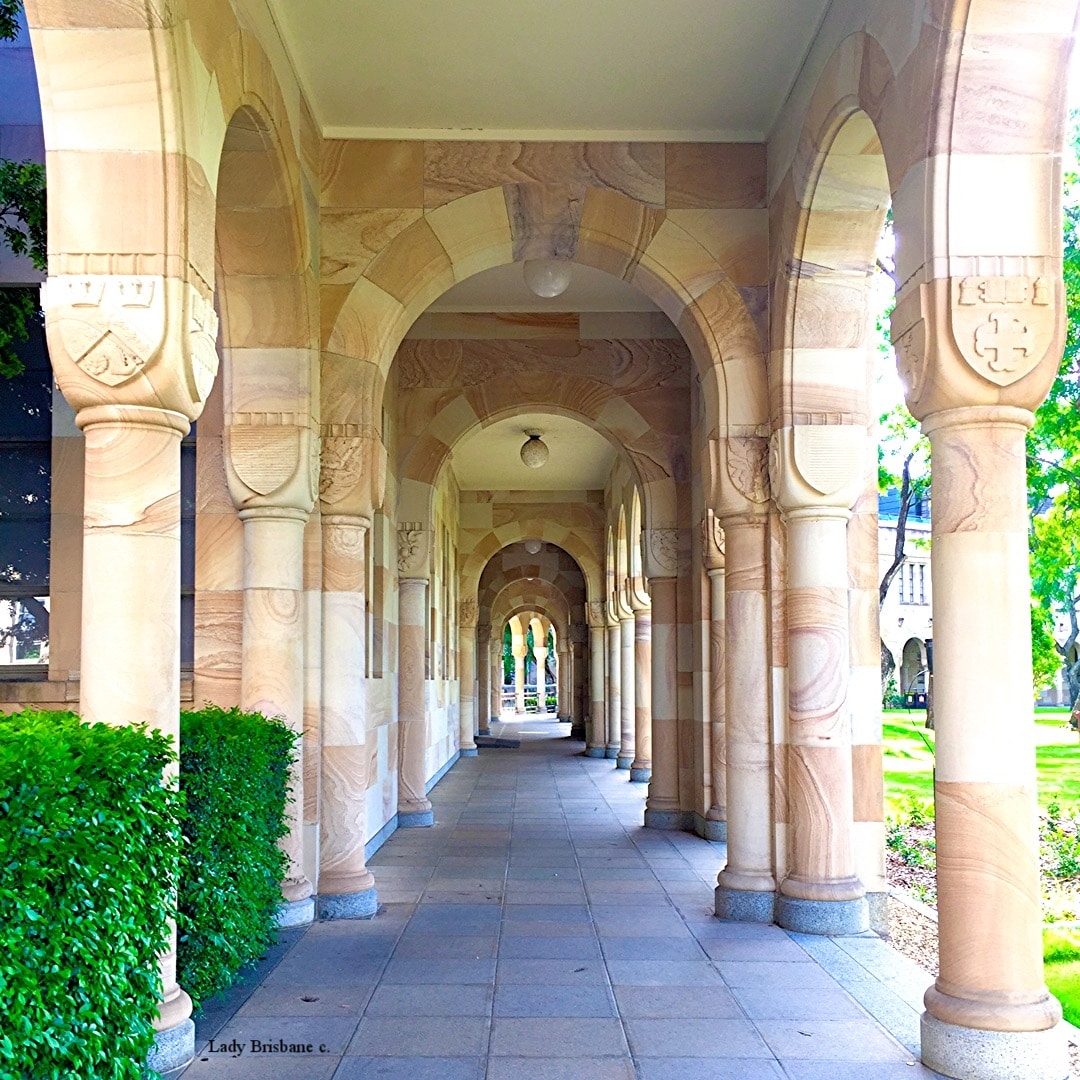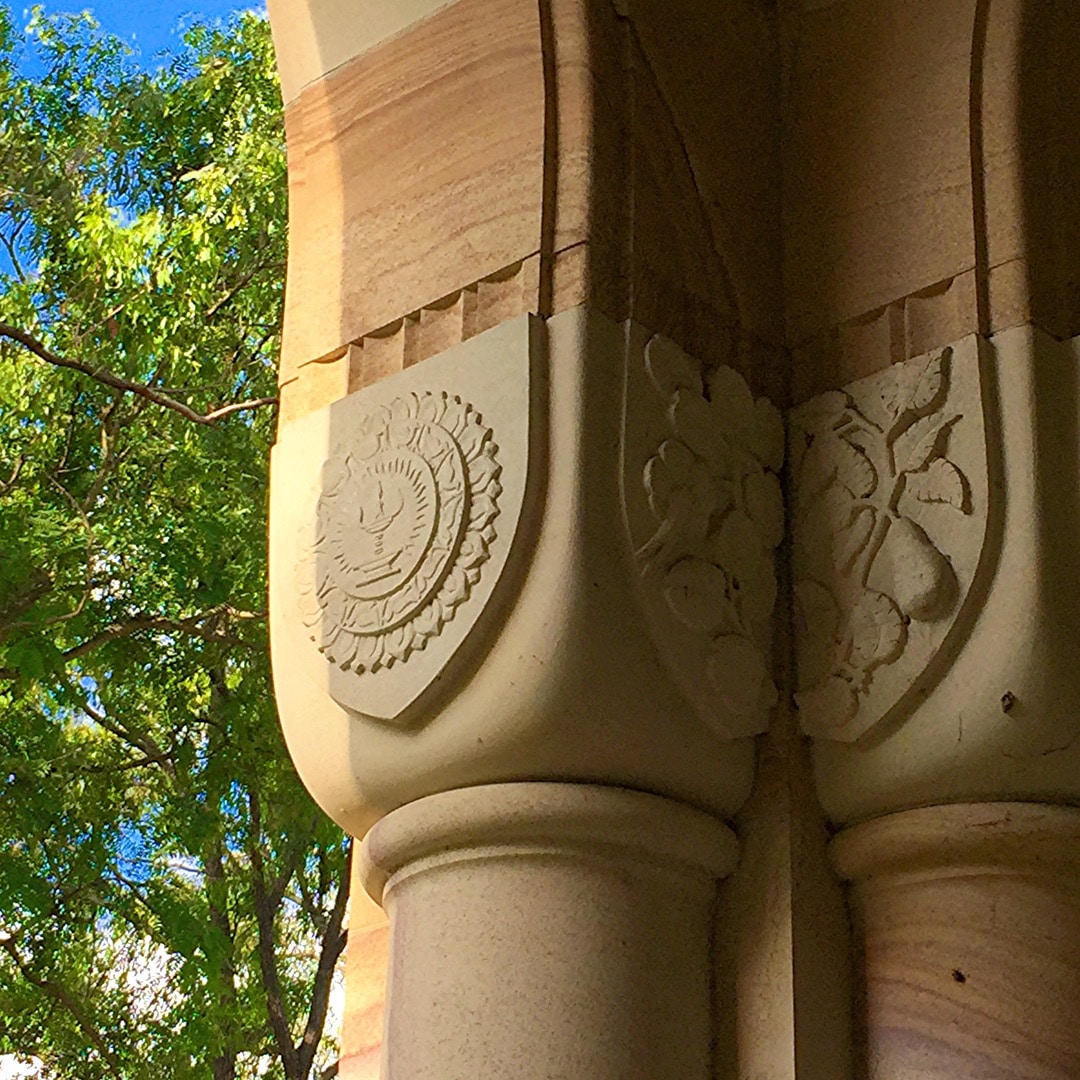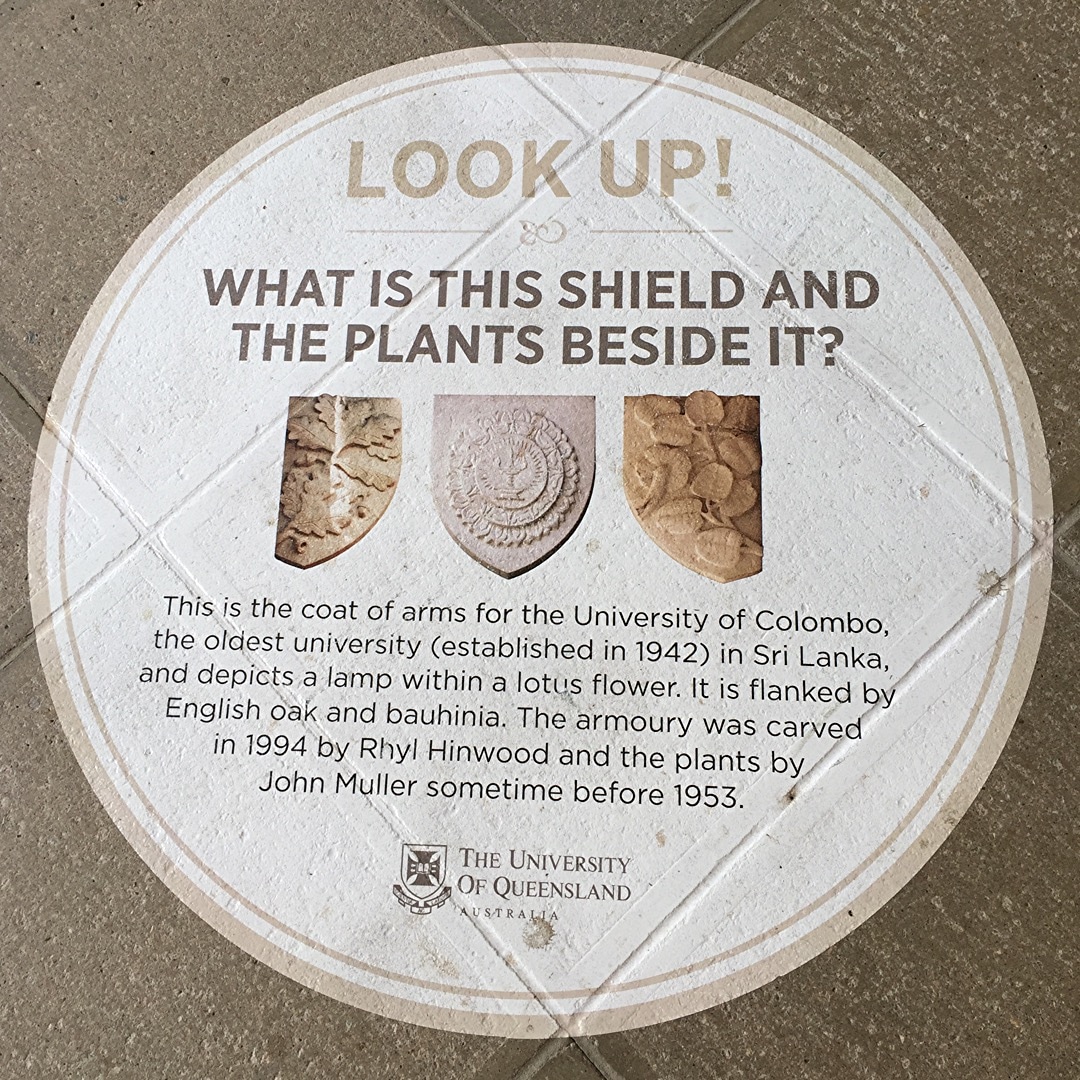 Designed by Jack Hennessy Junior and built from 1937 to 1979, construction of the Forgan Smith building began first and then proceeded in stages around the court in a clockwise direction finishing with the Michie building in 1978. In March 1979 the colonnade between the Michie building and Goddard building was completed whereby enclosing the Great Court area.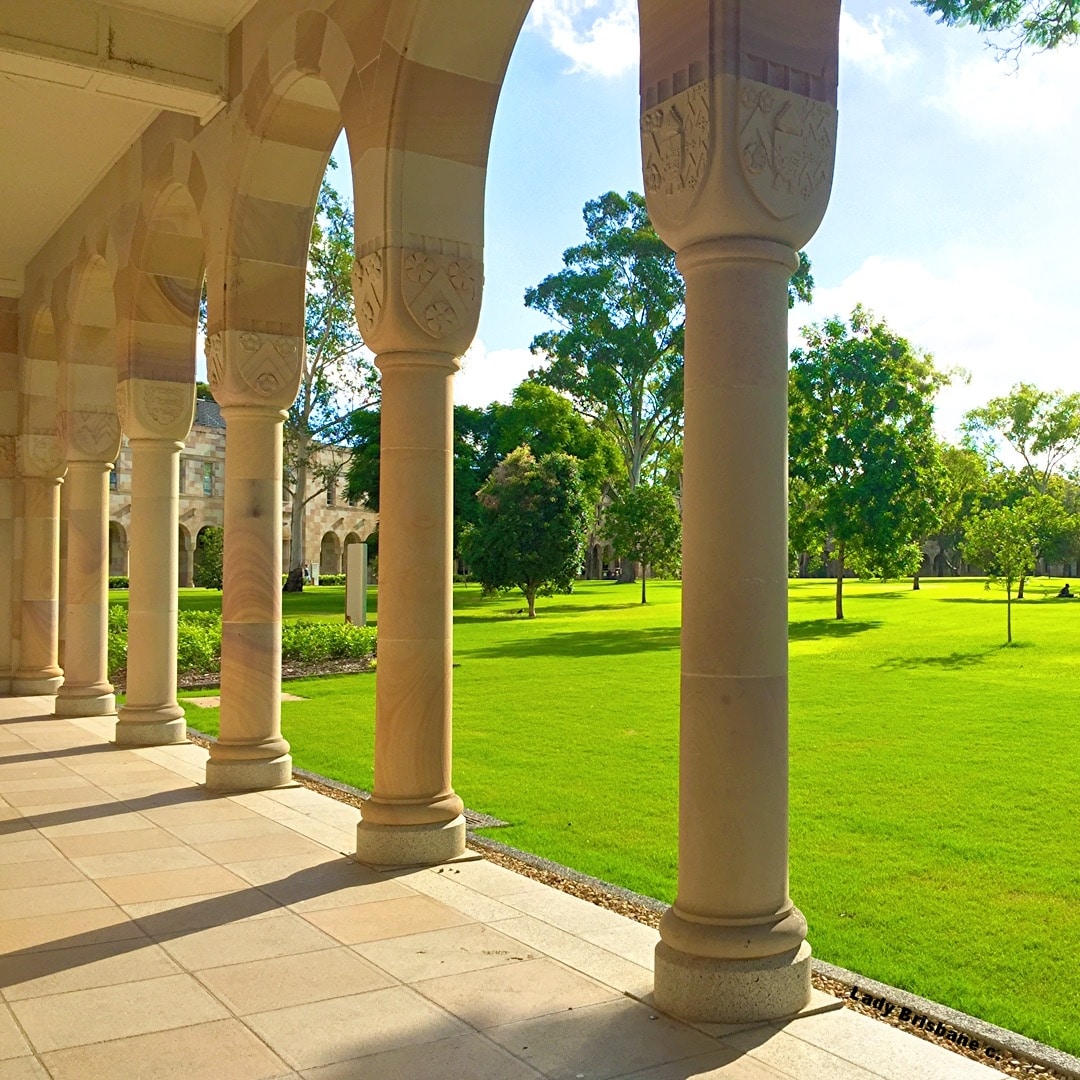 Much of the impressive stone sculpture within the Great Court was completed by John Theodore Muller between 1939 and 1953. He is responsible for the statues, friezes on the Forgan Smith, Steele and Richards buildings, see below, as well as half of the grotesques, coats of arms, arches and roundels.
Take a walk around the Great Court at the University of Queensland and see for yourself the beauty and history of this impressive, heritage preserved structure. Let me know what you think.