There is so much to see and do in Brisbane it can sometimes be a little overwhelming knowing where to start and that's where a Brisbane Greeter can lend a hand.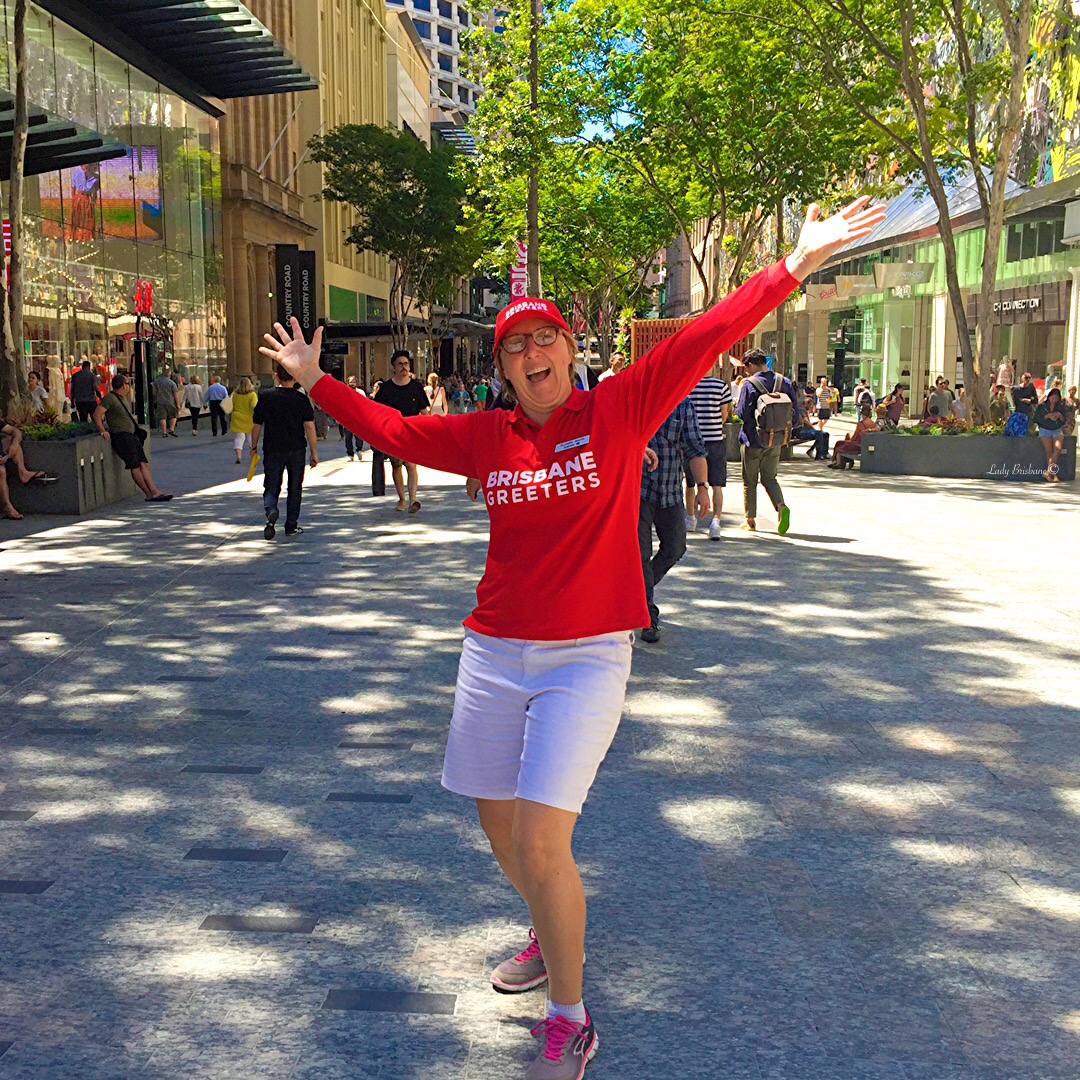 Brisbane Greeters are Brisbane residents who volunteer to take locals, new residents and visitors on short walking tours of Brisbane city and surrounding areas based on particular interests – for free. Yes that's right – for free.
The Brisbane Greeters program started as part of the global Worldwide Greeters Network which originated in New York in 1992. The tours offered by Brisbane Greeters range from Greeters Choice (where the Greeter picks an area and topic of interest) to Your Choice (where you pick a topic of interest from categories including suburban tours to Aboriginal Public Art to Walter Taylor Bridge tours) to CityCycle tours.
I took part in a Brisbane Greeter tour and was fascinated with the sights, stories and historic facts that our guide told. Our tour started in the CBD from where we walked down to the City Botanic Gardens, thru the gardens to QUT campus, past Old Government House, where I learnt was the location that the Lamington was created and into The Cube, a fascinating world renowned digital and interactive learning display space at QUT. Then we walked over the Goodwill Bridge to South Bank and returned to the city via the free CityHopper.
Brisbane Greeter tours are conducted daily and must be pre booked thru the Brisbane Greeter online booking form here. Go on, take a tour of your own city and discover Brisbane.