PoinsettiaRiverfire stands tall in Emma Miller Place on Roma Street and celebrates Brisbane in two striking and flamboyant ways.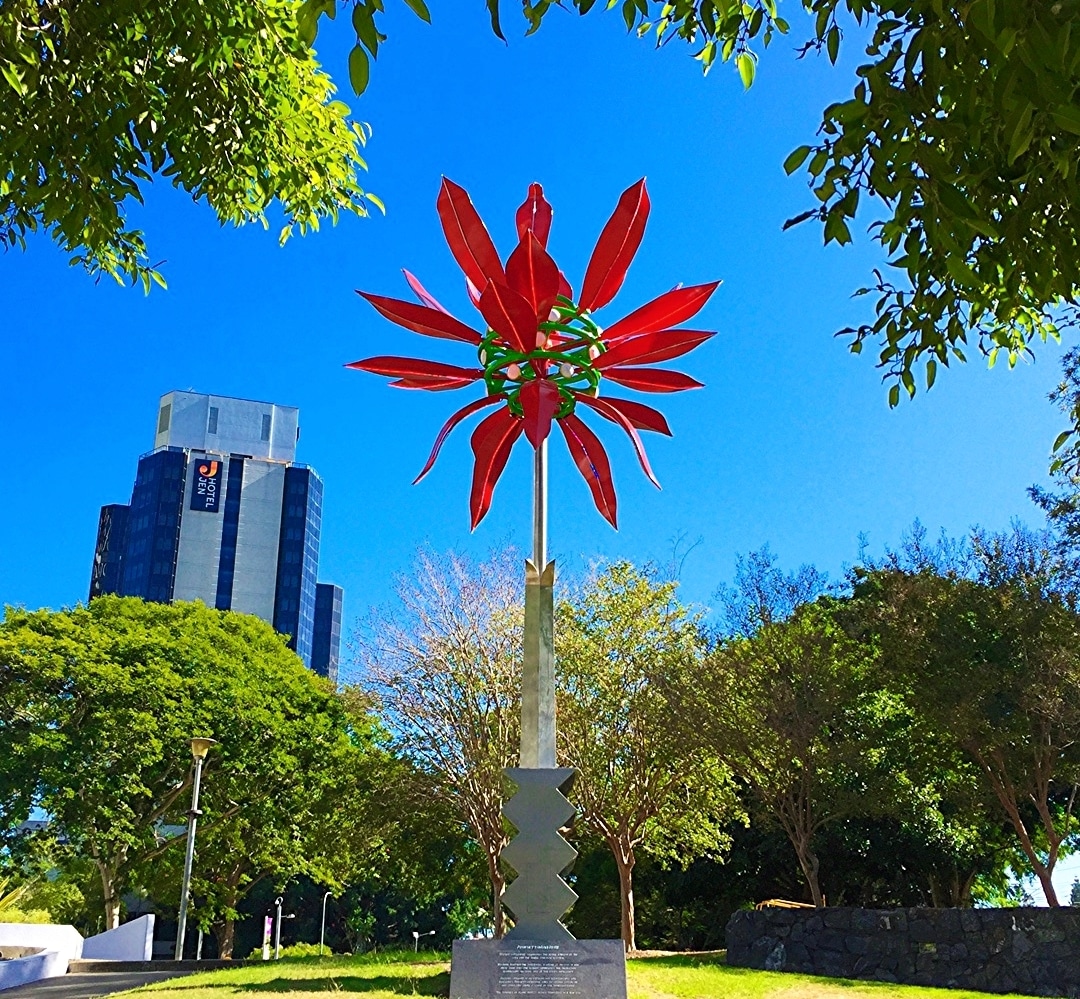 Created by Brisbane based sculptor Luke Roberts the 10.5m tall structure draws on inspiration from the adopted Brisbane floral emblem the Poinsettia flower and the Brisbane Festival 'Riverfire' fireworks spectacular. The sculpture is intergrated with lighting and is a pretty display to see at night.
Luke says I'd like to think the public would get some of the same things out of this sculpture as I did and that is a sense of inspiration. I think we are on the edge of fantastic new era for humanity and I'd like this to be a kind of symbol of that.
Erected in 2016 PoinsettiaRiverfire is one of four Brisbane City Council public artworks which form part of the City Artworks Project – an initiative to deliver a new dimension to the Brisbane Central Business District experience with 'postcard moments' created around the city.
Have you seen the PoinsettiaRiverfire?