Happy 2016. I hope this year is wonderful for you and brings you happiness, good health and love.
This morning I woke up at 4.15am and together with my running buddy we watched the first sunrise of 2016 from the Mount Coot-tha Lookout.
Even though it was a cloudy morning the view of the sun breaking through the clouds on the first day of the new year was still a magical experience.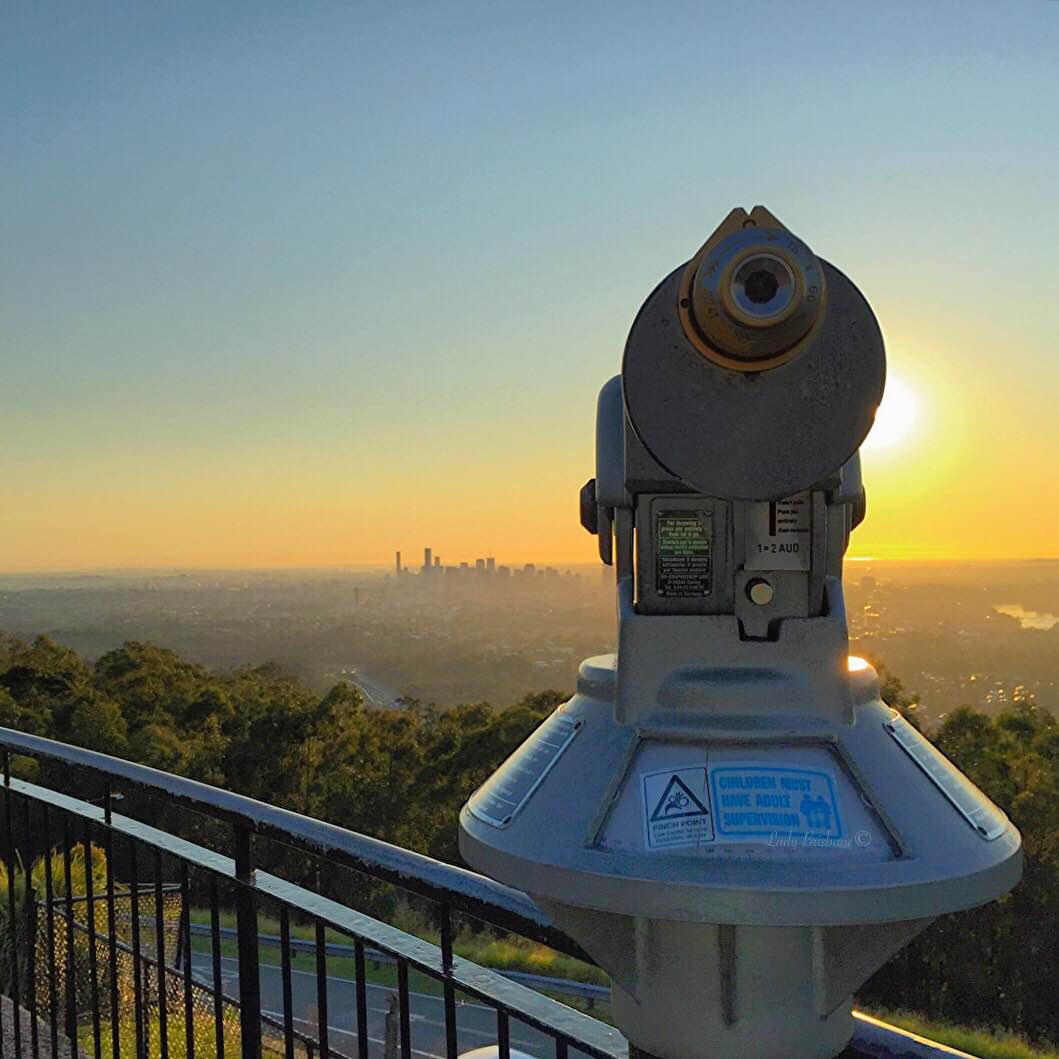 We weren't the only people wanting to greet the new year sunrise. There were many other people who were also up early and claiming their positions at the look out.
While we waited for the sunrise to break through the clouds the lovely sounds of a musical duo could be heard playing 'Somewhere over the Rainbow' and 'Imagine'. It was a gentle and beautiful touch to mark the start of the new year.
Brisbane is truly a wonderful city and I hope that I can continue to show you that Brisbane has so much to see, do, appreciate and love. I hope that through my photos I can encourage you to get out and about, admire, explore and take part in all that our city has to offer. Happy 2016.