Rose Garden picnic package
In honour of the beautiful roses that bloom in Spring at New Farm Park we've created our Rose Garden picnic package.
Perfectly suited to bridal and baby showers, birthdays or ladies afternoons our sweet Rose Garden picnic will delight all your guests!
Invite your friends to join you for an intimate and very pretty picnic where you'll arrive to a beautifully laid picnic table set amidst the blooms of this iconic Brisbane park. Keep your guests amused all afternoon with lawn games including Giant Dominos, Giant Noughts & Crosses, Skittles and Quoits and why not indulge completely with our delicious optional high tea!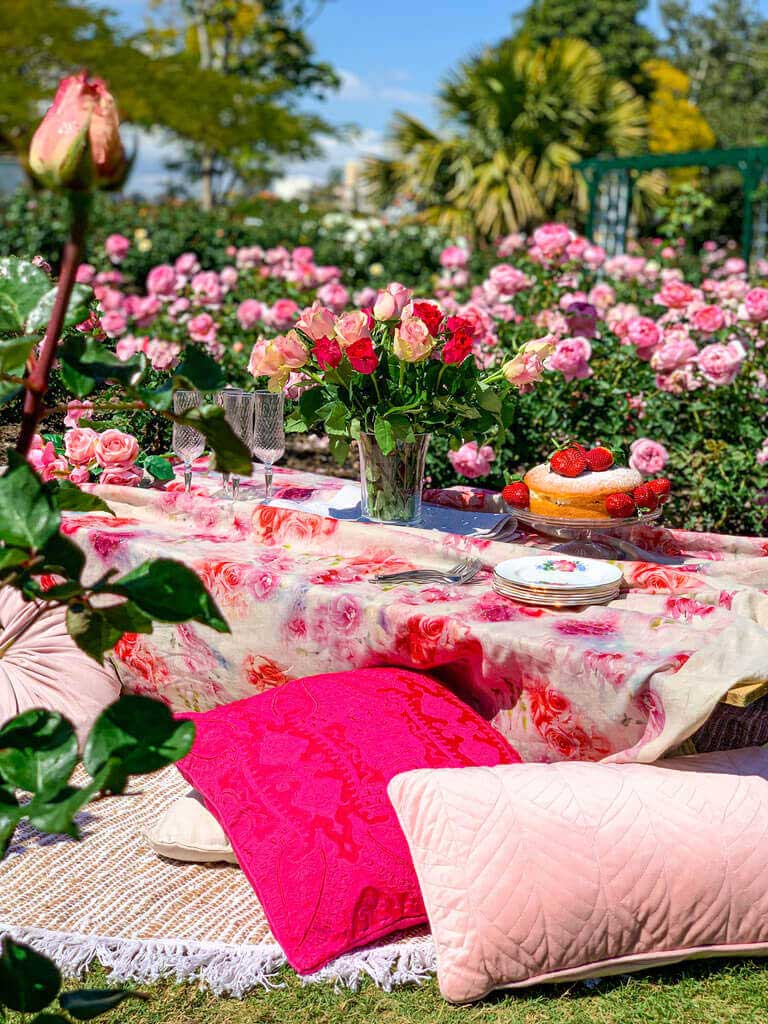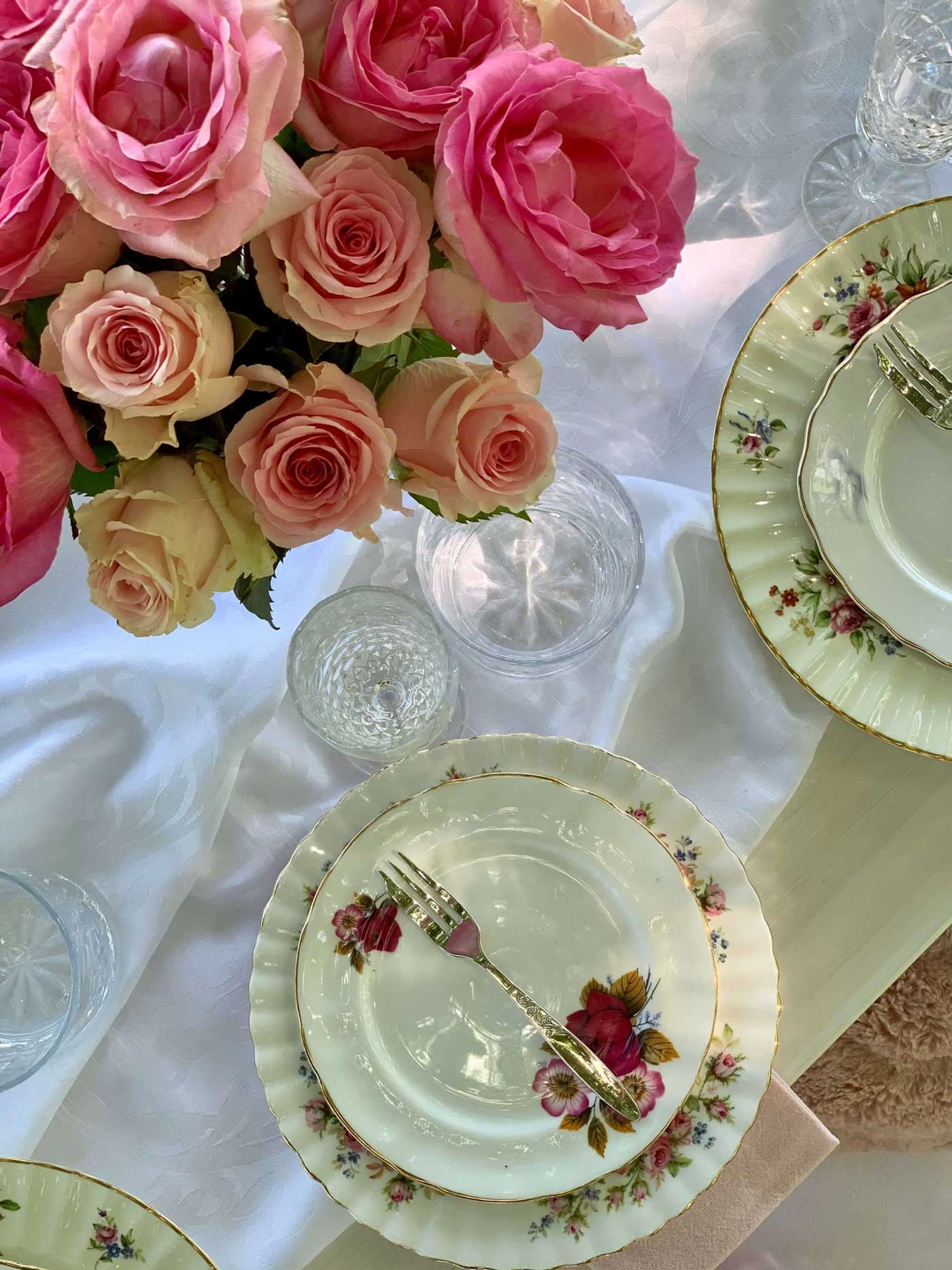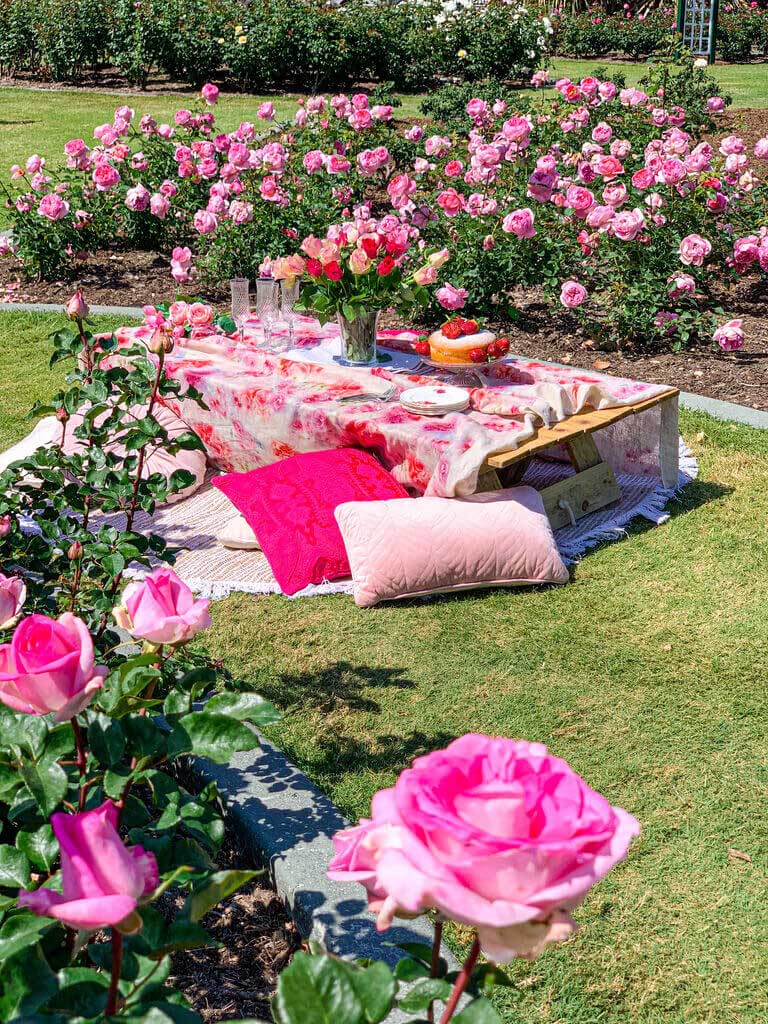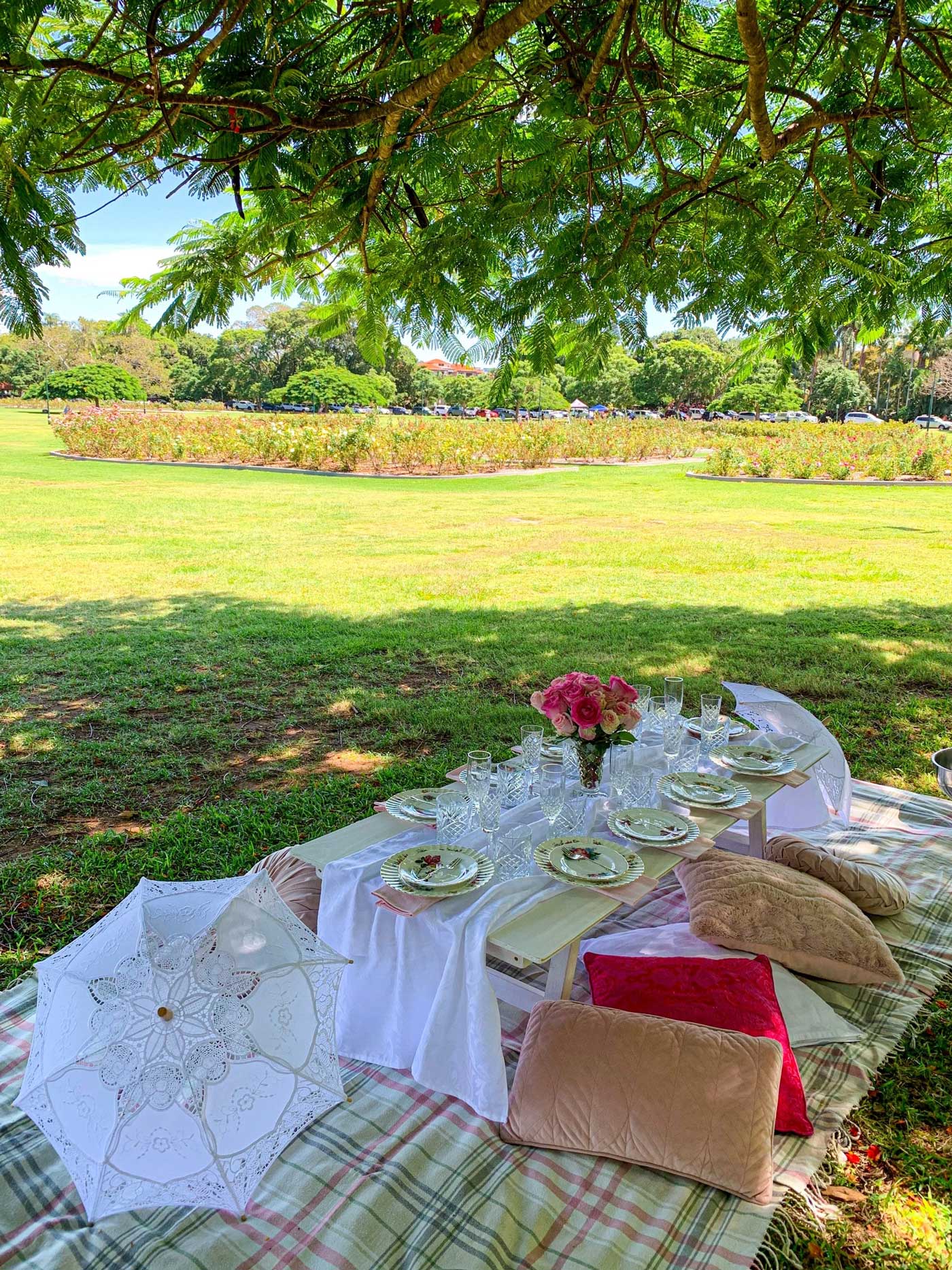 Enjoy your Brisbane picnic in our vintage Rose Garden style when you arrive to a beautifully styled picnic complete with low wooden picnic tables, traditional pink and beige check picnic blankets or rugs, mix and match cushions in pink, white and beige, flowing chiffon table runners, fresh flowers on the tables plus a place setting per person including a vintage plate, vintage fork, fabric napkin, water glass and wine or champagne glass). 
Also included in your vintage Rose Garden picnic experience are lawn games (choose from Giant Dominos, Giant Noughts & Crosses, Boules, Quoites and Skittles), decorative lanterns and ice buckets.
All packages include picnic set up, styling and pack up. Delivery fees may apply depending on location.
Ask about our grazing box options.
Small Rose Garden Group Picnics – 2 hour hire
3-5 guests $300
6-8 guests $350
9-10 guests $400
Standard Rose Garden Group Picnic – 3 hour hire 
11-30 guests $35.00 per person
Large Rose Garden Group Picnics – 3 hour hire
31 – 50 guests $30.00 per person
Over 50 guests – please contact us
Add any of our Extras to your Rose Garden picnic celebration …
Additional items available for hire include vintage cake plates and vintage sandwich plates, cake table, styled drinks station including drink dispensers, twilight package and cane armchairs. We can also add additional time to your picnic package, just let us know in your email enquiry below.
Get in touch today, simply complete the form below and we will respond to you shortly.