Rose Garden picnic package
In honour of the beautiful roses that bloom in Spring at New Farm Park we've created a rose inspired picnic. Arrive to a beautifully laid picnic table set amidst the blooms of this iconic Brisbane park.
Perfectly suited to bridal/baby showers, birthdays or ladies afternoons our very pretty Rose Garden picnic will delight all your guests!
Invite your friends to join you for an intimate and very pretty picnic, keep them amused all afternoon with lawn games including Giant Jenga, Naughts & Crosses, Corn-hole and Quoits and why not indulge completely with our delicious optional high tea!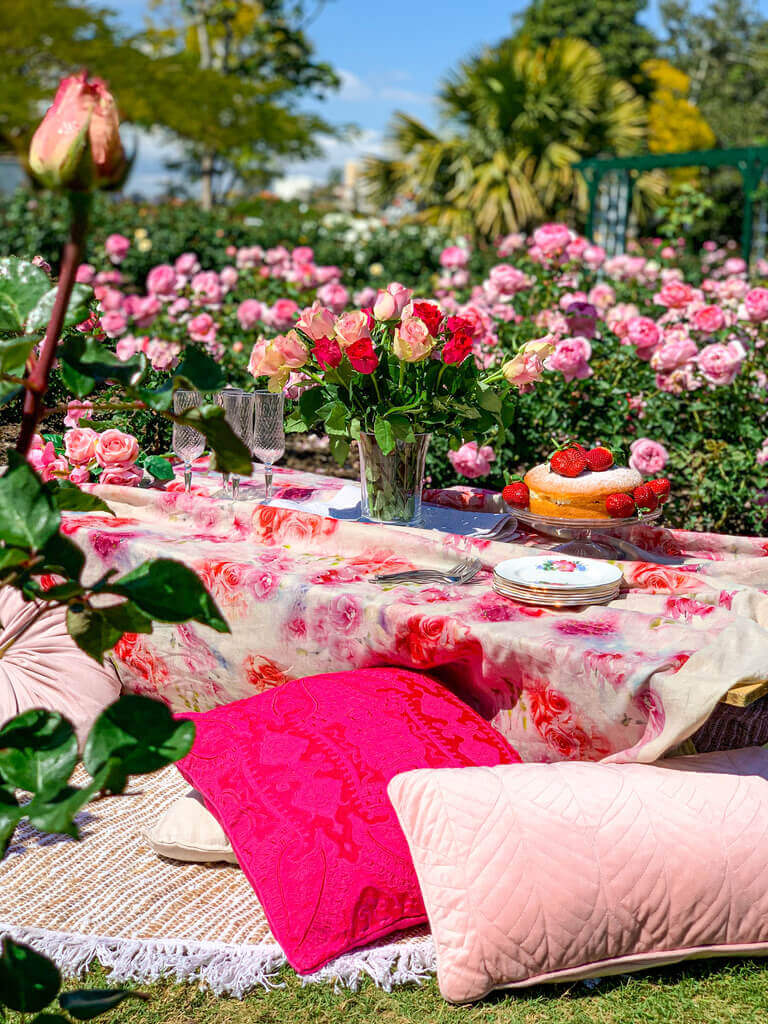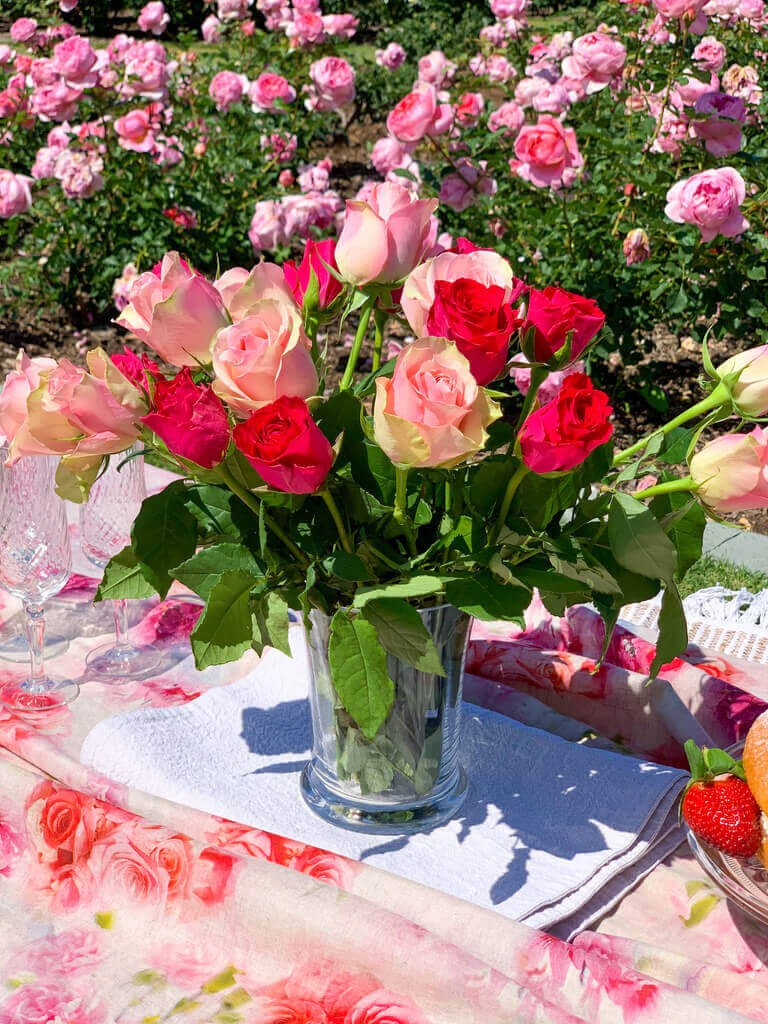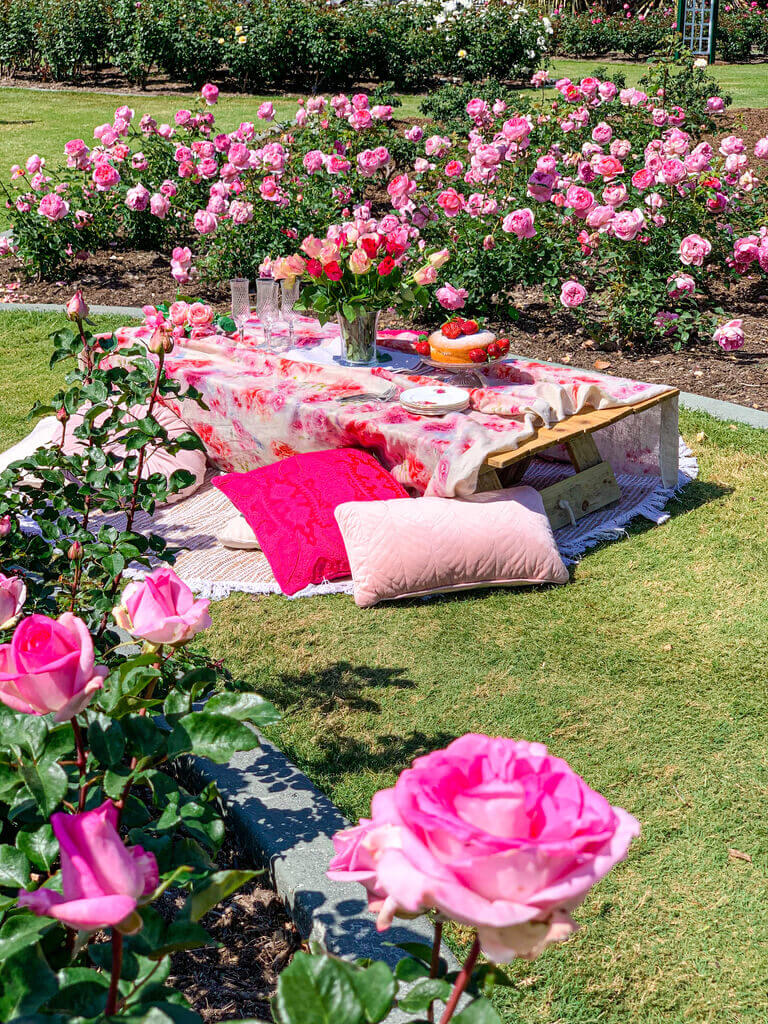 Rose Garden Picnic Package $300 (3 hour hire) includes:
Suits 2 – 10 guests
1 low to the ground wooden picnic table
Table cloth, table runner & fresh flower centrepiece
Picnic rugs and mix & match cushions in pink, beige & fuchsia
Ice bucket (perfect for champagne, water or soft drink)
Vintage china plates, cutlery, napkins and glasses
1 or 2 Lawn Games depending on group size: Giant Jenga, Naughts & Crosses.
Set up, styling, pack up included
Currently available during Spring at New Farm Park. Please contact us if you have a private venue and would like this picnic package.
OPTIONAL HIGH TEA: Our High Tea boxes are provided by Fingers & Forks Catering and are filled to the brim with a daily market selection of the finest housemade delicacies. From scones, housemade jams, cheeses and house dips to fresh fruits and chocolate tartlets, each box is unique. To enjoy high tea at your Rose Garden picnic simply add the below cost, depending on your number of guests, to our picnic package price of $300.

2 guests $55
4-6 guests $105
7-10 guests $225
PLEASE NOTE – In view of current Queensland Government regulations we are only permitted to hold gatherings with a maximum of 10 people under Movement & Gathering Direction (No.3) Part 3 Movement & Gatherings in Restricted Areas.
Our Rose Garden picnic is currently being offered as a small picnic for 2-10 guests maximum.
Get in touch today, simply complete the form below and we will respond to you within 48 hours.