Cirque du Soleil has arrived in Brisbane with their spectacular new production Kooza.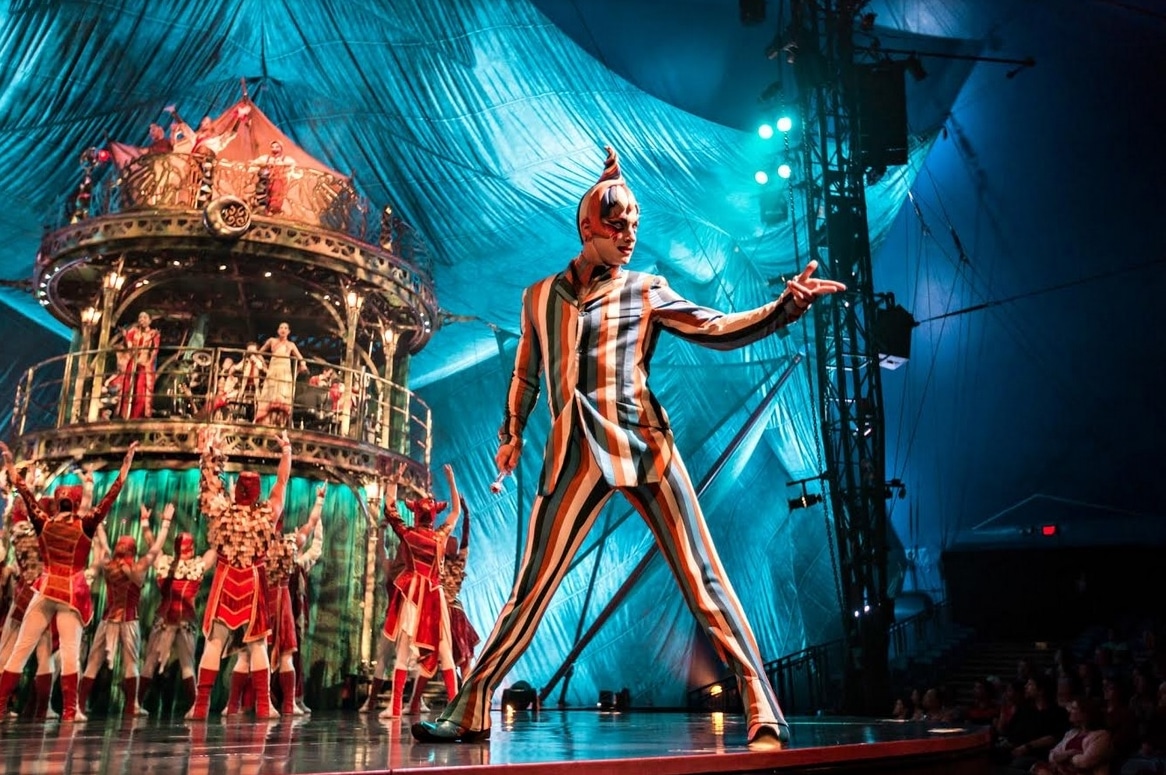 Playing at Skygate Brisbane Airport to January 8, 2017, with an international cast of 50 acrobats, musicians, magicians, singers, actors and artists nothing can prepare audiences for the unbelievable selection of heart stopping acts.
The 175 costumes and 160 hats worn by the performers are as spectacular as the acts with inspiration being drawn from painter Klimt, the Mad Max movies and time travel movies to India and Eastern Europe. All costumes are custom made and 80% of all fabrics are treated and dyed in-house to crease individual kaleidoscopic colour palettes for each show.
My favourite act of the show was the 725g Wheel of Death, it is regarded as the most death-defying and heat stopping act where the two artists literally walk on air and defy gravity. What an honour to meet these two performers after the how.
Colour, characters and unbelievable stunts is what crowds attending Kooza can expect and believe me, you won't be disappointed.
Visit Cirque du Soleil